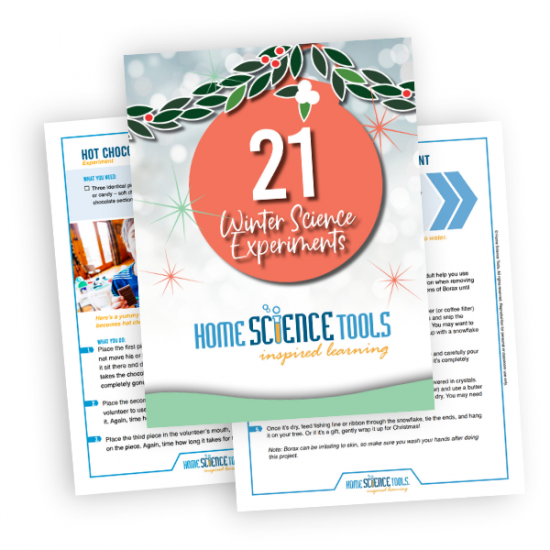 If you're looking for some fun experiments to do at home, you won't want to miss this FREE collection of hands-on learning ideas for both indoor and outdoor science time!
Here are a few of the activities included in the download:
Ice-cube-sized Igloos—what's the special "glue" that holds them together?
Rock Candy Sticks—what role do "seed" molecules play?
Bath Salts—why do they improve the effectiveness of soap?
Crystal Snowflakes—how do they really form?
Snow Globes—why do the "flakes" sink in water?
Sugar Scrub—how does the sweet stuff clean your skin?
Take a few minutes to download your 21 Winter Science Experiments guide now by clicking the image below!