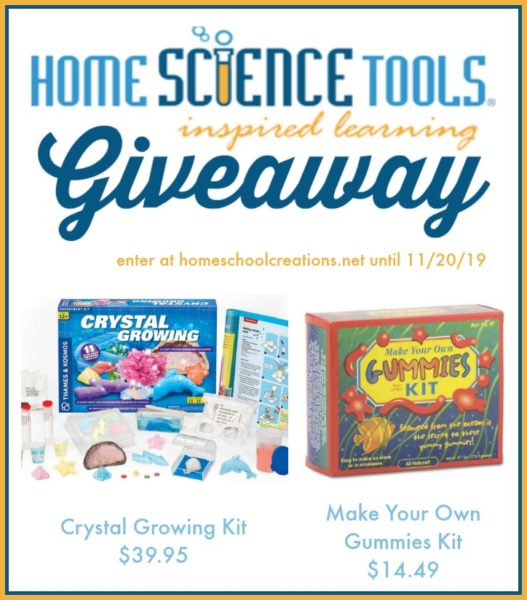 Here we go! Day three of the fabulous giveaways from Home Science Tools is ready to go! I truly hope you all are as excited about these as I am!
If you are just joining us, be sure to check out the end of the post for links to the past giveaways and take a moment to enter before they end. Over the next several days, I will be sharing some MORE giveaways from Home Science Tools to both get your family thinking of science-related gifts for Christmas and to put some tools in your hands that will make science even more enjoyable!
Today's giveaway features TWO products and both are described a bit below, but I'd encourage you to visit the Home Science Tools website and check out their science gift guide as you begin your second semester planning and holiday shopping.
Crystal Growing Kit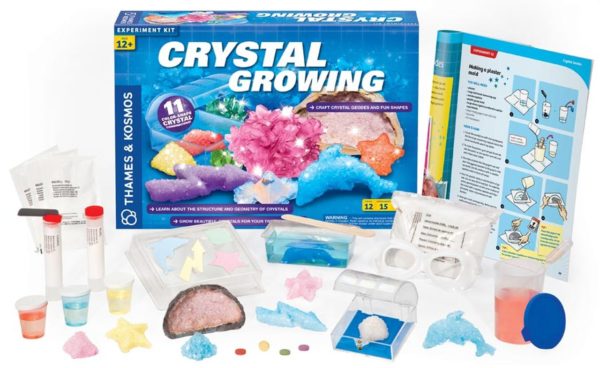 Grow dazzling crystals and conduct 15 experiments with this crystal growing science kit ($39.95). Discover the various properties of four different types of chemical crystals: potassium alum, sodium sulfate, sodium acetate, and plaster made from gypsum crystals.
Investigate rapid and slow crystal growth and observe the effect on crystal structures. Try to grow many small crystals and one giant crystal. Kids can display their creations in the included treasure chest with a locking lid.
Experiment with crystallization, solutions, dissolution, and the chemistry of crystal growing. And study the structures and geometries of different crystal shapes.
This 26-piece kit includes a 32-page manual for doing 15 crystal-growing experiments plus chemicals, molds, dye, measuring cups, safety goggles, and more. You supply distilled water and common household items. Ages 12 and up.
Make Your Own Gummies Kit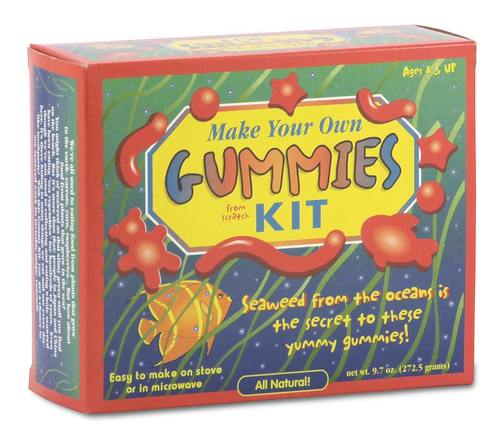 How fun would it be to make your own gummies? With the Make Your Own Gummies Kit ($14.49), kids can learn about chemistry and thermal reversibility.
First, extract carrageenan from the included seaweed then combine it with the sugar and other ingredients in the kit. Finally, pour your candy mixture into molds or shape it with your hands. Let it cool, and enjoy! (Ages 8+)
Download the 21 Winter Science Experiments Ebook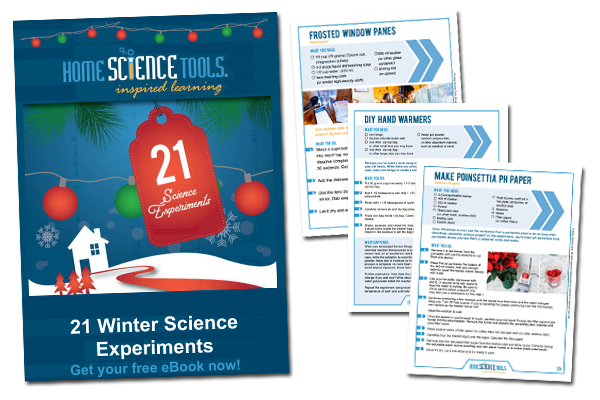 Home Science Tools is offering my readers a FREE ebook: 21 Winter Science Experiments, which includes some great projects to work on in the upcoming months, including DIY Hand Warmers, Poinsettia PH Paper, and so many others! Download it HERE.
Enter the Giveaway!
Ready to enter? All you need to do is follow the directions in the Rafflecopter widget below. Giveaway is open to those with a US mailing address only. Giveaway ends on Wednesday, November 20, 2019 at 11:59pm.