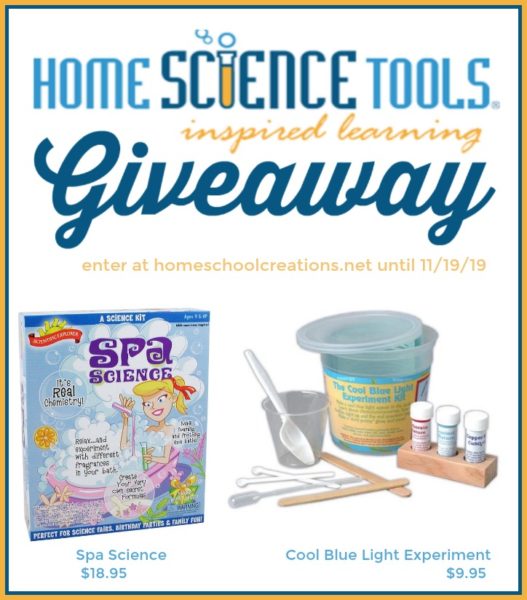 Are you ready for another day of fun science giveaways from Home Science Tools?
Yesterday I shared a Great giveaway (see the end of the post for the link to enter) and over the next several days, I will be sharing some MORE giveaways from Home Science Tools to both get your family thinking of science-related gifts for Christmas and to put some tools in your hands that will make science even more enjoyable!
Today's giveaway features TWO products and both are described a bit below, but I'd encourage you to visit the Home Science Tools website and check out their science gift guide as you begin your second semester planning and holiday shopping.
Spa Science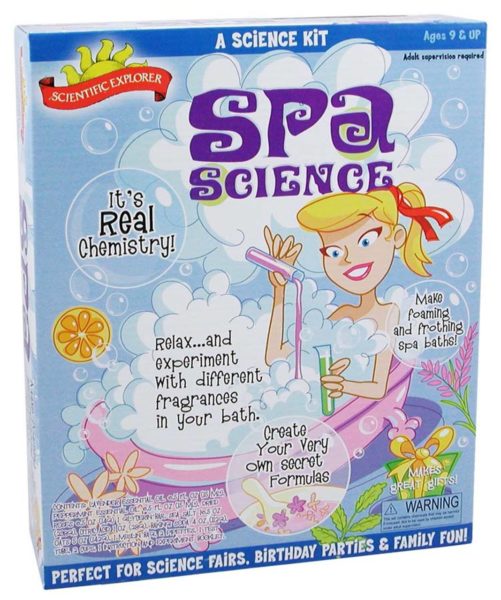 Learn about the science of soaps and body scrubs – and have fun while doing it while using the Spa Science Kit! Children can make their own face masks, fizzing bath balm, salt and sugar rubs, and more using the included lavender oil, peppermint oil, glycerin soap, sea salt, and other ingredients.
This is a great kit for kids who are reluctant to do science and need some motivation, but anyone can enjoy making their own spa products. The results would be such fun to give as Christmas gifts as well. (Ages 9+)
Cool Blue Light Experiment Kit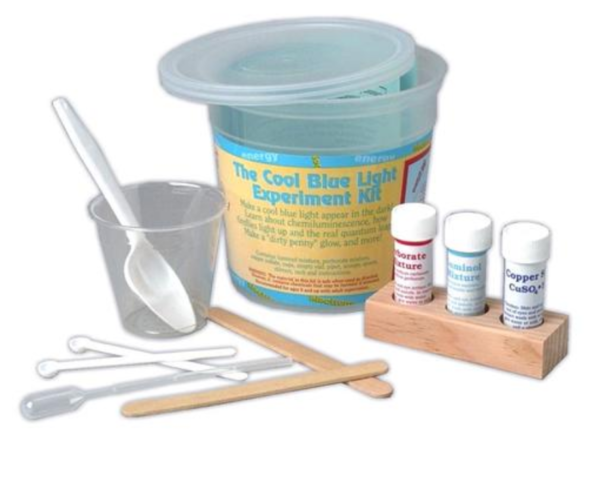 Learn about chemiluminescence and the quantum leap as you make a cool blue light appear in the dark and complete 6 other illuminating chemistry experiments. (Ages 9+)
The Cool Blue Light Experiment Kit contains: luminal mixture, perborate mixture, copper sulfate, cups, empty vial, pipet, scoops, spoon, stirrers, and a rack.
Download the 21 Winter Science Experiments Ebook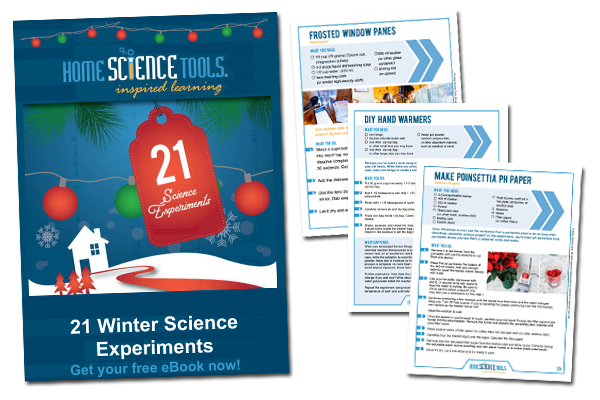 Home Science Tools is offering my readers a FREE ebook: 21 Winter Science Experiments, which includes some great projects to work on in the upcoming months, including DIY Hand Warmers, Poinsettia PH Paper, and so many others! Download it HERE.
Enter the Giveaway!
Ready to enter? All you need to do is follow the directions in the Rafflecopter widget below. Giveaway is open to those with a US mailing address only. Giveaway ends on Tuesday, November 19, 2019 at 11:59pm.