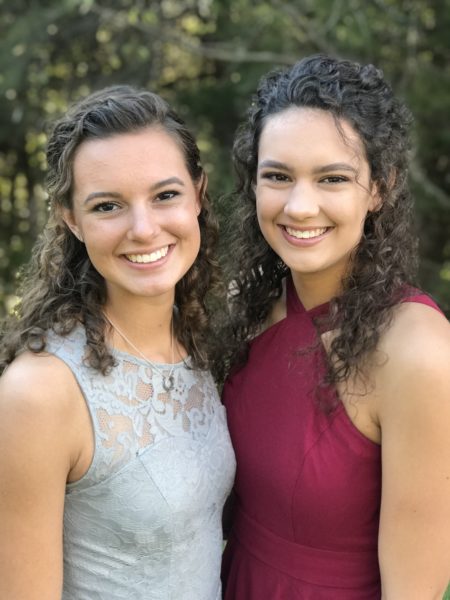 Both of our girls went to local homecoming dances (one public, one private). Initially they weren't on our radar, so we were in a last minute scramble for dresses. Fortunately we were able to find to affordable dresses thanks to Amazon Prime. (I'll add that I am so thankful for free return shipping!).
Can we take a moment and pause. My girls. I know I'm a little partial to them, but they looked stunning. My heart. :)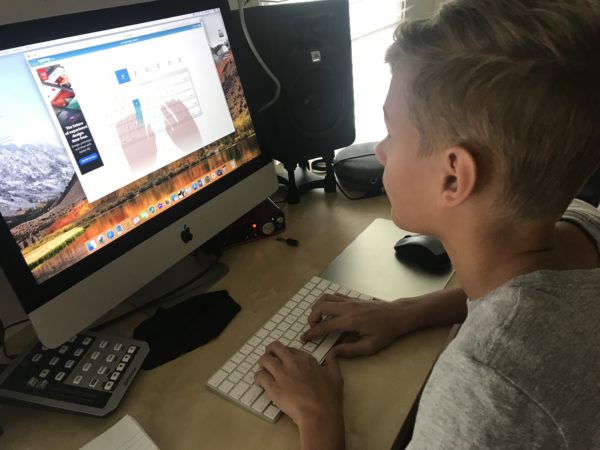 Kaleb and Zachary both started using typing.com this week as well. Although we have another program for Kaleb, Zachary also wanted to start working on his (not as proficient) keyboarding skills. Zachary is definitely able to type, but his (and my) goal is to have him be able to work without looking at they keyboard while typing so he can work a little faster.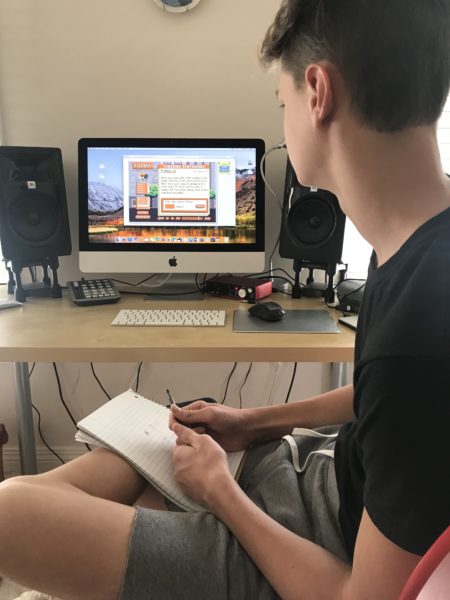 We're moving along in our math time as well with Teaching Textbooks. Zachary is doing really well with his Algebra 1 program (he is working on order of operations among other things), although he sometimes needs a little 1:1 help on a problem.
One thing I have to say about Teaching Textbooks 3.0 and the company – I so appreciate their willingness to take suggestions for future updates. Zachary asked me to email them the other day and ask them to add a feature, and they responded almost right away to let us know it was something in the works (yay!!). Having a company that listens and works to make their product better is a huge win!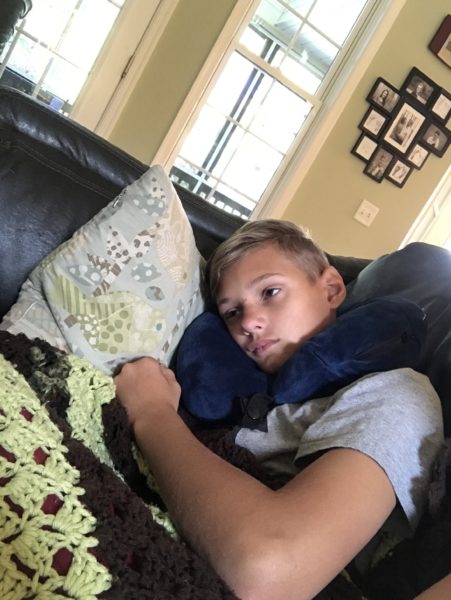 Kaleb was feeling a little under the weather around the middle of the week, so he and I snuggled up on the couch and did the bulk of his schoolwork there. Yeah – he could have had the day off, but he was content to let me read to him and work through his subjects that way.

We celebrated Zachary's 14th birthday this week. Each year that kids choose where they want to go on a birthday date with either Rick or myself, so we had a Cracker Barrel lunch.
Can we talk about how much teenage boys can pack away? Cracker Barrel biscuits are a lovely solution to this problem. :)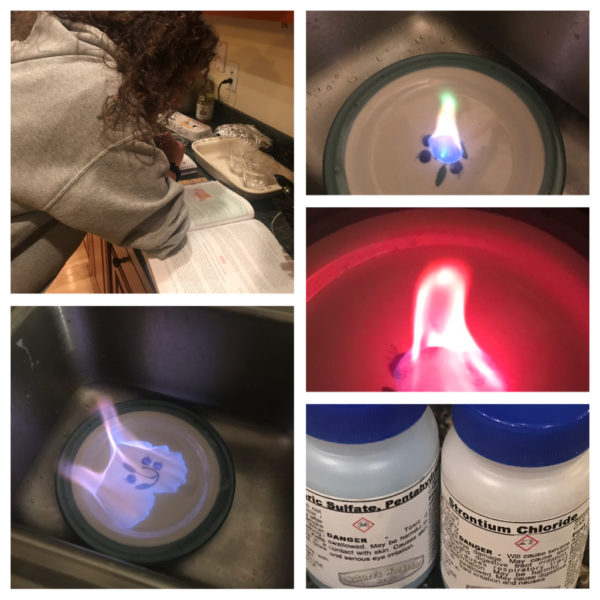 McKenna and I caught up on a few of her labs this week too (we have more scheduled for Friday). Seeing the different colored flames was VERY fun!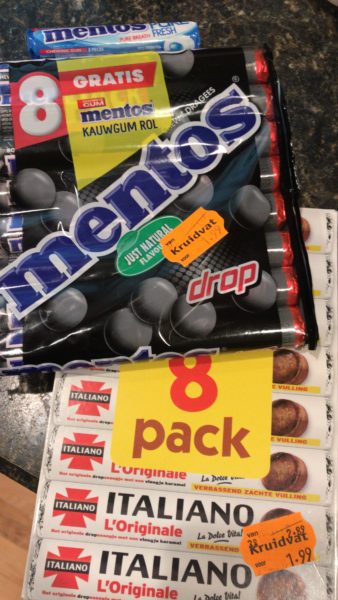 Is it sad to say that one of the highlights from my week was having a local friend stop by with some treats from the Netherlands for me? My cousin introduced me to these two licorice flavored candies when she came to visit about two years ago, and while I brought home a LOT of them after our trip in this past summer, trying to find them anywhere locally is difficult. A pack of Mentos here is about $1, and one store all over the Netherlands, the Kruidvat, has 8 packs for 1.99 euros (about $2.50)!
This friend is an airline attendant, and when she visits her family she has offered to pick us up some of our favorite treats. I know it's silly, but it's something that make me smile!
That's about it from this last week! I hope you all are doing well and would love to hear about your homeschool time – feel free to leave a comment and let us know what you've been up to.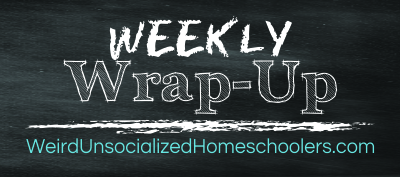 Be sure to stop by WeirdUnsocializedHomeschoolers.com and hang out with some other moms who are sharing their day-to-day happenings.
Our Curriculum for 2018-19