This week was fairly laid back and more of a "get-back-on-track" week for us: reviewing where we SHOULD be at this point in the school year, adjusting our schedules as needed, making sure we have all quizzes/tests completed for the older kids, and looking forward to make sure we have all the things we need for the upcoming few weeks.
There were a few areas that needed tweaking, but I think overall we are all feeling better (aka – mom is feeling better) and next week will be definitely more focused.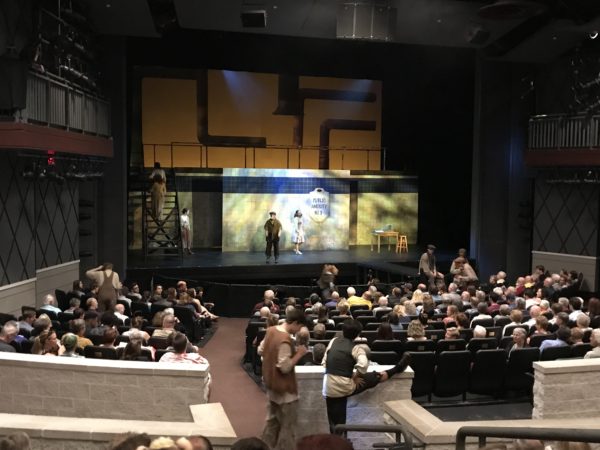 McKenna and I started off the week seeing the musical "Urinetown" – the one she will be in this coming November. It was great to see it live and get a better feel for how the musical flows. I know the title sounds odd, but it is rather hilarious – a satire if you will on so many things, and McKenna is going to do fabulous as one of the leads (and she is so excited).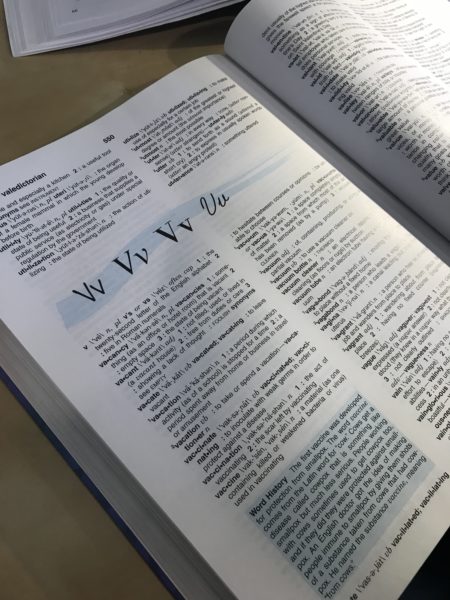 Overall the kids are doing well staying on task, although I keep forgetting some of the little things, like typing, for Kaleb. With the schoolroom all out of whack, it makes it a little harder to not be in a routine up there, so I'm going to have to make some lists to put on his desk with things he needs to check off daily.
This week we did a little dictionary work to go along with the book he is reading on the Wright Brothers. He isn't particularly thrilled with this newest book because it is a little tougher to read, but he is doing great with comprehension.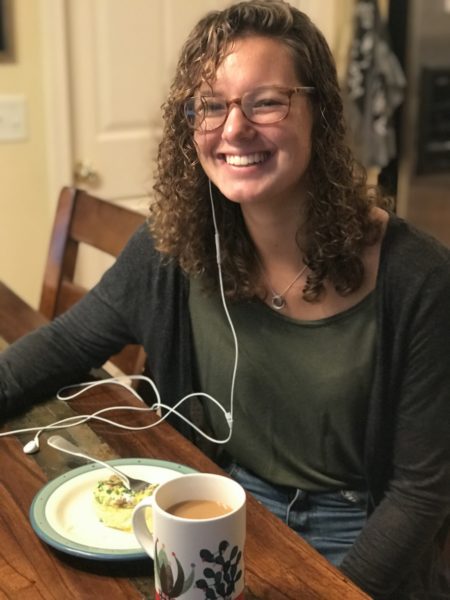 Most mornings we get a rather short time with Laurianna before she heads off to classes at the community college. She is almost at the halfway point in the semester and doing great so far. She is loving all of her classes (microbiology), but sometimes there are ones you have to take regardless.
This last week she took the SAT and in the next few weeks she will be studying for her nursing entrance tests (Kaplan) – but no pressure at all!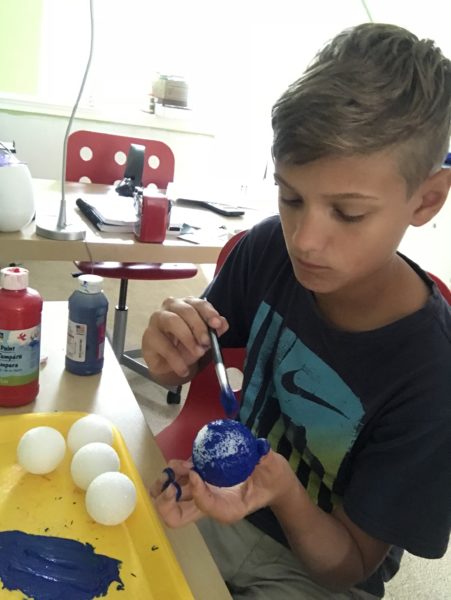 In his chemistry class, Kaleb is learning about atoms right now, so we worked on building an atom model made out of styrofoam balls.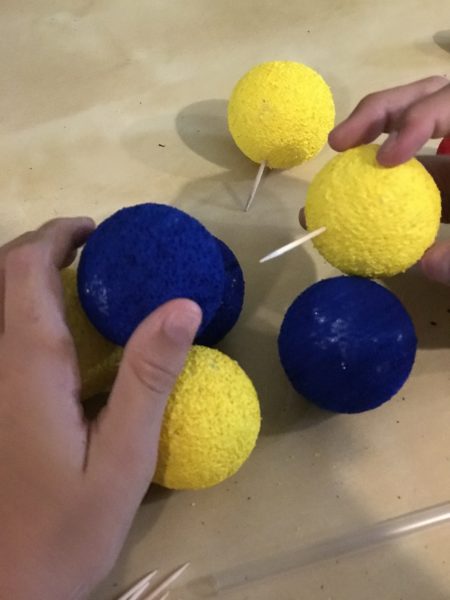 And you know as luck would have it, I found all the leftover styrofoam balls from Zachary's model AFTER I'd bought new ones for Kaleb and he had painted them. I can be my own worst enemy sometimes when it comes to re-organizing things.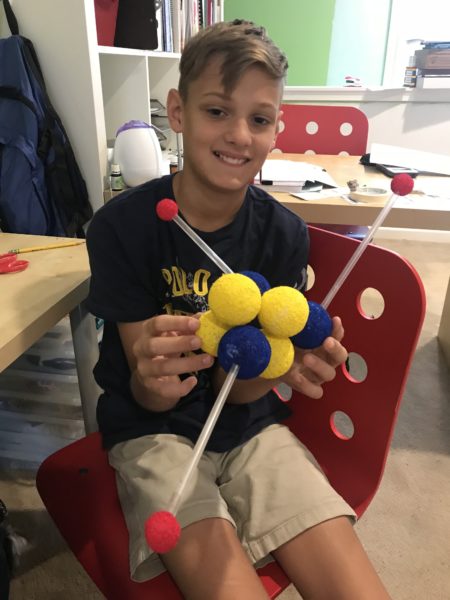 The finished model turned out pretty great though! I'm pretty sure he created an atom of lead, but don't quote me on that, ok?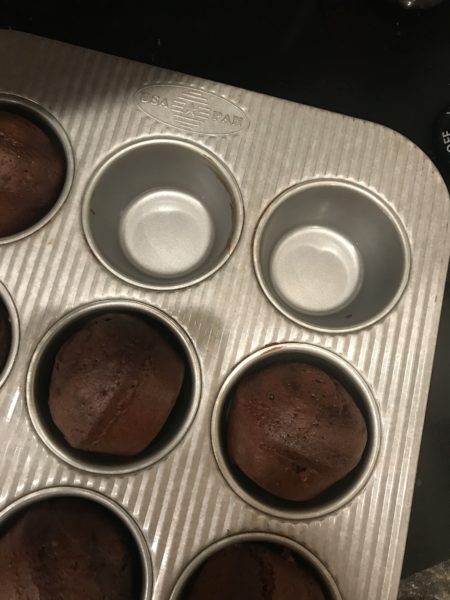 Can we stop for a moment and chat about some of the most amazing baking pans I have ever owned? Ones that make me want to slowly buy every single size they have available?
These aluminized steel pans are nothing short of incredible. No non-stick spray. Barely any cleanup. Just fabulous. The cupcakes I made popped right out of the pan, and it's ready to use again. Seriously. They've made me want to bake all the time (which I haven't decided if that's a good thing or not yet…).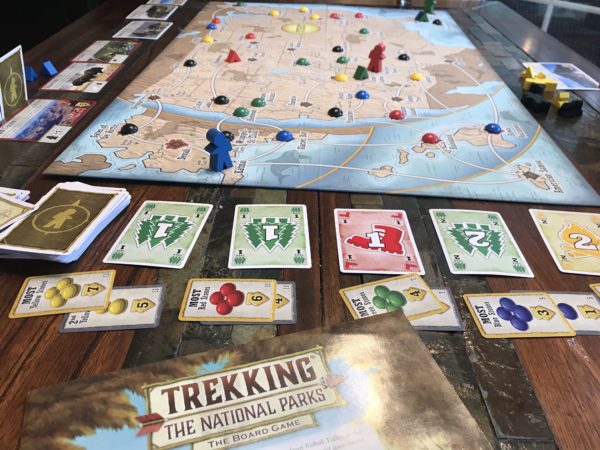 The boys and I are having fun playing this new game together as well. We're still getting the feel for it, but it reminds me a bit of Settlers of Catan and Ticket to Ride – almost as if they merged, had a baby, and themed it after national parks. It's a little bit of geography and learning all rolled into a game, and that's a win-win for me!
Tomorrow the boys and I will be finishing up some prep work for their upcoming Scout camping trip and some badge prerequisites (yay, me!). They are both hoping to complete two badges over the weekend, so Rick and I are helping them read through the booklets and finish a few steps so they will be able to knock two more off. Fun fact: it will be almost freezing at night when they camp and it was 90 degrees earlier this week.
That's about it from this last week! I hope you all are doing well and would love to hear about your homeschool time – feel free to leave a comment and let us know what you've been up to.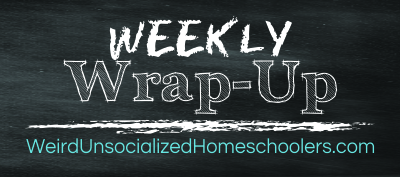 Be sure to stop by WeirdUnsocializedHomeschoolers.com and hang out with some other moms who are sharing their day-to-day happenings.