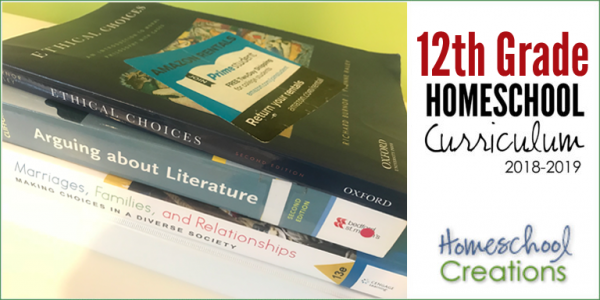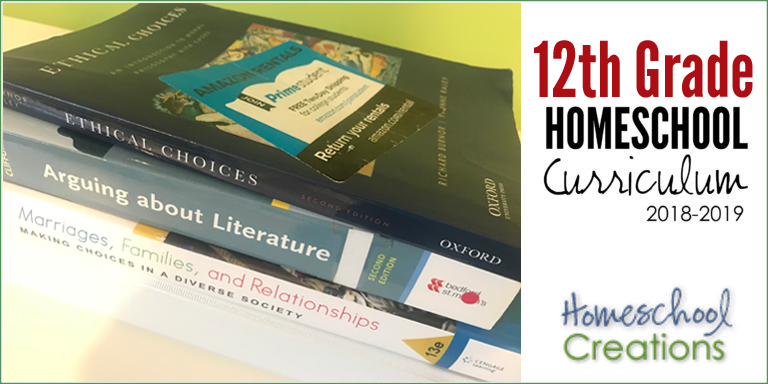 There definitely aren't as many textbooks in the pile this fall, but Laurianna is still hard at work on her classes.
At home Laurianna is finishing up one class (Pre-Calculus) and taking four fall classes at our community college. We haven't determined how many classes she will be taking in the spring yet and have plans to meet with an advisor at the college she would like to eventually attend to decide what courses would be best for her (and not need to be retaken).
The current plan, pending Laurianna's applications to colleges, is for her to work on the RN to BSN program offered through our local community college and then transfer over to the school she would like to complete her degree with. She will be applying to that school as well this fall (if they would like to offer scholarships, we are more than happy to accept), but so far the community college and then transfer is looking like our best option.
By the end of the fall semester, Laurianna will have 29 credits toward her high school diploma and have completed eight of the courses toward her RN program requirements at the community college.
Fall Semester 2018
Math: Teaching Textbooks Pre-Calculus 3.0 (finishing)
Science: Microbiology and lab (community college)
English Composition: Arguing About Literature
Philosophy/Ethics: Ethical Choices
Sociology: Marriages, Families, and Relationships
SAT – taking October 2019
Kaplan for nursing – taking prior to November
Spring Semester 2019
12th Grade Curriculum Choices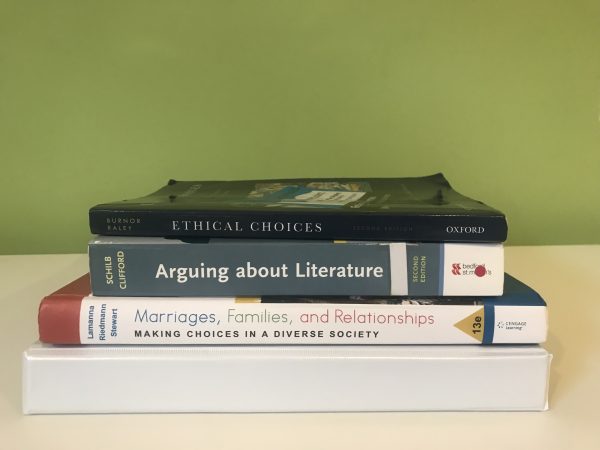 Last year Laurianna started and stopped Teaching Textbooks because we couldn't install the disks on her Chromebook and the other laptop she uses was literally falling apart. We were able to switch to the 3.0 online version of Pre-Calculus and she is now working on that since it works on her Chromebook wonderfully! I'm really excited about this switch since I can log into the account at the same time and view the lesson, and we can access from any computer, not just one specific (which we had to do with CD-rom version).
We were fortunate this semester because one of her books (Microbiology) was included in the cost of her class enrollment, and the other books we were able to rent through either Amazon textbook rental (referral link) or through the community college. We've found that Amazon has been by far the cheapest for rentals, but they don't always have all the books either since the professors sometimes like to choose obscure books.
Does High School Have You Scared?
If homeschooling high school is worrying you, don't miss the free middle and high school planning printables and map out your middle and high school years!
If you are new to homeschooling and aren't sure where to begin in choosing homeschool curriculum, please don't let this post overwhelm you! Here are a few posts that you might find helpful as you discover what is best for your family. Be sure to check out the entire Homeschool Basics series for answers to more frequently asked homeschool questions.
Curriculum in Year's Past
In case you are interested in seeing the curriculum that brought us to this point, here's a peek at what we've used with Laurianna the past few years:
See What the Other Kids Are Up To…
Click one of the images below to see curriculum picks for our other children.