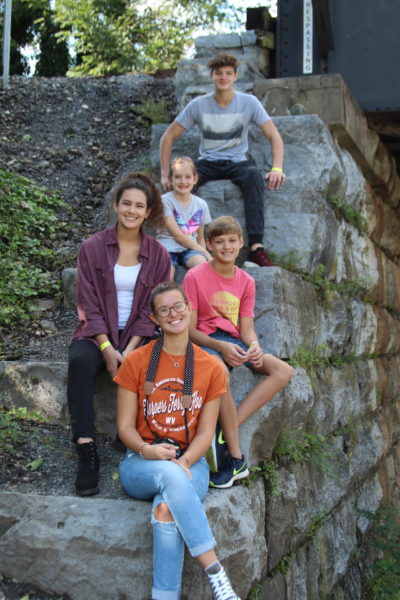 This summer we haven't had much time for camping or family trips. Well, other than our two and a half week trip to Europe (grins). Once we returned home from those adventures, the days/weeks were full of recovering from our travels, swim team, and the girls' work schedules.
That and a whole bunch of rain. And more rain.
We'd been complaining that we hadn't camped nearly as much, but then when the sun actually started shining, we realized that almost every weekend would have been a miserable, soppy mess.
BUT SUNSHINE HAPPENED ALL WEEKEND!!!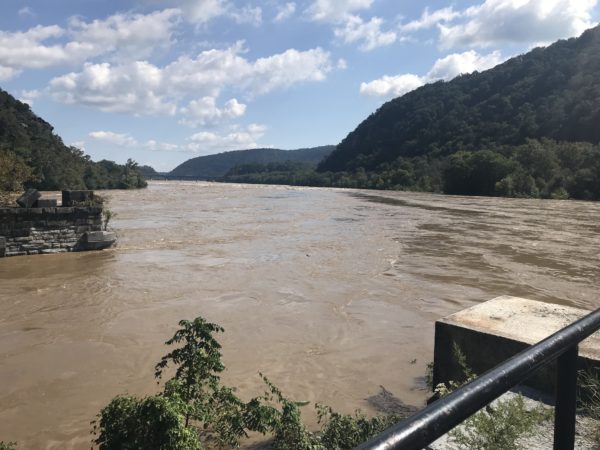 We met another family in Harper's Ferry, West Virginia. One of the things Zachary really wanted to see was the point where the Potomac and Shenandoah River meet. Because of all the recent rain and hurricane that came up along the East Coast, the water levels were ridiculous.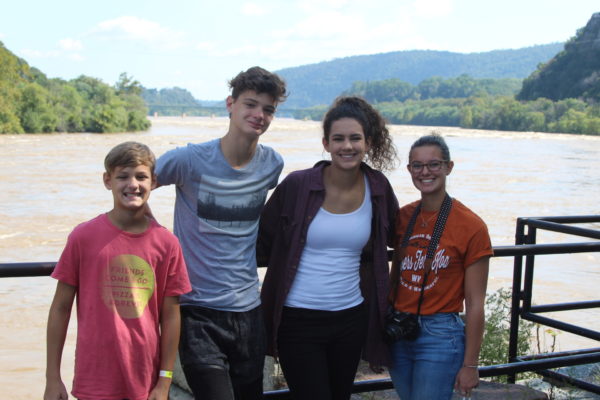 Granted, not nearly as high as they've been in record years, but everything was still a mess. The Appalachian Trail was closed as well because the water was covering the trail at one point.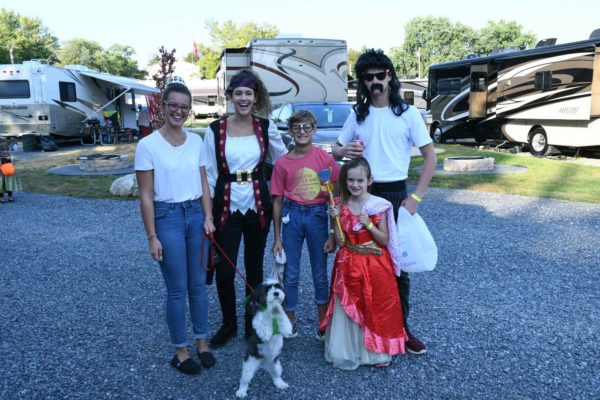 The campground had an early trick-or-treat night (which we didn't know about), so a quick Walmart run resulted in some silly costumes for the kid (a princess, a pirate, a nerd, and someone from the 80s), along with a younger princess friend.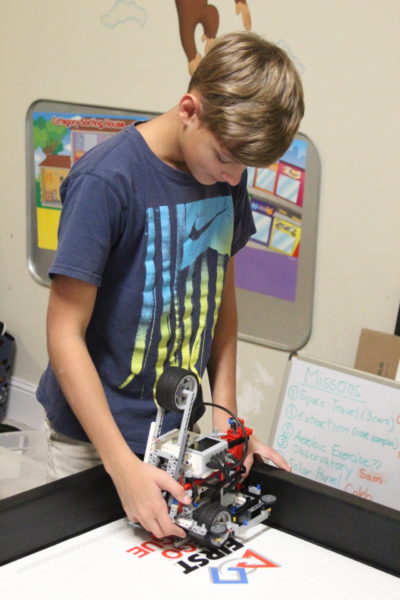 As soon as we were back from camping, Kaleb headed to one of his Lego League meetings. The group of boys have built their robot and also created several attachments to complete the various missions, but they are still working on completing the programs for those missions and the timing to earn the highest number of points.
They've worked so hard this year and are building on the knowledge they gained last year, so this is so much fun to see their improvements. Their competition day is in early November, so they still have several weeks to tweak their robot's maneuvers and put together their presentation. It will be fun to see how they do this year compared to last year!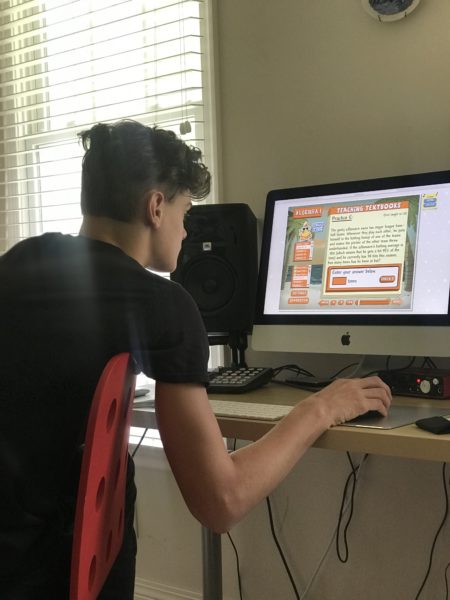 Zachary typically starts his day with Teaching Textbooks Algebra 1. He is doing really well with the class. I haven't quite figured out what the fascination is with using the computer downstairs rather than the laptop we have for the boys, but if it gets finished, I really suppose I shouldn't complain, right?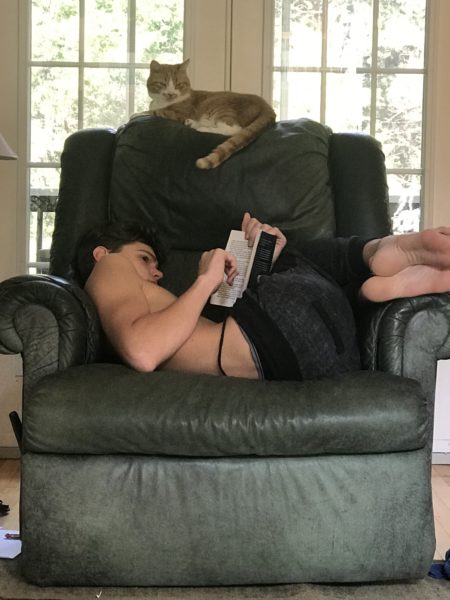 Both boys are reading new books now. Zachary is about halfway through of The Witch of Blackbird Pond and Kaleb is reading Wilbur and Orville Wright: Young Fliers. The one Zachary is reading isn't on his initial reading list, but since he is working through them a little more quickly than we anticipated, we added this one in. Kaleb isn't as excited about the new book in comparison to reading Boxcar Children (a little more challenging), but it's finally clicking for him as well.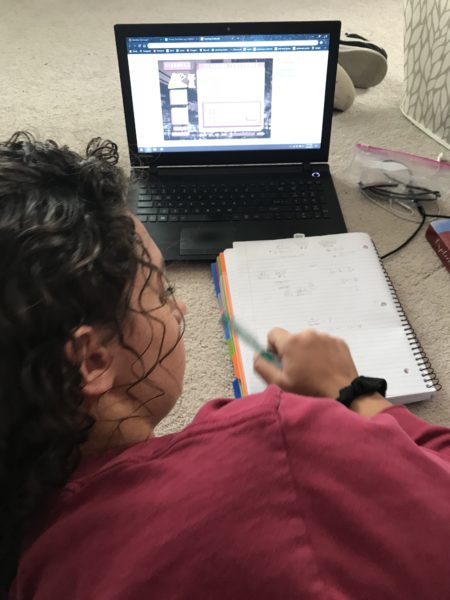 With the schoolroom in complete upheaval at the moment, McKenna spends most of her day curled up in her room working on her school. Hilariously she has created a bit of a "nest" and is usually surrounded by her laundry, schoolbooks, and makes everything all cozy.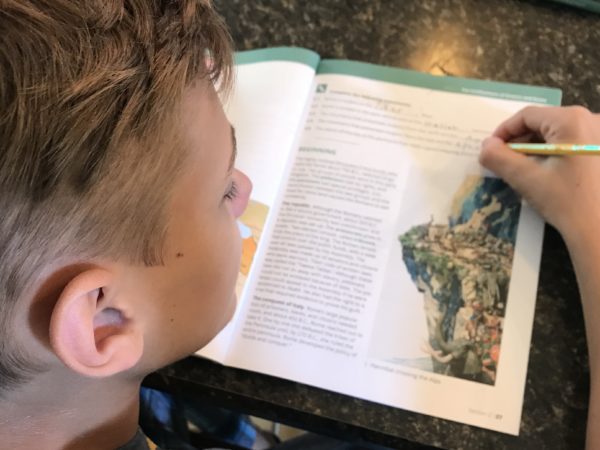 One of the best changes we made this year was switching to the History and Geography Lifepacs – it's been a perfect fit for Kaleb. At the start of each unit, we divide the readings up over a series of days. It's given him a visual of how much to do each day, and helped him mentally not get overwhelmed with the work for the year.

The smaller units are a HUGE win for us, rather than having one (seemingly) overwhelming text. Loving it!!!
Usually we are able to fit our school work into four days, but this week we are going to do a little bit on Friday too to catch up and fill in the things we have either missed or put aside until we had time. We're also planning on a little fun too (I have a new game which I'm sure will be met by groans, but we'll see!).
That's about it from this last week! I hope you all are doing well and would love to hear about your homeschool time – feel free to leave a comment and let us know what you've been up to.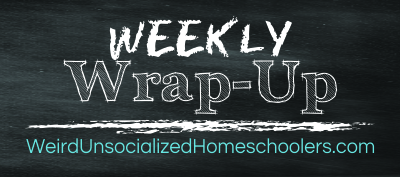 Be sure to stop by WeirdUnsocializedHomeschoolers.com and hang out with some other moms who are sharing their day-to-day happenings.