These wrap-up posts are a little bit late in coming, but something I still definitely want to do because we used a few new curriculum pieces this year and I've had some questions on how we liked it all.
Overall, this was a definite year of growth for Kaleb, especially in the area of reading and writing. Kaleb is a kiddo that excels in math and science and could quite honestly care less about a few other areas. Over the course of the year his confidence has grown leaps and bounds, which is the most encouraging thing to see.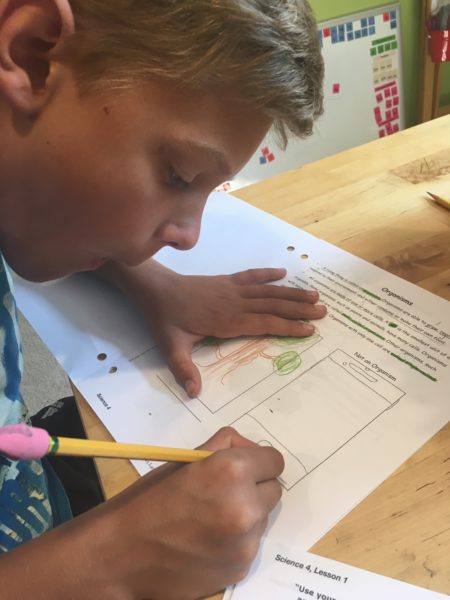 5th Grade Homeschool Update
All that said, here's a peek at what we are used this year and how it's worked for us.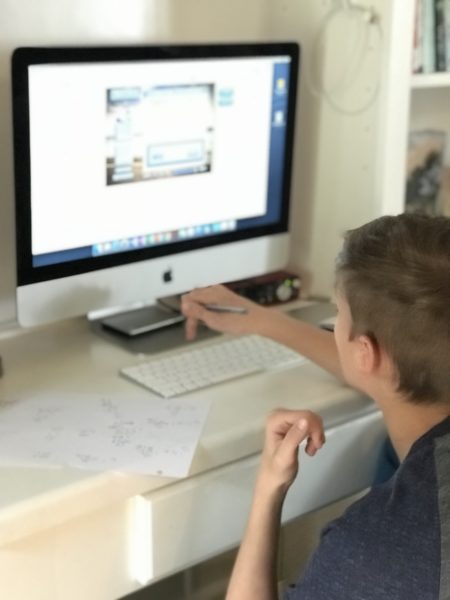 Math – This is one of Kaleb's favorite subjects (this and science). Teaching Textbooks is hands-down one of my favorite programs, especially now that they have an ONLINE VERSION, people! Math was the first subject Kaleb completed this year because he doesn't mind working on more than one lesson some days. He even had fun helping his older siblings on some of their lessons. :) Especially when he would answer problems before they did.
History – History ended up being so much better once we switched over to Mystery of History. Both of our boys retained more and really like the lessons so much better. We often incorporated a YouTube video with the lesson. Neither of them is thrilled with doing hands-on activities, so it was mainly reading and watching, but 100x better than how the year started! We finished off the first book and moved on to book 2 and worked through it as much as we could.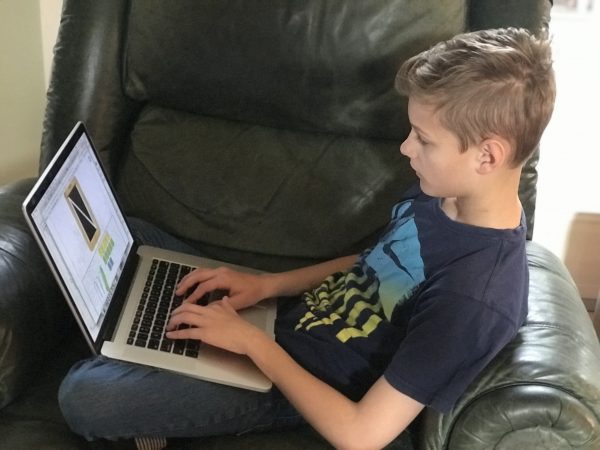 Handwriting – Printing Power Plus was a great addition to our year. While we won't be using the program next year, it was fabulous in helping Kaleb write smaller (and a bit more legibly). We used the keyboarding program that went along with it and he LOVED that, so we will purchase a higher level for him to work on in sixth grade.
Grammar/Writing – Growing with Grammar 5 was a daily subject and one Kaleb also finished early. We added in Soaring with Spelling this year and it was also great handwriting practice – and spelling/reading practice for him as well. This is another program we will be ordering again for next year to keep working on.
We are definitely huge fans of WriteShop Junior as well. Next year we will include some WriteShop in our time, but are planning to switch up our curriculum in this area a bit as well (more literature-based for the year to incorporate reading and writing based on the books we read). I have some ideas for this and something we plan to use from WriteShop and will share soon!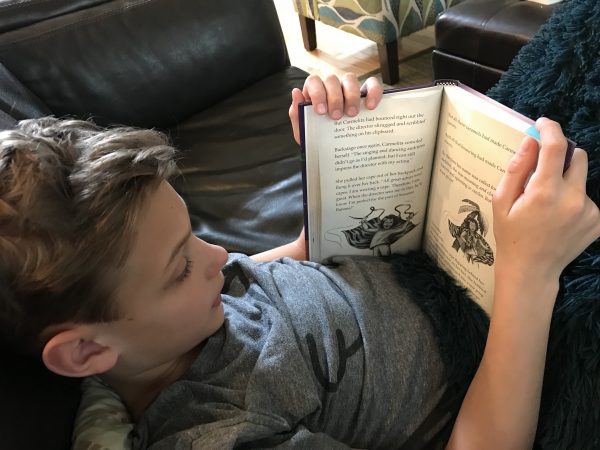 Reading – We finished up All About Reading Level 4 – our last level!! This is bittersweet in a way for me, because this is our last kiddo to use the program. We did add in some additional books along with level 4 to round out the year, and that ended up being a great mix for him.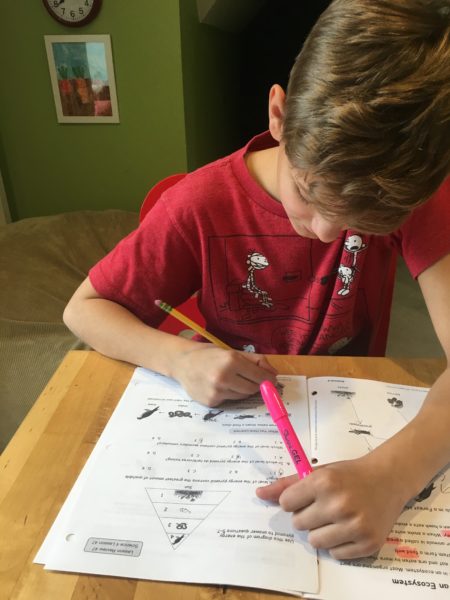 Science – Kaleb's favorite subject hands-down is science! Nancy Larson Science 4 was a great mix of reading and science for him. If you have a struggling reader, I really recommend their program since kids can follow along in their small workbooks and learn to highlight key words. It really has been good in building his confidence since he recognizes more difficult words, reads them in context, and in turn it helps boost his other reading.
This year he had the chance to also participate in Lego League (we'll do it again next year with the same group of boys) and he is really looking forward to working on that now that he better understands how the program works.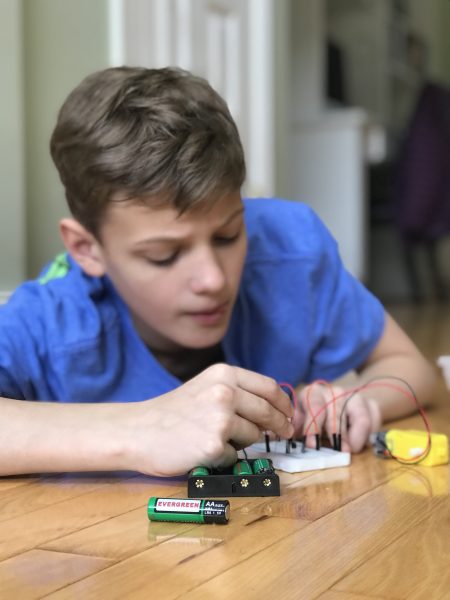 We've been working on some robotics projects this summer from EEME (my arm has been slowing us down). I love that we can work on something simple over the summer, but it can still spark his interest and continue the learning.
Bible – Truthfully, we didn't work through the study I had printed off. I'll admit that I got sidetracked with other things, but we plan to pull out the James study to work on this next year.
Geography – This subject ended up being more included in our overall history studies than being a separate study of its own this year. As we look forward to next year, we are planning to use a Alpha Omega's Lifepac for History/Geography that will encompass everything.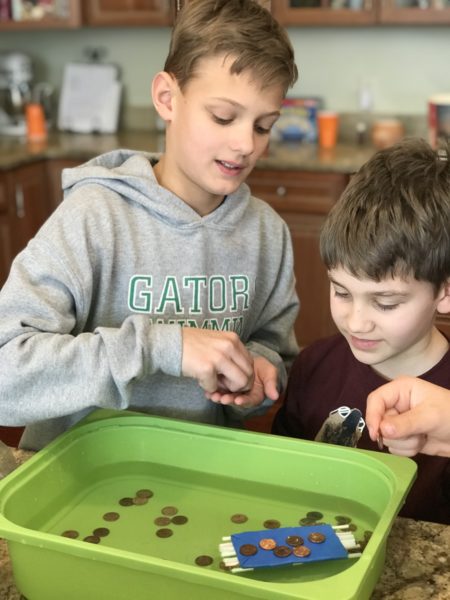 Co-op – This was our last year doing this group co-op (a little bittersweet!!), but the boys had so much fun working on various projects together, mainly focused on science experiments and fun team-building activities (instant challenges).
Those were also wonderful to see the kids work together with a limited amount of supplies and quickly brainstorm to meet the challenge.
Overall – another great year. We'll definitely be tweaking some things for our sixth grade year and changing some things out (isn't that always the case?).
Stay tuned for updates on the other kids end of the year wrap up as well (better late than never!).
How was YOUR year?