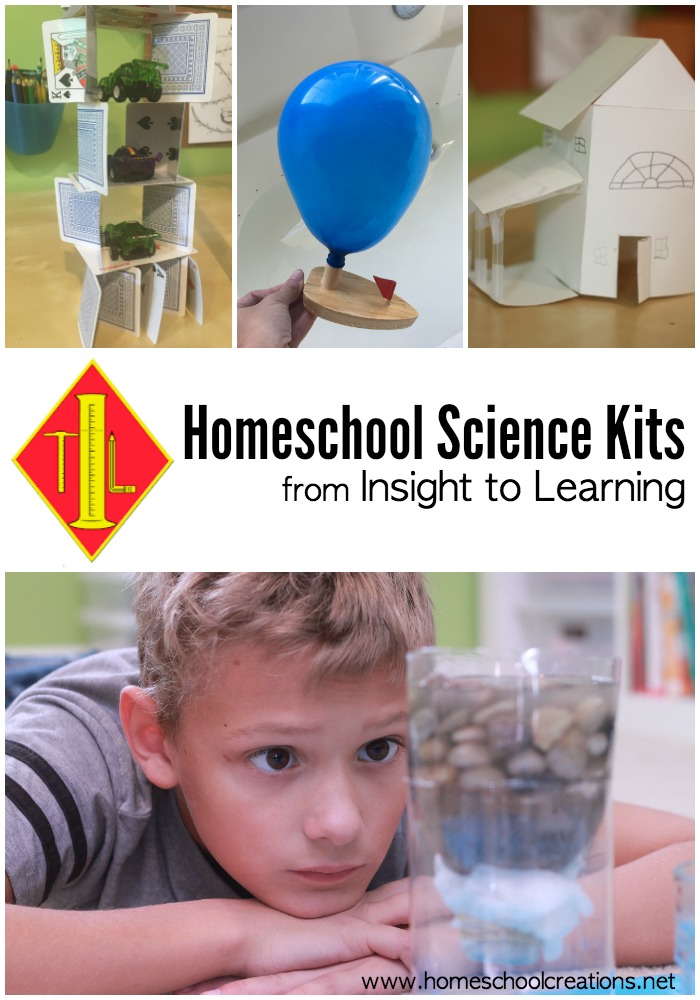 This year we decided to take a more informal approach to science and focus on experiments and other hands-on learning opportunities. Our youngest absolutely loves the chance to explore, create, and build, so when we were given the opportunity to try a homeschool science kit from Insight to Learning, we knew it would fit right in with our plans for the year! We were sent the fourth grade engineering design kit, one of the kits included in the fourth grade subscription, and had so much fun with the five activities we worked on from the engineering kit.
Homeschool Science Kits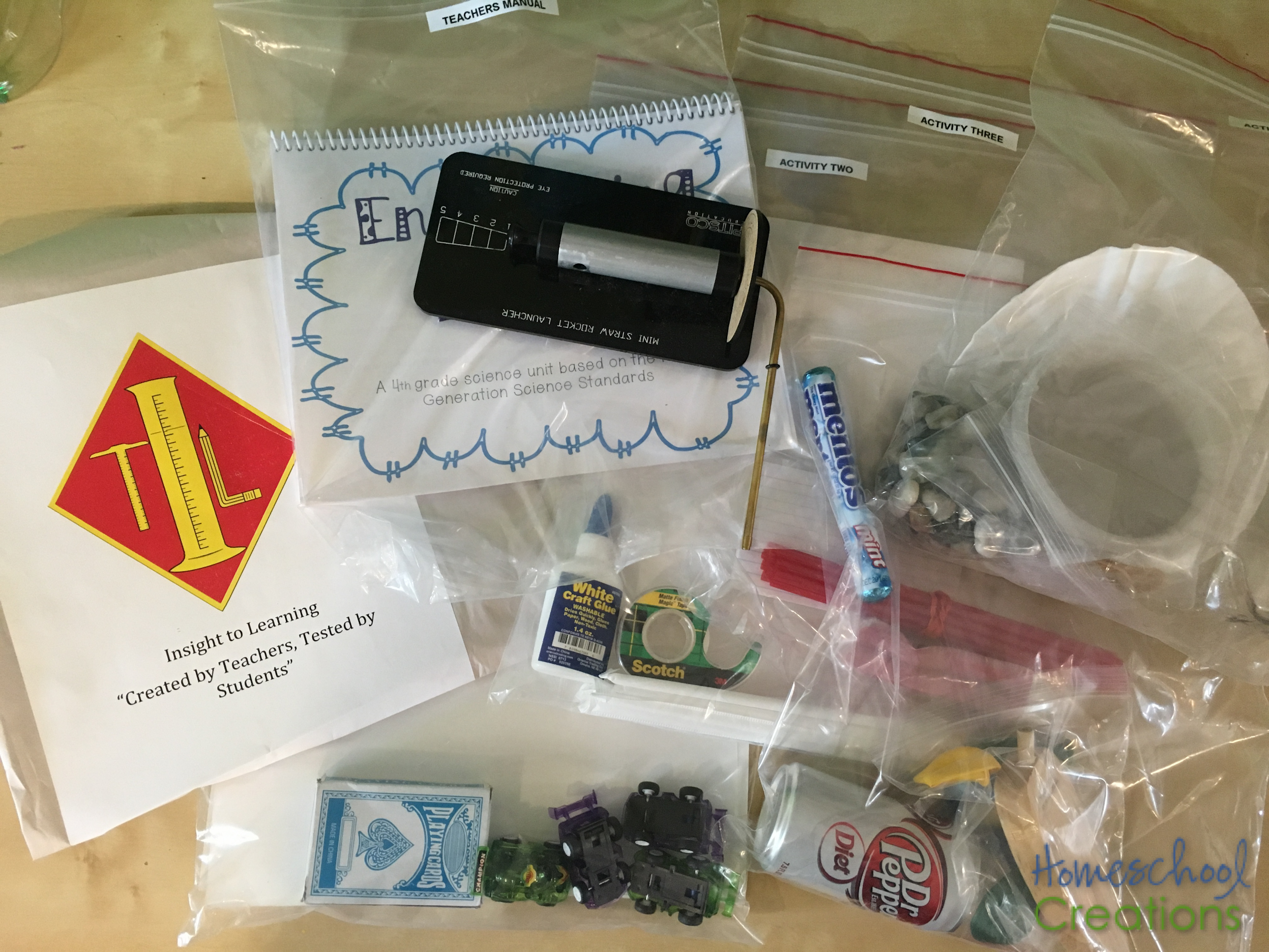 a peek inside the 4th grade engineering kit – each activity is individually bagged
One of the unique things about Insight to Learning is the opportunity of a homeschool subscription by grade level or purchasing individual kits for your child. Both offer different perks, but here are few things to love about the grade level homeschool subscriptions.
Everything you need is included in the box. I'm a huge fan of not having to plan or gather materials, so when everything needed is included, pre-packaged for you, and the experiments are ready to go, it's a huge bonus. Pull out the teacher's manual, the activity bag, activity sheets, and start learning! You'll have the chance to work through various experiments without the hassle of scouring your house trying to find everything you need at the last minute.
No need to purchase expensive equipment you won't use again. Subscriptions include everything needed, along with a prepaid label to return all of the durable equipment (the stuff you wouldn't use again).
A new kit every 6-8 weeks. Work through the kits at your own pace, and when you are finished, box up the durable equipment, ship it back, and a new kit will be on the way to you. Each box you receive has five to six activities for your family to work through, separately packaged, and there are five complete kits with each grade level (a total of 25 activities).
Each of the homeschool science kits focuses on vocabulary words for the activity, explains how to complete the activity, and also provides questions to ask. As children design and complete activities, they evaluate their creations using the go-along activity sheets.
If you like the looks of a particular level kit, each of the kits in the homeschool subscription is available for purchase and also comes ready to teach – and you don't have to return a thing.
Inside Our Engineering Science Kit
Over the last few weeks I've been sharing a peek into our activities from Insight to Learning via Facebook and Instagram. Our homeschool subscription came with five activities from the fourth grade engineering kit: building a parking garage, fixing a roof, straw rockets, boat racing, and water filtration. Two of the activities Kaleb loved the most were fixing a roof and water filtration.
Fixing the Roof…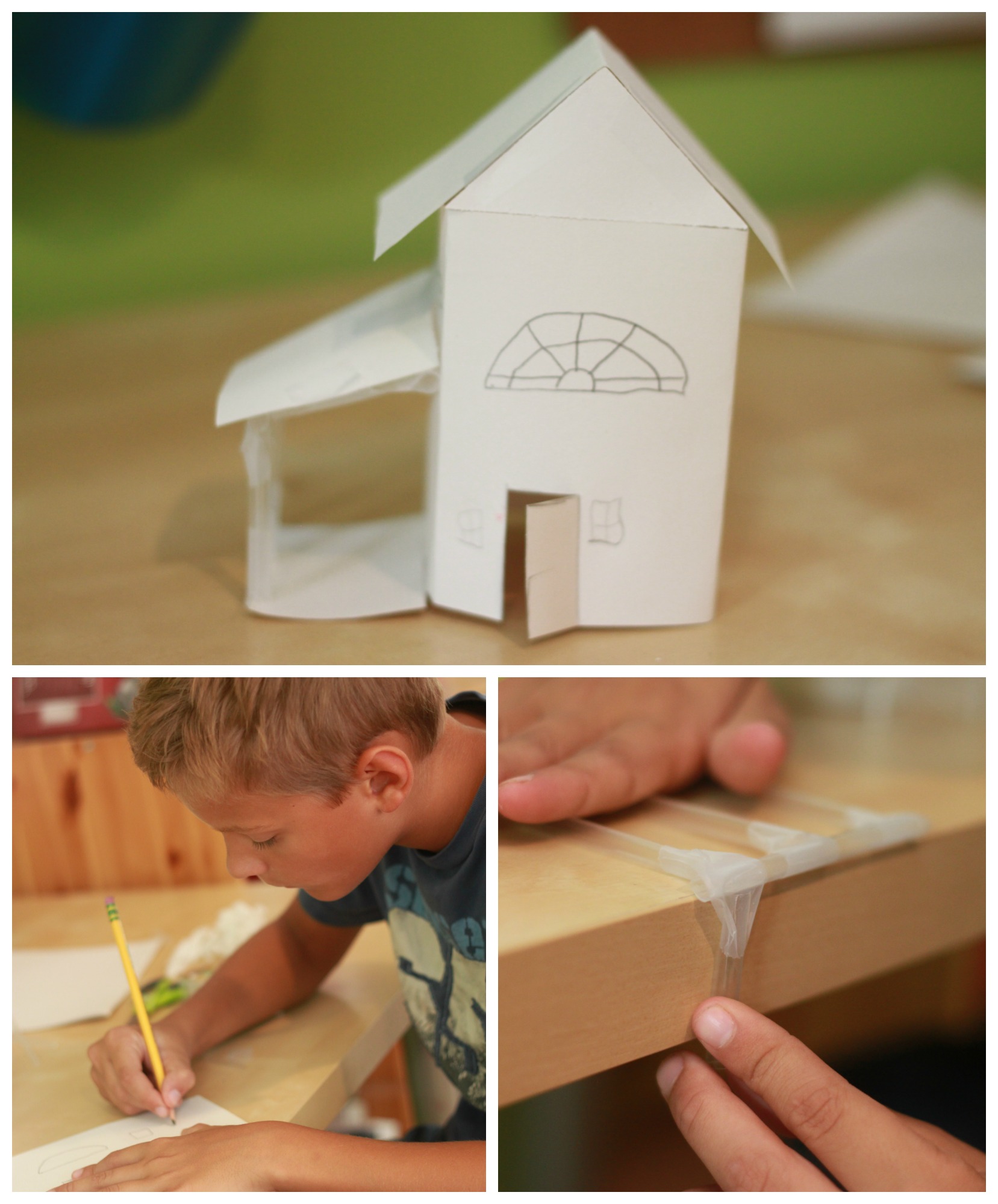 In this activity, Kaleb was given the problem of constructing a house following specific guidelines and using only the materials provided: straws, paper, tape, glue, and scissors. The main goal was to make sure water would run off the roof of the house and not collect.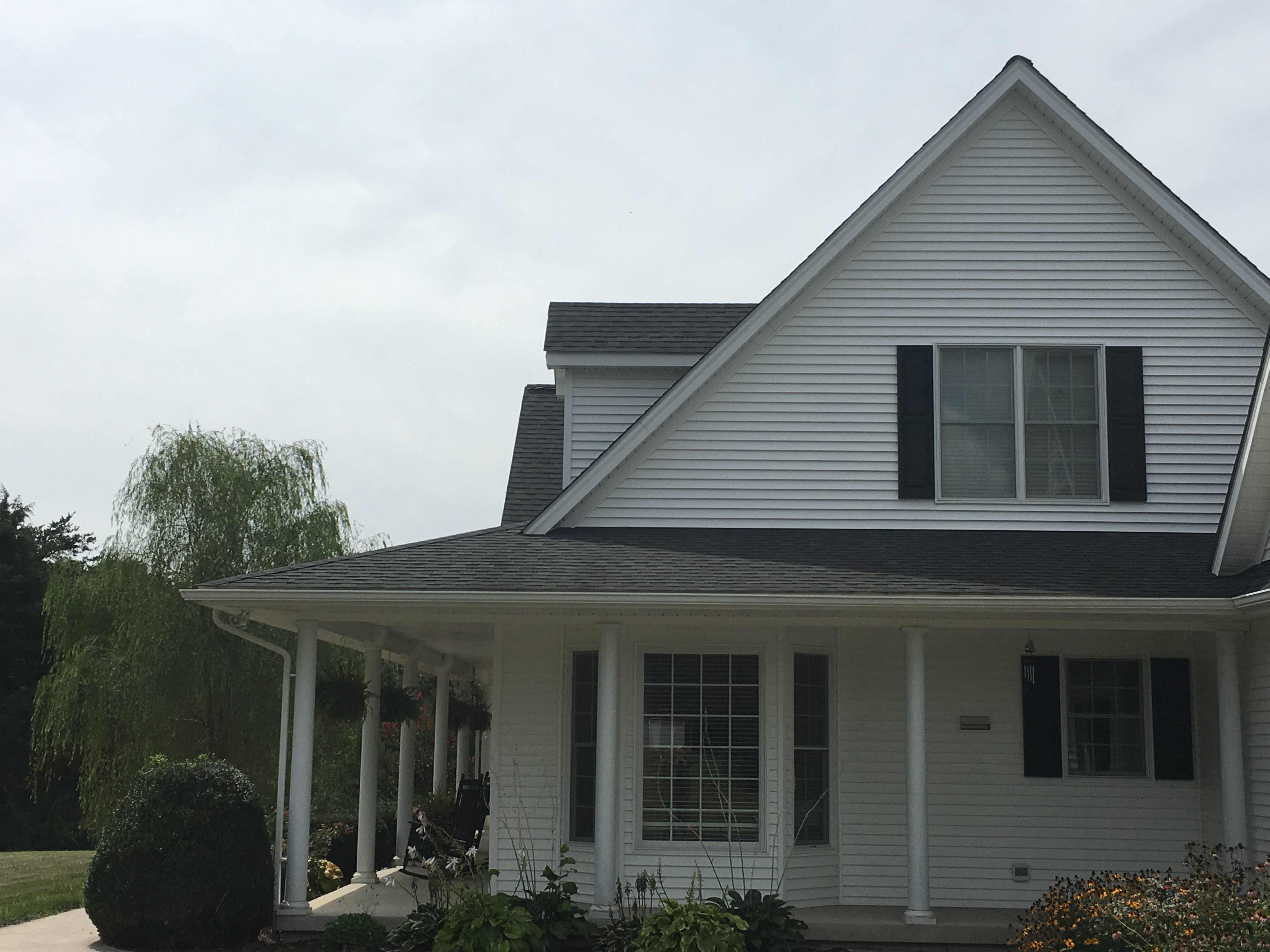 Trying to visualize the lines of the roof was difficult at first, so we took a little trip outside to see how our own roof lines were designed (since we know water runs off properly). This helped him get a better idea how to set up a porch and build. The paper house was one he built by himself (very, very meticulously, I might add – and likely took much longer than the activity slotted time might have been).
Water Filtration Activity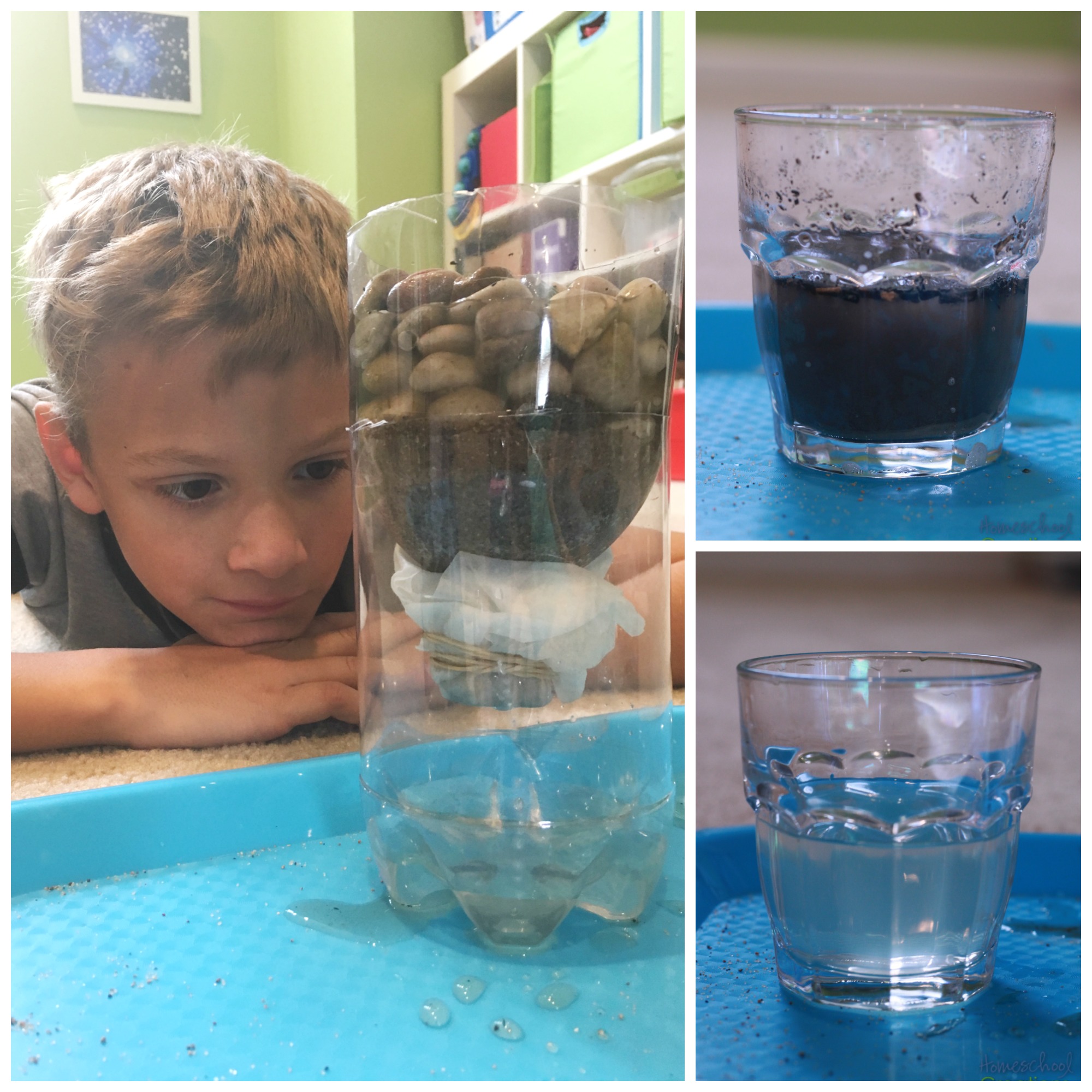 This was the one activity Kaleb wanted to do over and over again. He took great joy in making water as disgusting as he could (creek water + dirt + charcoal from our fire pit = nasty).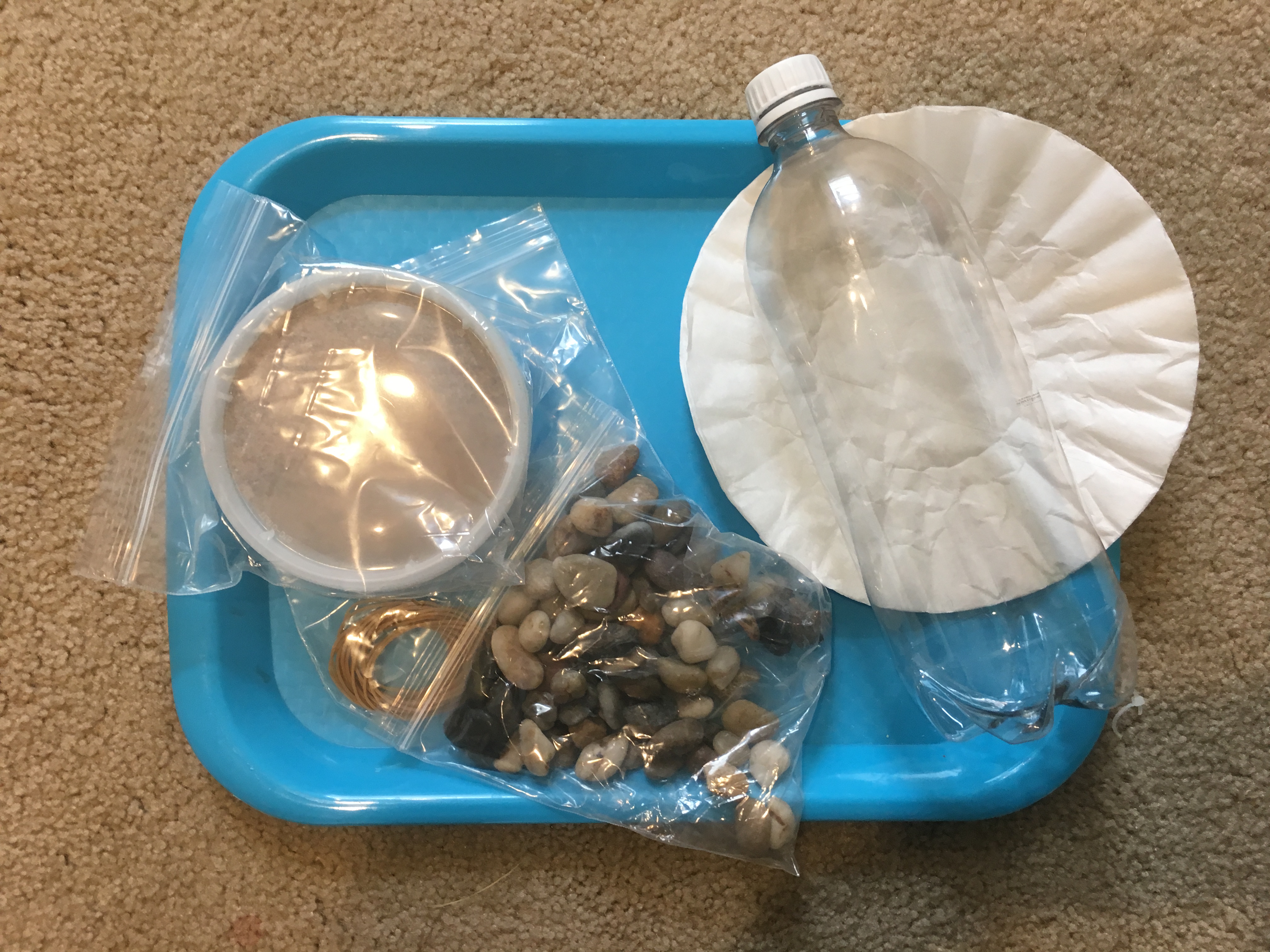 Using the items in our activity bag from Insight to Learning, we constructed a water filtration system. After running our water through once, Kaleb tried adding a little more sand and also more rocks to see if the filtration would be any better – and also ran it through the filter twice. The second filtration definitely helped out.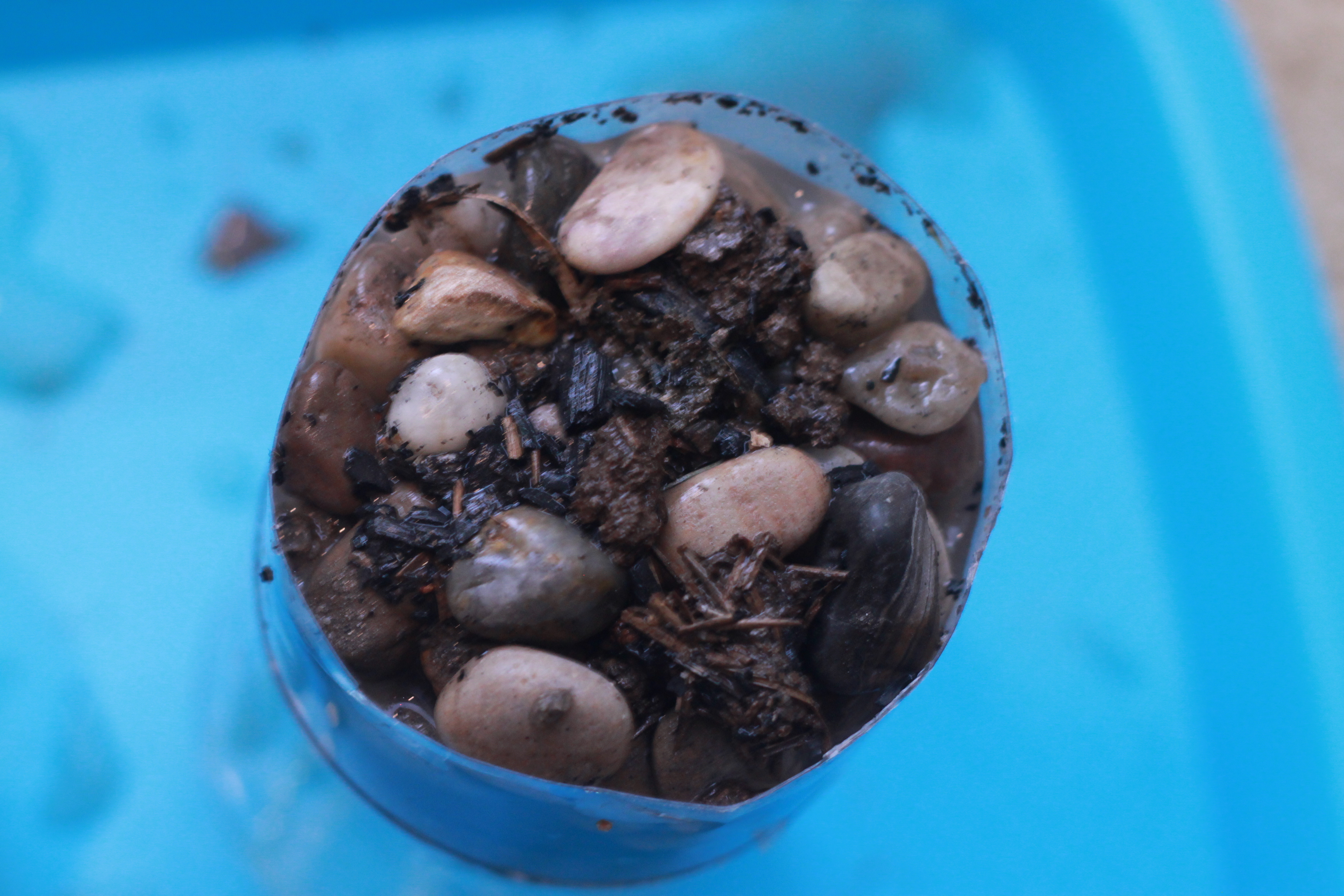 You can see in the above picture how much was actually cleaned out of the water and caught in the larger rocks. Granted the final product wasn't quite enough to make him want to drink it, but so much better!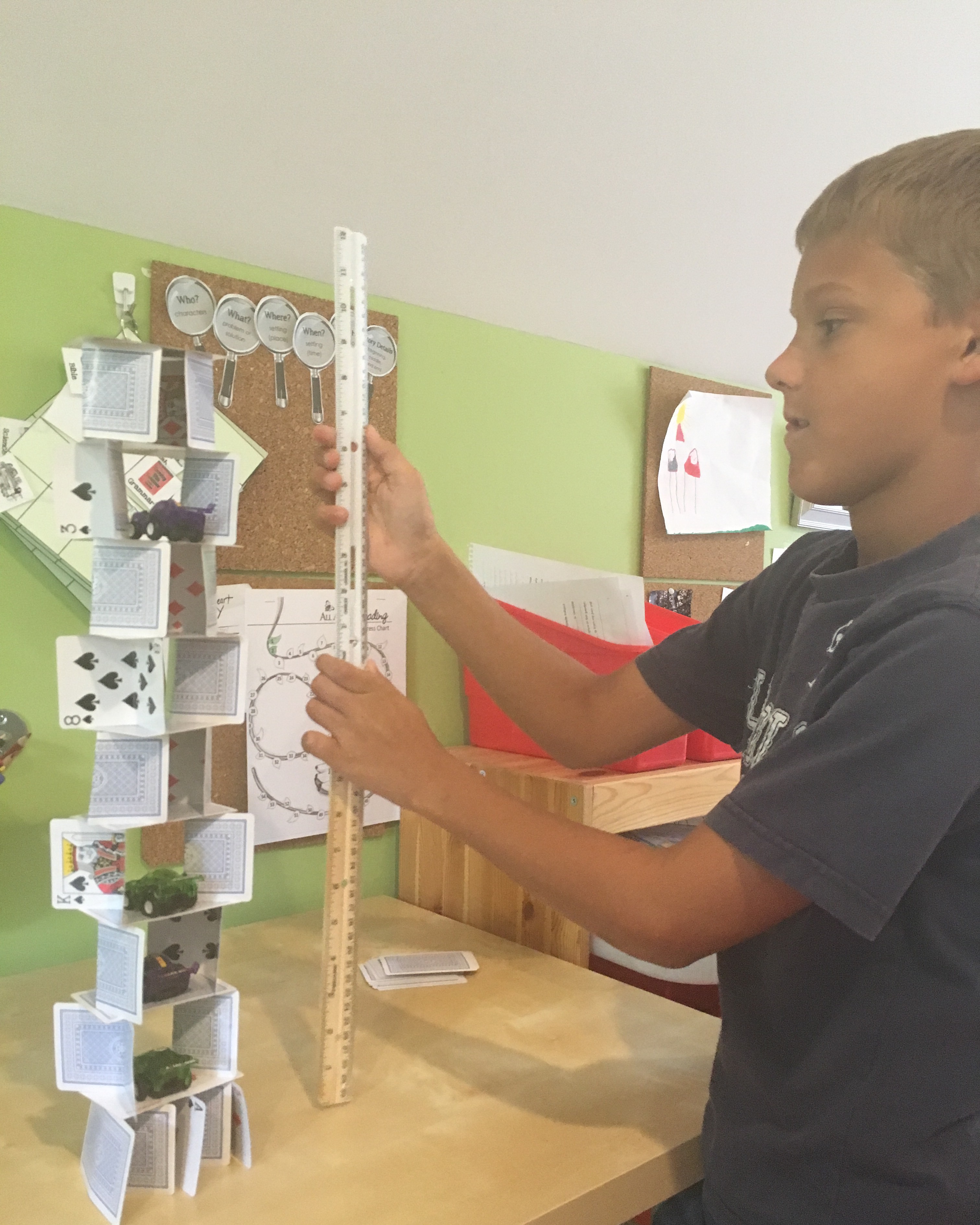 The other three experiments we enjoyed as well, although one of them we couldn't get to work as instructed (the boat race). We decided to try some alternate ideas for the boat activity, but still couldn't get it quite right as our boat kept flipping over and partially sinking. Building an 18″ tall garage was a little challenging for Kaleb, especially when I knocked it over while measuring (he may have been at 16″ when that happened). He earned big kudos for rebuilding and making it stronger in the process (grins).
Try a Homeschool Subscription
From kindergarten through fifth grade, Insight to Learning offers science kits with a homeschool subscription option. If you have more than one child participating, add $5/month to any subscription and receive enough materials for two students.
First time subscribers can also save 50% on their first month's subscription – no expiration date for this special! Simply sign up via the website form, and Insight to Learning will mail a check for $12.50 in your first shipment – don't worry, their system alerts them to first time subscribers. View the full kit terms here.
Follow Insight to Learning on the following social media sites:
Thanks so much to Insight to Learning for sharing one of their kits with us!