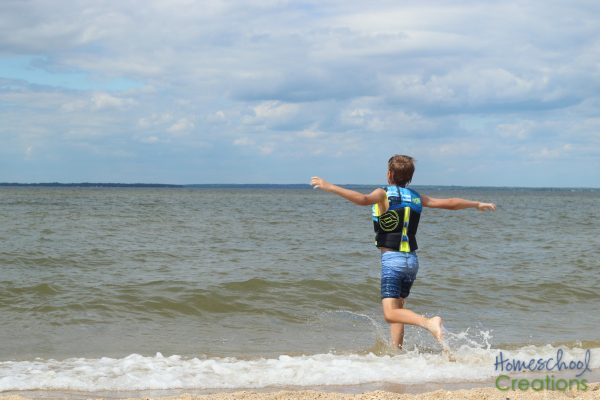 Testing is done. Sealed in an envelope and mailed back. Hallelujah and amen. The above pretty well sums up my feelings on that one.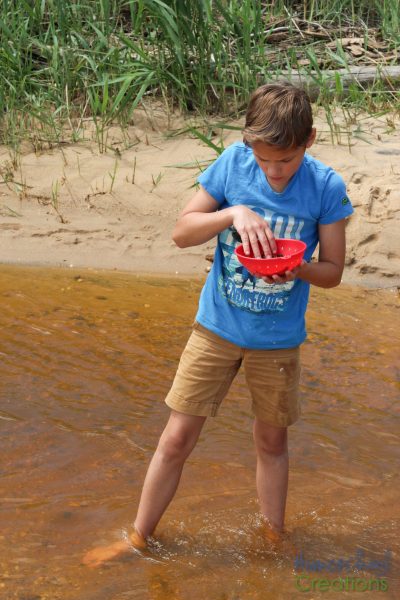 This last week has been fairly laid back. With Memorial Day weekend, we finally managed to visit a campground we had booked last fall but had to cancel/reschedule. We spent four days camping, relaxing, and looking for shark's teeth at Westmoreland State Park – love that place!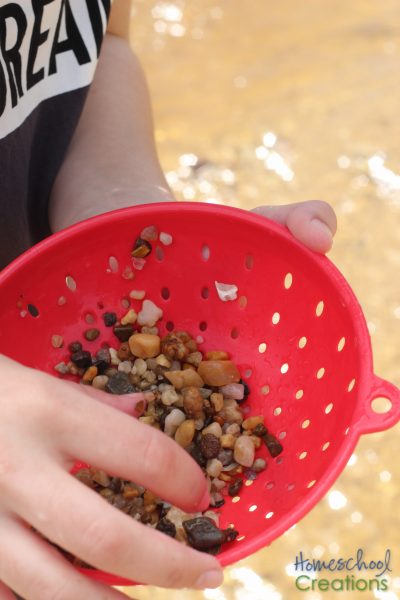 And we found a ton of shark's teeth! McKenna found over 20 of them – the girl has a definite eye for catching them when sifting through the pebbles on the beach! Two of the kids made necklaces out of one of their finds and are loving those.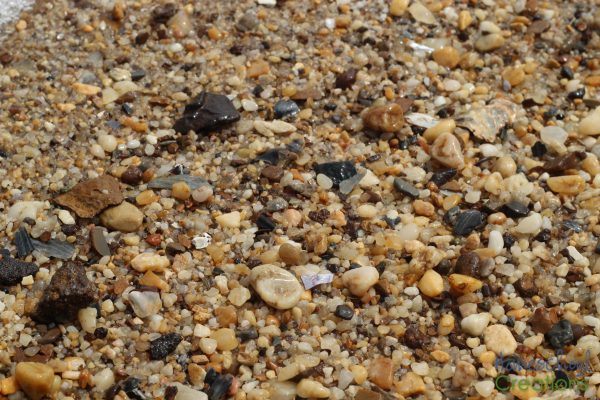 Me on the other hand. I take pictures of rocks on the shore and then when the kids look at my pictures later, well, they point out the shark's tooth in the picture that I didn't pick up. Way to go me. (If you look closely, there is a RATHER LARGE ONE almost dead center, but up just a little bit to the left, between the big black rock and the black rock in the middle.)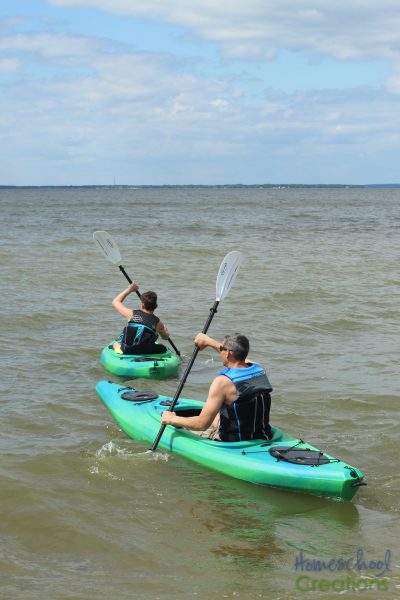 The kids were also thrilled because this spring we finally invested in a few kayaks for the family and this was the first chance we had to try them out. The water was a bit choppy and one of the kayakers swamped the boat right after getting in the water (we won't mention any names), but the kids had a blast otherwise.
After our lovely day, we ended up taking everyone out for ice cream nearby and while there we made a last minute purchase.
Sour cream and onion flavored crickets. For real.
Everyone took turns eating one. It was a lovely ummmm….experience. Let's just say I got a HUGE one and was picking legs out of my mouth for a bit after. (shudder) We'll chalk it up to a family bonding moment and one the kids will have a blast remembering in years to come. If you are really bored, you can watch the above video as proof we did it. :)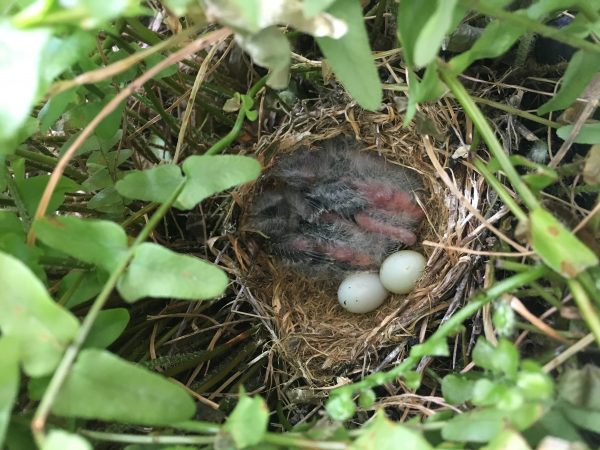 Did I mention we have baby birds? Every few days we have to water the fern they have decided to nest in (yet again), and it's sweet to see how big they are getting.
As far as school goes, the girls are still wrapping up a few things, but otherwise our pool also opened for the summer so Laurianna has started lifeguarding again and summer swim team practices have started. While the kids just have to show up to practice, Rick and I have been busy getting everything set up since we help manage our local swim team (it's fun and crazy, but mostly fun).
I may be excited too about the pool opening. Once regular swim hours settle in, it will mean a lot of poolside relaxing and reading, and I'm all about taking some time off to relax and enjoy the beautiful weather!
Other than that, I've got tons of paperwork out and I'm working on figuring out a plan for the upcoming year – curriculum and whatnot to pull together for everyone. One year is done and it's time to get everything lined up for next year.
How are YOU doing?