My plans to keep updates on our homeschool happenings every two to three weeks are way overdue. That doesn't mean we haven't been working hard at school, just that a momma has been a wee bit sidetracked with other things and at times has a lack of pictures to share (especially of the older two).
We have officially finished nine weeks of homeschool. Gah! The last week of October we took a week off, which gave me a little bit of a chance to re-evaluate where we were with each of the kids and tweak our schedules to make sure we were getting everything in that needed to be done, including adjusting things as necessary (i.e. laying down the law with a kiddo or two and making sure they were back on track).
I will say, that means also taking a hard look at a few of the things I am (or am not doing) and making plans to follow through in those areas. I'm just as guilty of ignoring some things and thinking I'll tackle it later, which can be both to my detriment and the kids. Although we have a weekly schedule, there are subjects that are very easy to put to the side and say we will get to them 'tomorrow'. We have a lot of tomorrows stacking up in our house, people. Am I alone in this?
That said, here is a quick sum-up of what we have been doing the last six weeks (or so) by kiddo.
4th Grade – Kaleb
View our 4th grade curriculum choices HERE.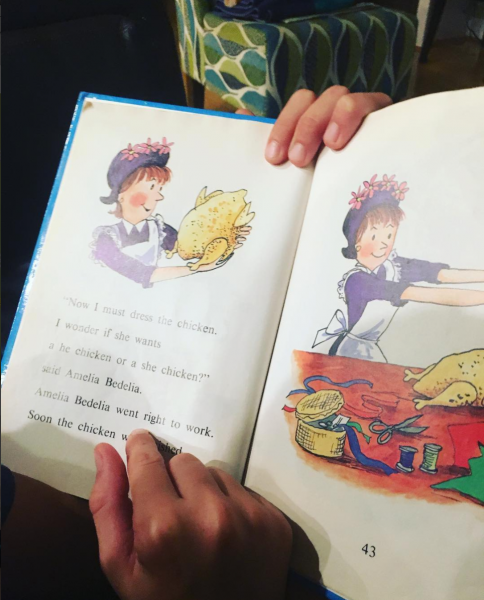 Our biggest focus this year has been improving Kaleb's reading skills. While there have been a few days with tears (from both myself and him), the last month and a half has shown remarkable improvement for him. While we are using the lessons from All About Reading 3 still, we have currently put aside the reader and picked out a huge stack of books from the library for him to read to me. His current favorites are from the Frog and Toad series (or Amelia Bedelia), so he will typically read one story a day to me from the reader. I'm not sure what it is about the AAR readers that gets him worked up (I think the smaller and tighter text overwhelms him, because he quickly says the same words in other settings – it's interesting). That said, I'm not stressing about it right now because his fluency has picked up and he is reading with inflection and happily – so we are good for now. I do feel the AAR lessons are still very important because they show him how to break down words and read proficiently as well.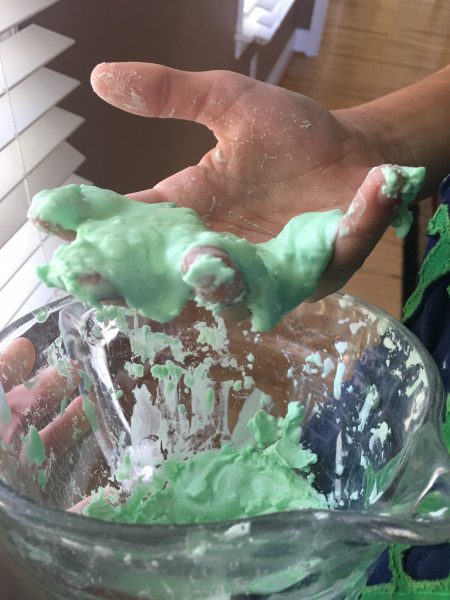 We haven't had a formal curriculum this year with Kaleb (which I am having a love/hate relationship with). Together he and I have picked out experiments to work on. In October we worked through a few different homeschool science kits and otherwise are using the book Smithsonian Maker Lab as our guide for the year. The hands-on experiments have been a great incentive for Kaleb to keep up in all his other subjects too. :) You can see how we made the above in this Facebook video – a fun and quick lesson on molecules.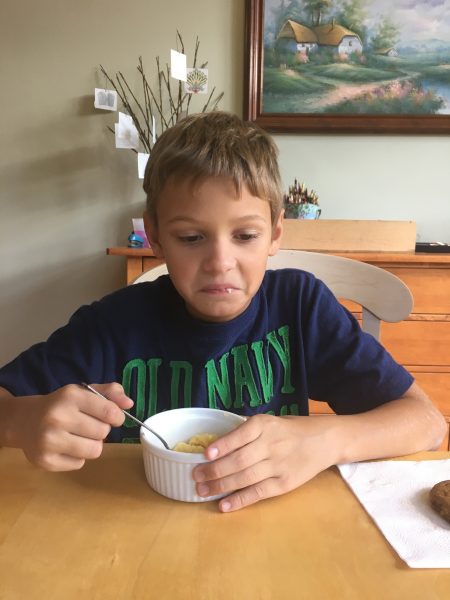 The boys have been working on history and we are currently studying the American Revolution. At home we are working through lessons and once a week we get together with a few other friends for hands-on projects. In the last few weeks we have tried a few colonial dishes, created gardening tools from deer bones and sticks, making a simple compass, and taken a few field trips to learn about colonial life and Native American tribes. Based on the above picture you can tell one of the cooking projects wasn't well received (hasty pudding). The ginger cakes though – HUGE hit! Overall it's been a very relaxed learning time and so much fun.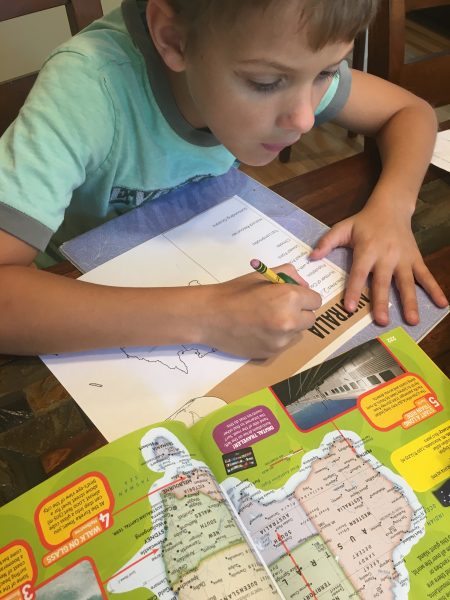 Geography has been slow-going at best, but we're taking it slower because that's what Kaleb wants to do (and I'm all good with that). We've gone over basic world geography and while we aren't doing super in-depth studies of each country, if Kaleb wants to look at something more we go ahead and do that. He really enjoys using Little Passports whenever we have a chance because he can also get online and play games to go along with the countries we study.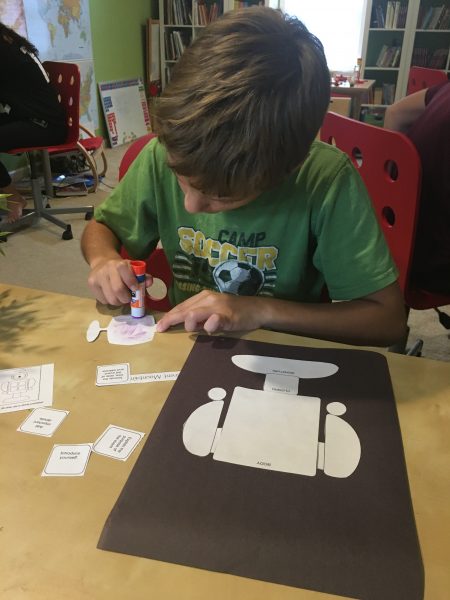 We held off starting our WriteShop D lessons until three weeks into school and now we are having a great time working through the activities. Kaleb doesn't like the physical part of writing, so he dictates his stories to me and we work on them that way. When he has a final copy, and depending on the length of his story/project, he might copy a portion of it of the entire thing.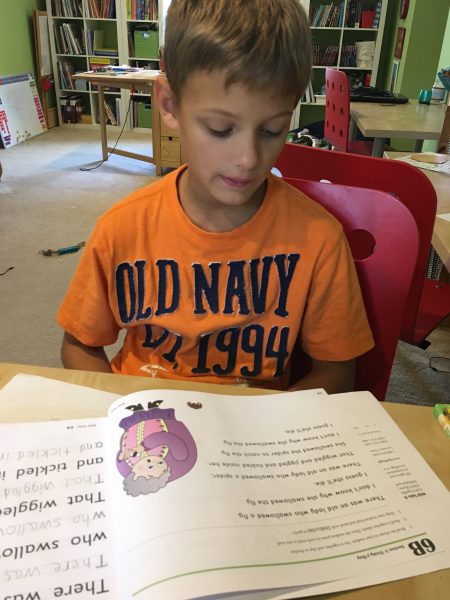 One thing we have added to our daily routine for Kaleb is Spelling You See C. We didn't have a handwriting program this year, so we are using it primarily for that purpose and also for additional reading practice. He loves the daily practice and it has also been great for him to work on daily identifying various vowel blends and additional reading and dictation work.

Another thing we try to work on several times a week are a few of the activities from one of our Ivy Kids Kits. Sometimes it's a simple activity like creating a puzzle or a writing activity, and other times we had a chance to play with some fun new art products. Above were three activities we did to go along with our Pezzettino book.
6th Grade – Zachary
View our 6th grade curriculum HERE.

Zachary has absolutely been loving his robotics project from EEME. The most recent one he worked on has really piqued his interest in robotics. We have had so much fun playing with Q the Robot too. :)

A few days ago I shared a picture of Zachary, albeit blurry, but it was one that literally brought tears to my eyes. Two years ago, Zachary was in the same boat as Kaleb when it came to reading, but at the start of his fourth grade year, something literally "clicked" for him.
We had a swim meet this past weekend and Zachary brought along three books with him to read. Not one – THREE. And a flashlight so he could read in the car on the return trip. Diary of a Wimpy Kids may not have been my first choice of reading for him initially, but now that he chooses to read on his own, I'm a huge fan. :) Especially since he read five books from the series over the course of the weekend.

Zachary's planning sheets are doing well keeping him on track (most weeks). He still has a difficult time staying focused throughout the day and tends to be the wanderer in our group. :) Having him write down his daily work and track it himself has been a good stretch in independence for him. Overall he is staying on target with his subjects (and may be ahead in one, but please don't tell him that quite yet!).

Every now and then the boys take a break together to work on LEGOs or Little Bits together. In the above they were creating a soccer ball kicking machine.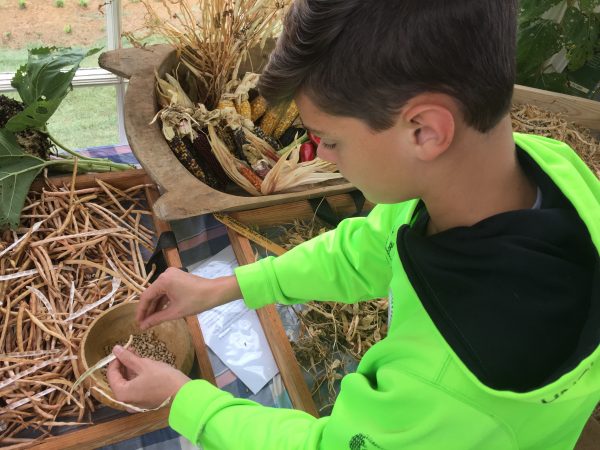 Field trips have been something we've really focused on this fall too. All of them have focused around our US history studies, including a trip to Monticello where we toured the gardens and shelled beans together. One of the best parts of our field trips this year has been taking them with another local family. In case field trip are something you push off to the side for another day, you may want to check out my post Your Homeschool Needs a Field Trip.
Another thing Zachary has really been enjoying is his time in Boy Scouts. Rick and I are still trying to wrap our brains around how the badges and various ranks all fall into place, but he has been working hard toward advancing to First Class by taking on added responsibilities with his troop. Unfortunately for me, this means he is even more into fires, knives, and also poison ivy. :) The bulk of his birthday and Christmas presents revolve around items he would like for camping and Scouts – which is a good thing!
8th Grade – McKenna
View our 8th grade homeschool curriculum HERE.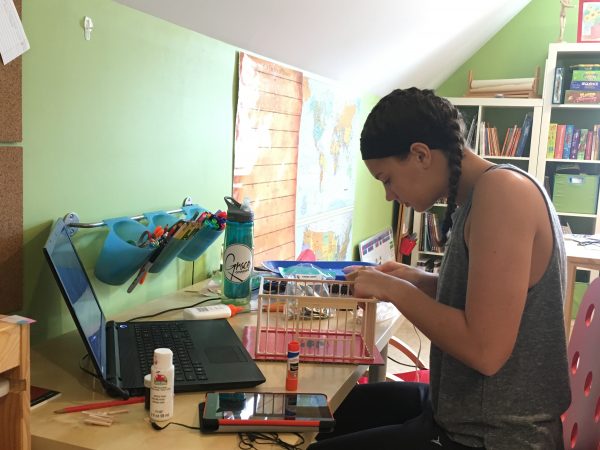 McKenna has finally gotten into a groove with her schedule of classes. The first few weeks were a little bit hectic/crazy and she felt overwhelmed, but she has really embraced her studies and jumped all in. The physical science class has her working on many hands-on projects (above she is building a miniature house that will have wiring). She has also worked on a glider, boat, and battery powered car as well.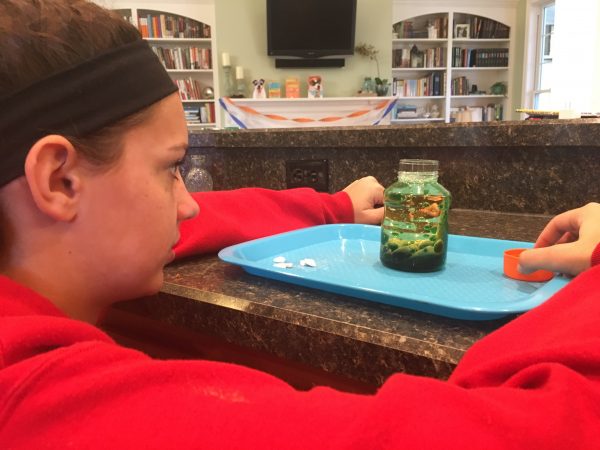 North Star Geography honestly scared the girl a bit at first and she went overboard crazy memorizing every tiny detail on maps. Since then she has been working at a pace that is keeping her on target in her class and she loves the hands-0n aspect of the class as well. In the unit covering the structure of the earth, she created a 'lava lamp' of sorts to learn about the earth's mantle. It honestly makes me happy that she and Laurianna still are able to include so many hands-on learning helps with their curriculum instead of having it be just reading and memorization.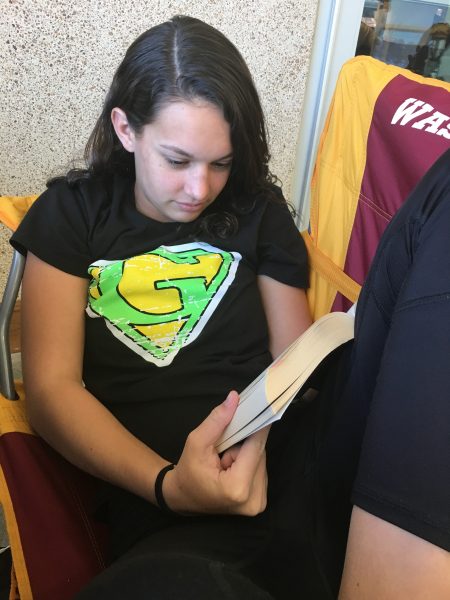 Speaking of reading, McKenna has logged in some major reading already this year and is now fully into reading Jane Eyre. As time consuming as the class is, it has been great to see her digging into literature and writing some solid papers for her literature class.
10th Grade – Laurianna
View our 10th grade homeschool curriculum choices HERE.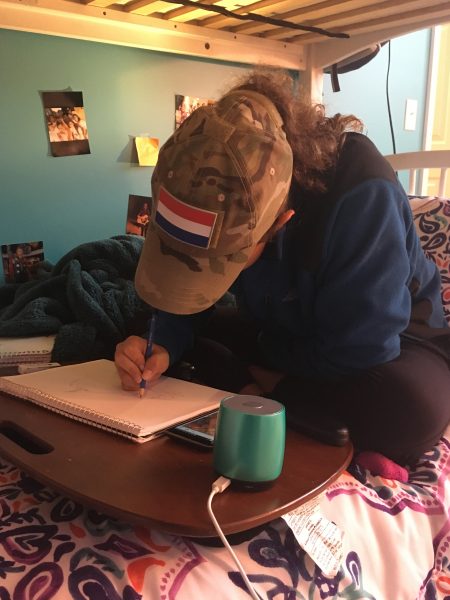 Most days, this is where you will find Laurianna – on her bed, headphones in and working hard on schoolwork. With the boys moving around a lot in the school room, she finds it easier to focus on her work where it's a little quieter.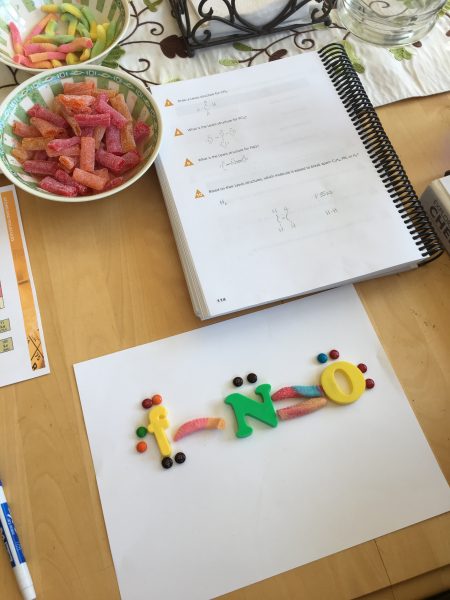 Chemistry might be a rather dull class all by itself, but when you add candy to equation (literally), it can perk it right up. Laurianna is working on a chemistry lab with one of our friends and they had a very candy-filled day to go along with learning various bonds during Apologia Chemistry time.
Granted the above image doesn't quite seem to fit in with anything, but we may have had a little bit of fun using SnapChat filters during a semi-boring video on Benjamin Franklin. Mind you, I rather enjoyed the video, but the kids were starting to lose interest, so we opened up a few filters and brought the laughter in. Seriously you all – sometimes we just need to have a little fun. Colonial times never looked quite so hilarious…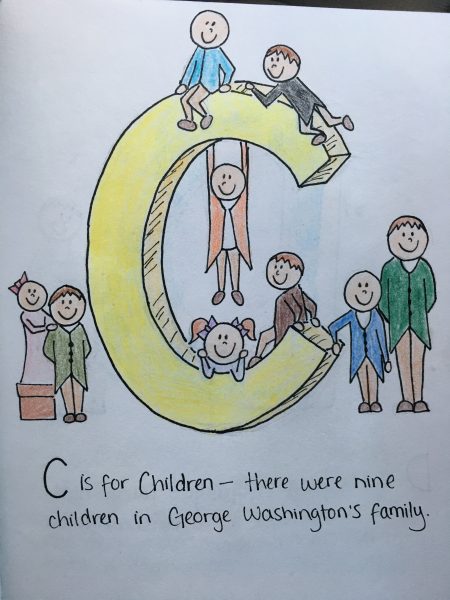 Laurianna's artwork overall has been fun to see from her general art class, but during Exploring America from Notgrass history time she has turned in several different projects that I have loved. She wrote and illustrated a children's book, "George Washington's ABCs" and above is one of the pages from the book. It is seriously adorable and may have earned her some huge points. :)
That's the sum-up from the last nine weeks or so. How is your school time going with your family?
Our Homeschool Curriculum Choices…
Click any of the images below to see our homeschool picks for the current school year. You'll also find links to past year's choices in each post.