It seems as though life has been going in spurts lately. Things have felt like we are in such a tailspin here. While we are dealing with the various things happening in our state because of the COVID-19 virus, we've also been staying in communication with our oldest daughter, Laurianna, who is currently serving with Mercy Ships in Dakar, Senegal.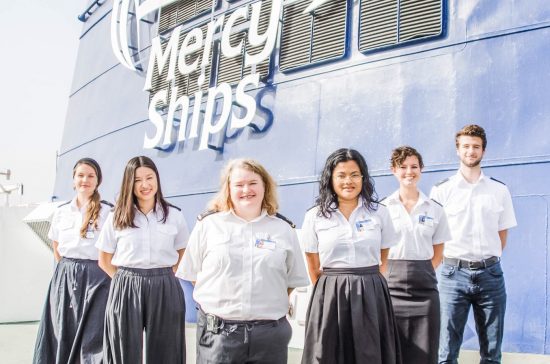 Before I go too far – please know that I am not trying to be vague in some of the things I'm sharing, but we are respecting Mercy Ships as well by not over-sharing information regarding the field service. One GREAT source of information can be found HERE: https://mercyships.org.nz/2020/03/24/latest-news-covid-19-plan/.
We SO APPRECIATE the many emails, messages, and questions we've received from you all about Laurianna – and knowing you all are praying for our girl as well is overwhelming.
Our daughter has been in Senegal since July 2019, but serving with Mercy Ships since May 2019. With the recent outbreak of COVID-19, Mercy Ships made the difficult decision to suspend their field service in Dakar at this time to protect both their patients and the crew.
Although the Africa Mercy is a hospital ship, it is essentially a surgical specialist unit. The vessel is not suited to take care of patients with a highly contagious respiratory disease. – SOURCE

MercyShips.org.nz
As you can well imagine, the crew has been through a range of emotions regarding the suspension of the service, and our girl has struggled as well. We are so grateful to have the ability to speak with her via Facetime and there have been a lot of calls going back/forth along with a flurry of texts over the last several weeks.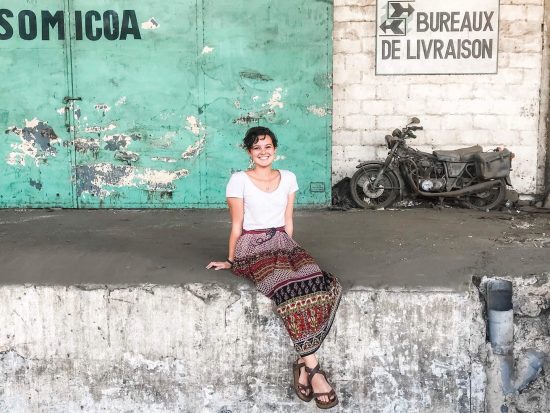 Laurianna made the decision to remain with the crew aboard the Africa Mercy (with the possibility of extending her field service an addition 4-6 months). As parents, I'll be honest and say that it's tough being here and having your child (yes, I know she's 18, but she's still my kiddo!) across the literal ocean with so many unknowns.
There have been a few moments of panic from me, but quite truthfully, we do have an overwhelming peace about her and know that Mercy Ships cares immensely for each of the crew members on board – and everyone on board is healthy. :) (Continued prayers are appreciated for this!!)
Is the Africa Mercy leaving Senegal and where is it going next?

Yes, the Africa Mercy is leaving Senegal two months earlier than planned to begin the ship's yearly maintenance according to maritime regulations. Our aim is to use this advanced maintenance to bring the Africa Mercy back to Africa so that we can continue our mission to bring hope and healing to the forgotten poor once the restrictions ease.
Mercy Ships is also evaluating how, given our operational limitations, the ship can be utilized to assist in the global COVID-19 response. SOURCE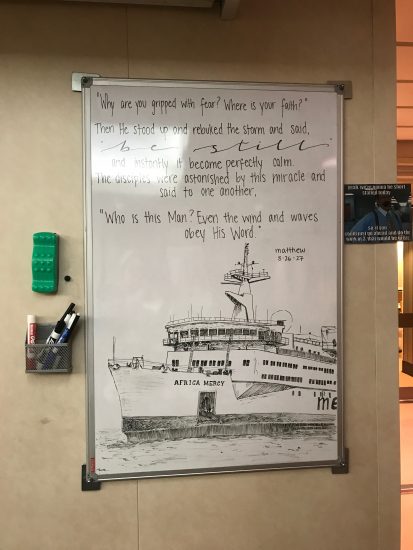 I wanted to share a quick picture with you. Since many of her co-workers on the reception team have gone, the reception team is pulling 12 hour shifts. This past week Laurianna had the night shift and to keep herself occupied she would update the whiteboard in the reception area with something fun – but I love this verse she shared with a drawing of the Africa Mercy:
"Why are you gripped with fear? Where is your faith?" Then he stood up and rebuked the storm and said, "BE STILL," and instantly it became perfectly calm. The disciples were astonished by this miracle and said to one another, "Who is this Man? Even the wind and waves obey His Word."

Matthew 8:26-27
If you haven't already, you are more than welcome to follow along with updates on Laurianna's Mercy Ships Facebook page. Again – we SO APPRECIATE your prayers and love for our girl and her crewmates.