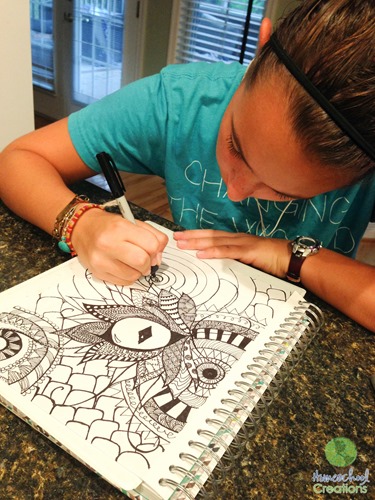 Laurianna loves to doodle and draw. Really, she adores art of any kind. During her free time lately she has been working on drawing with just a sharpie and her sketch pad to make some fun patterned creations.
Call them doodles. Call them Zentangles. Whatever you want to say is fine. It's pretty. It's fun. And it makes her happy.
When I shared the above  picture of her working on one of her latest creations, several people emailed and asked if she would share it as a download – she said YES (and is rather excited that other people like it too!).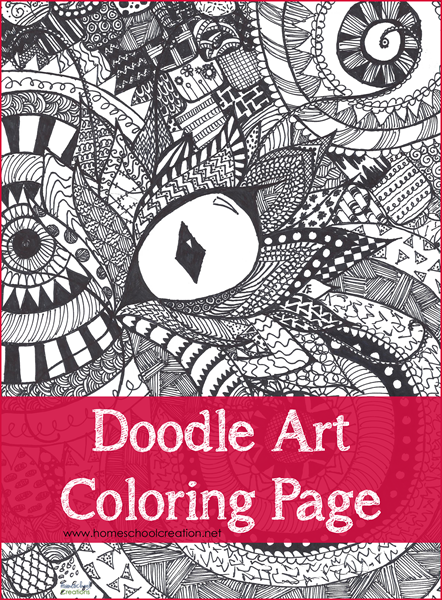 She started off doodling an eye (I'm sure you can see that) and then went from there. I see one thing in the doodle and the others in the house see another – so we're having fun with it. The best part is, we can print it off and each color it however we would like.
If you'd like to download a copy to color for your kids (or yourself – I promise, I won't tell because I have one for myself), just click below. And if you wouldn't mind sharing on Pinterest – she'd love that too!
Thanks for downloading and sharing!