The following post is a guest post from my daughter Laurianna. One of her writing assignments this year was to explain a process,  so her mother is taking full advantage and having her turn it into a blog post for extra credit. These paper stars have been showing up in one form or another over the last few months, so she is glad to have an excuse to make more!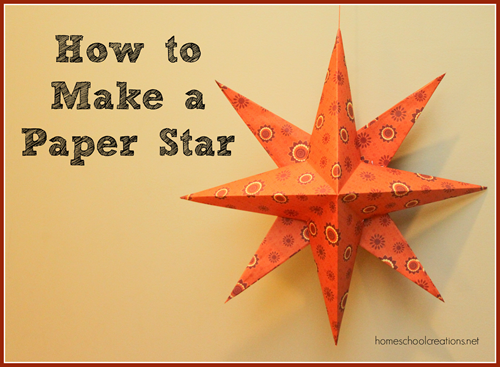 Paper stars are a simple craft activity that will add color to a room. It is also a great way to keep kids busy and use up any extra scrapbook paper you may have on hand.
Supplies for a Paper Star Craft:
The following supplies will be needed for each star that is made. To make a smaller size, adjust the paper size accordingly, keeping the paper size square.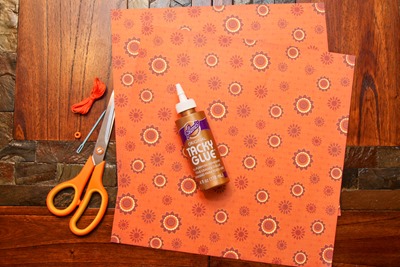 How to Make a Paper Star
Pick out two pieces of 12" x 12" patterned paper, and set one aside. Fold the first piece horizontally with the patterned side facing in, both ways (see picture 1) and then unfold. Next fold the paper diagonally with the patterned side facing out and crease in both directions (see picture 2).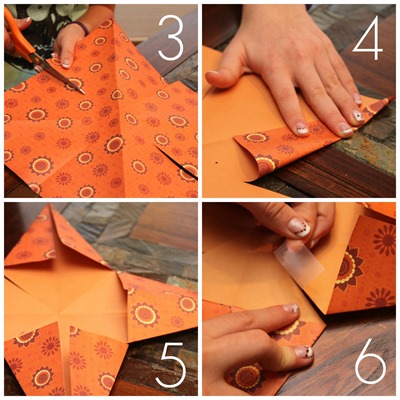 Cut the paper about 2.5" toward the center of the paper, following the horizontal creases (see picture 3). Then fold the corners into the diagonal creases (picture 4), making the edges touch. Repeat on all points until the paper resembles picture 5. If you accidentally cut too far toward the center, use scotch tape to fix it (see picture 6).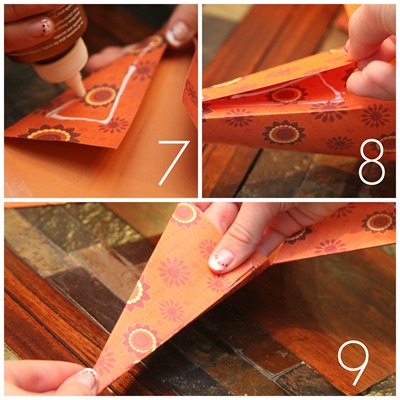 Apply the tacky glue in a triangular shape on the right flap of each point (picture 7). Overlap the left side onto the right side with the glue (picture 8)and hold together for about 30 seconds to allow the glue to set (picture 9). Grab the other sheet of 12" x 12" paper and repeat the above steps to make a second half star.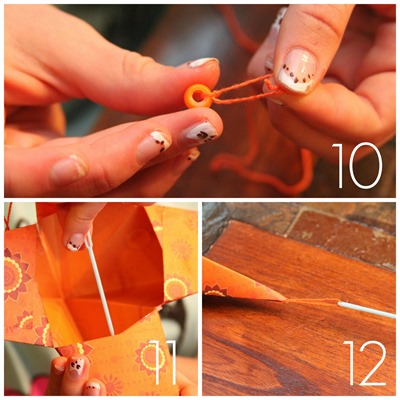 In order to hang the star, tie the piece of string to a small pony bead (picture 10). Thread the opposite end of the string through the yarn needle (picture11) and push the needle through one of the points on the star (picture 12).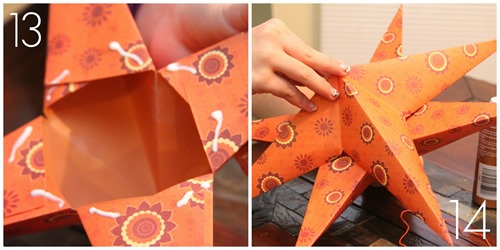 The star is almost complete! Apply the tacky glue to the bottom corners of one half of the star (picture 13). Lay the other half of the star on top so the points alternate, and press firmly to allow the glue to set. Hang and enjoy your beautiful paper star!  
Disclaimer :: As a mom I am 100% milking this writing assignment for all it is worth. Some of the WriteShop Basic assignment was altered to make it a better fit as a blog post, but extra credit was given since it technically meant Laurianna had to rewrite parts of it. All enjoyment for working on crafts as part of a writing assignment is purely coincidental and results may vary in your home – grins.