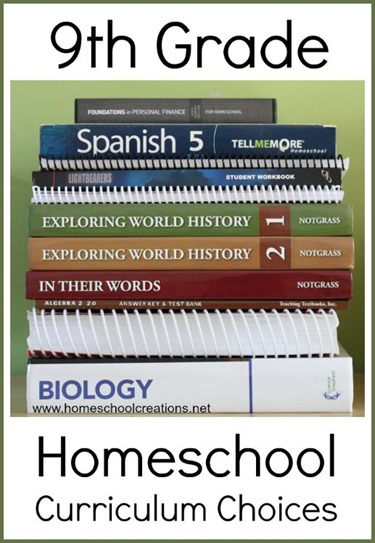 Each year I usually share our curriculum choices as a big lump, but we're moving into much more self-guided learning territory with our oldest and it makes more sense to my brain to share our overall plan one grade level at a time.
Laurianna is our independent and studious learner who is still putting the finishing touches on figuring out how to schedule things. She is 14 and officially going into the 9th grade, and last year she finished 6 high school credits during her 8th grade year.
9th Grade Curriculum Choices
Credits to earn: 7.5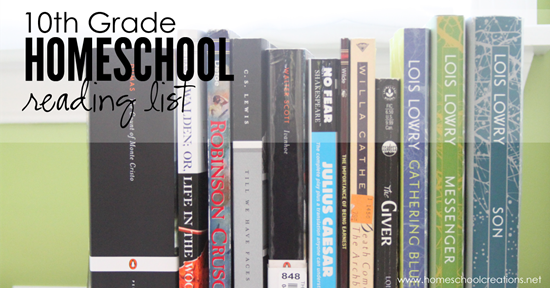 The Joys of Independent Learning
Last year we let Laurianna put together her own routine and that worked out for the most part, although she had a tendency to put a few of her least favorite subjects on the backburner, resulting with her being in a bit of a pinch toward the end of the year because those subjects were piling up. This year she and I will be sitting down together to figure out a schedule that works better for her, especially since much of her work will be done independently, with a few group co-op classes that meet once a week.
Hint: my idea of how things should be scheduled may be a little different than hers, and since this is a life skill, we think it's important to master this now.
Co-op Learning
We have a small group of high schoolers that will be meeting weekly to work on literature, personal finance, and apologetics. Laurianna will also be getting together with one friend to do the lab part of biology (because really, dissecting a fetal pig will be much better if you have a friend to commiserate with. And the other mom is helping with that, so I am much obliged in that regard.).
Curriculum in Year's Past
In case you are interested in seeing the curriculum that brought us to this point, here's a peek at what we've used with Laurianna the past few years: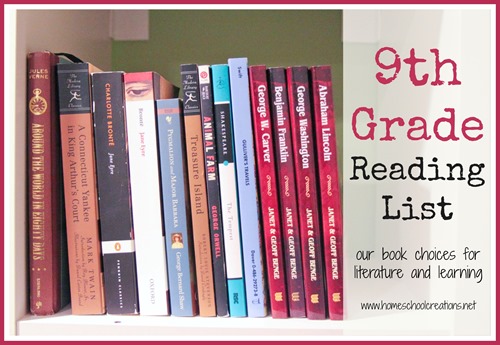 Does High School Have You Scared?
If homeschooling high school is worrying you, don't miss the free middle and high school planning printables and map out your middle and high school years!
If you are new to homeschooling and aren't sure where to begin in choosing homeschool curriculum, please don't let this post overwhelm you! Here are a few posts that you might find helpful as you discover what is best for your family. Be sure to check out the entire Homeschool Basics series for answers to more frequently asked homeschool questions.
See What the Other Kids Are Up To…
Take a peek at our 7th grade, 5th grade, and 3rd grade curriculum choices for the year as well! Click on one of the images above to look over their curriculum piles.