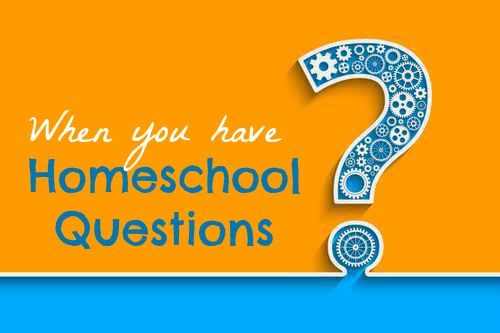 If you are a new, or even seasoned homeschool parent, there are inevitably questions that plague go through your mind. I'll admit there have been some nights I've lost sleep while turning over answers in my head.
Am I doing enough with my children?

What do my kids need to know?

I have little ones too – how am I supposed to balance all of it?

Where in the world do I get started?

Do I have to schedule – and how to I figure out where to begin?

Are we expected to eat AND keep up with school?

What am I going to do with this high schooler?

Can I even do this?

(and the list goes on and on…right?)
Homeschooling can be overwhelming. You don't even have to be a first year homeschooler to realize that! But do you know what is wonderful? There are so many resources and supports available to help us navigate the years and endless questions.
The Omnibus
Once a year, the iHomeschoolNetwork shares the Homeschool Omnibus as a one week special – and THIS week, from August 3rd through the 9th, is your week to take advantage of the savings and resources for just $25. Inside you will find some very helpful resources, no matter what stage of homeschooling you are in. Below I've highlighted over $80 of homeschool helps to consider.
Homeschooling 101

Instead of just one, there are THREE ebooks (from Confessions of a Homeschooler, Weird Unsocialized Homeschoolers, Mrs. Hutchinson, and Misty Bailey). Each of these ladies offers a unique perspective and insight on various homeschool questions, and these books are a great place to start for answers! All are included in the Omnibus.

Creating a Schedule that Works

Have questions on how to figure out a day-to-day schedule? This ebook from Marlene Griffith with printable worksheets will help you break your day down into bite-sized pieces and create a working schedule. ($5.00)

The planner I personally use is also included, and includes month at a glance sheets, weekly planning pages, room for meal planning, and scheduling life in general! The planning calendar runs from July 2015 through December 2016. ($3.99)

Planning Tools for Busy Moms

It really is possible to have a peaceful and balanced life (I promise). Mary Jo Tate has some great tips in her ebook From Frazzled to Focused along with customizalbe planning forms to help you figure out your priorities and what to take action on in your life. ($3.99)

What Your Child Needs to Know When

One of the biggest questions we ask as homeschool parents is "Am I doing enough? This book answer this question and even includes academic evaluations along with checklists for grades K-8. ($24.95)

Planning Your Homeschool Day

If you need a homeschool planner, the Weekly Homeschool Planner is one you can use year after year. It is an editable and reusable pdf file that you can save to your desktop, add in your lesson plans, and either view it on your desktop or print off if you need a physical copy. ($20.00)
The above resources are valued at over $80, but this week each one of them is included in the Omnibus for just $25. (I may have mentioned that a few times prior).  While I've only highlighted a few of the ones I know would be helpful in answering some of the questions I've had over the years, I would encourage you to read on!
Why Should You Consider the Omnibus?

One thing I am most excited about with the Omnibus is the resource list available for parents of tweens and teens. We have a daughter that is officially now in the high school years, and there are many things that can be overwhelming! This year's Omnibus has mp3's and ebooks dedicated to teaching during those years – and I can always use encouragement in this area!
Take a peek through the Omnibus pdf catalog for all of the items included in this year's sale. As a quick summary of what is included:
124 total resources: 47 MP3s and 77 ebooks from 100 speakers/authors
resources from preschool through high school
total value is $754
cost is $25 (with $9 DVD add-on)
cost is just 3% of the value
BONUS OFFERS!!!
PDFs also come in Kindle/mobi format (where appropriate)
sale runs from August 3-9, 2015, specifically 12:01 AM Eastern Time, August 3 to 11:59 PM Pacific Time August 9.
Omnibus Dates to Remember

Note: The Omnibus is a DIGITAL product. Above you can view a timeline with all relevant dates and information for this year's Omnibus. The sale will end at 11:59pm on Sunday, August 9th. Discounts and freebies expire September 1st and all downloads must be completed by September 4th.