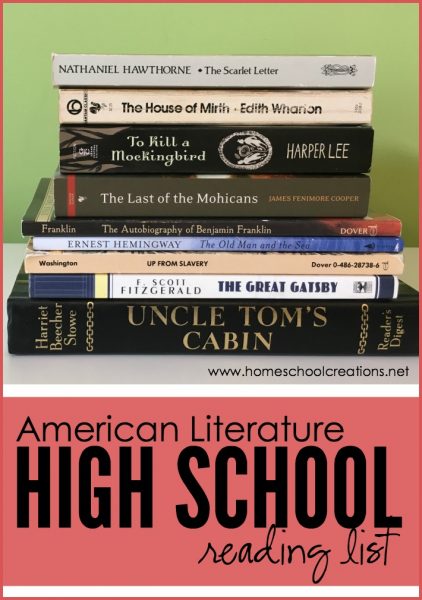 Our American Literature reading list was compiled from two sources: our history program Exploring America from Notgrass and also American Lit program from Excellence in Literature. The last two years we have used the literature guides from Excellence in Literature and love the format of the program, but we also wanted to intertwine some of the recommended novels from the Notgrass history list. Let's face it – there are so many wonderful books that tie into American culture and history, so there are many to choose. Overall the class will provide Laurianna with 1 high school credit.
The typical pace is for reading (to stay on top of things) will be one book per month, which honestly will not be too difficult for her to work through. We are also adding a few books by C.S. Lewis to her pile and trying to squeeze in more 'downtime' reading, to balance out her workload.
Our American Literature High School Reading List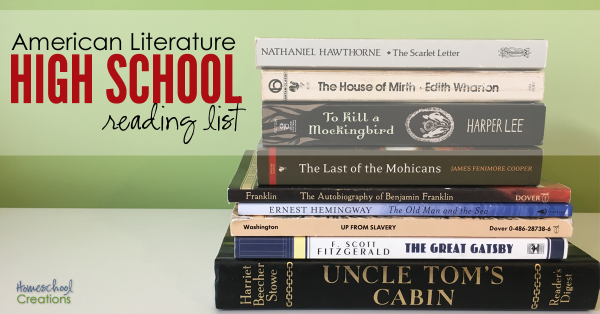 For each of the above books, Laurianna will have a variety of papers to write (at least three per book). Papers and essays vary from author profiles (learning about the life of the author), approach papers (quick summary, discussion questions, and character profiles), and some lovely essays based on questions from both the American Lit program from Excellence in Literature and ones I have pulled together for the books we added in to our list. The books with an asterisk next to them are ones included in the EIL program, while the other three books tie in with the historical period we are studying in American History.

Several of the above books also have a movie to go along, so we are planning a monthly movie time together to compare the book with the movie version. In past years this has proven to be rather…interesting and prompted some great discussions with the kids as well. There are also a few we won't be watching movies for, but plan to find a movie or documentary set in a similar time period.
The "Just for Fun" Additions
Much of Laurianna's spare time will be taken up with her school reading and other fun hobbies, but we did want to add in a few books to read together – which we've already finished and loved! She does love to read though, so hopefully we'll add a few more fun books in as the catch her attention.

This list also doesn't include any of the family read-alouds or audio books we will be reading together. Overall not a huge list for the year, but several of the books are fairly hefty and will involve a lot of essay writing and discussion, so definitely enough to keep her busy for the year!
Homeschool Reading Lists for our Other Children
Check out our reading choices for this and past years by clicking on the links below. Stay tuned for our 4th, 6th, and 8th grade reading choices!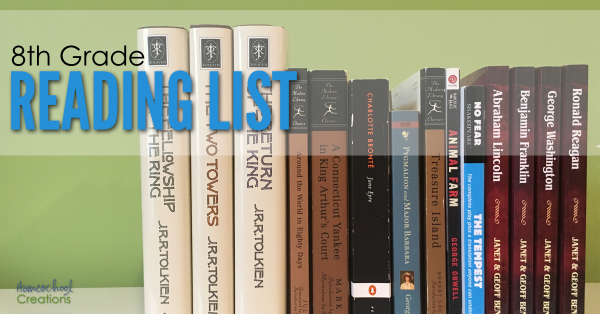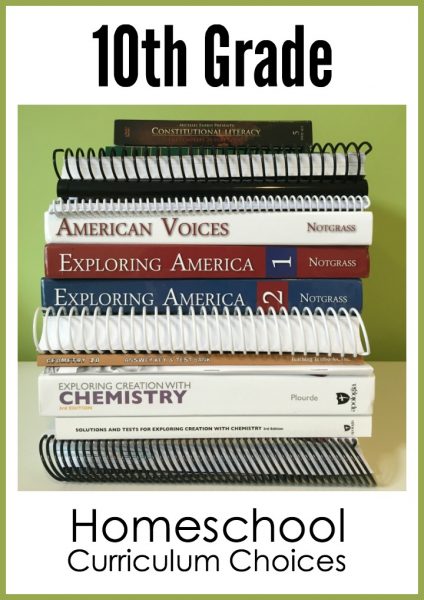 See all of our curriculum choices for this school year in our 10th Grade Homeschool Curriculum Choices post. It includes our lit program and several other wonderful programs we are loving!
What books are in your kid's reading stack for this year?