Are you swimming in a sea of homeschool curriculum catalogs?
Having problems deciding which curriculum is best for your child?
Let us help!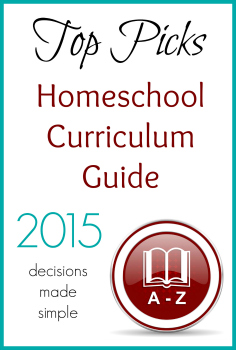 Welcome to the Top Picks 2015 Homeschool Curriculum Guide: Decisions Made Simple. 
Look around the different categories below, visit some companies that may be new to you, and ask questions too! Homeschool curriculum choices can be overwhelming (nevermind exhausting!). You may find something new to you that would be a great fit for the upcoming year!
Click on the subject headings below and get started!