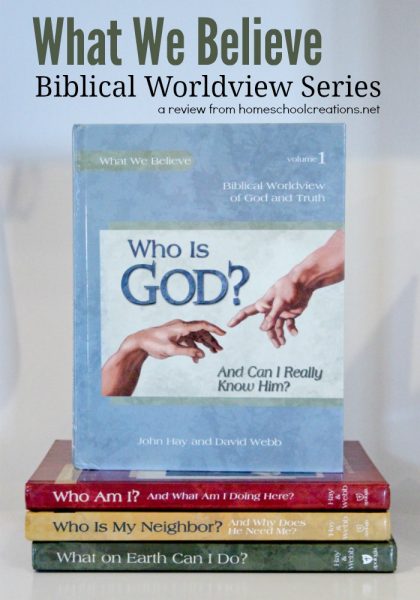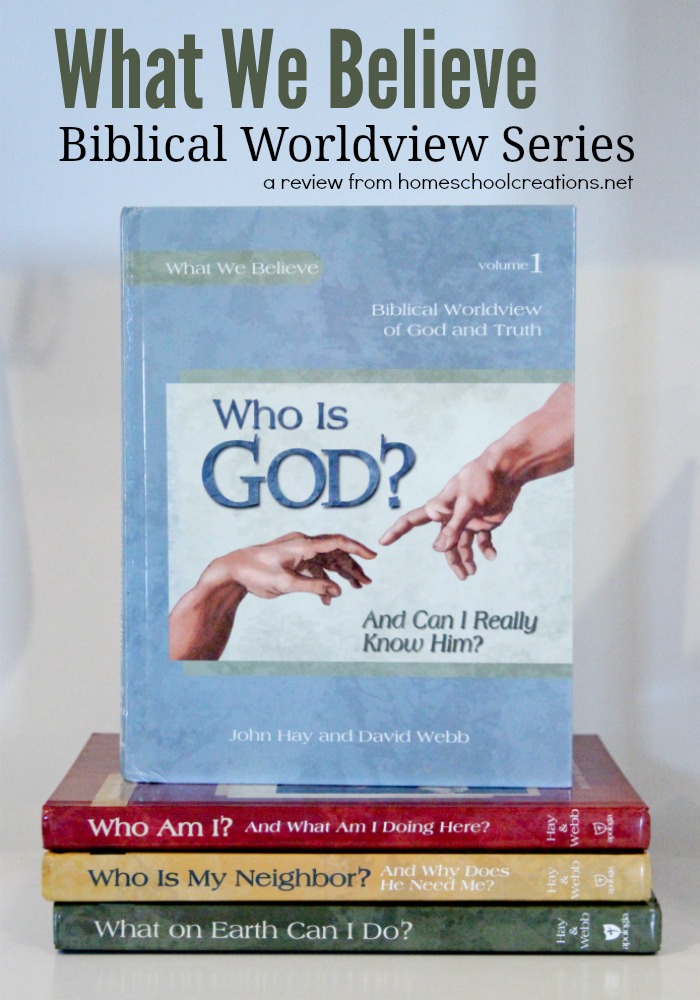 One of the things that we want for each of our kids is to have a strong foundation and understanding of the Christian faith. Several years ago we were introduced to Apologia's What We Believe series, and it was a perfect fit for our girls then and has been a great fit for Zachary this year as well, prompting some great talks along the way. The curriculum has quickly become a favorite and earned a permanent spot on our homeschool shelves.
Biblical Worldview Curriculum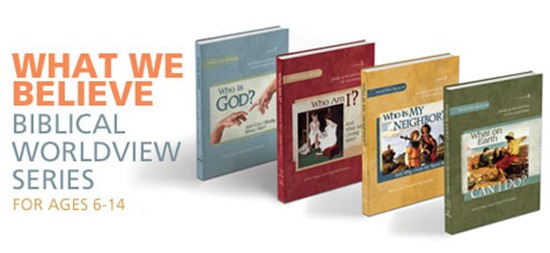 There are four volumes in this worldview series, each one covering a different topic.
Each of the books in the series has a hardcover textbook, notebooking journal (or junior version), coloring book, and an audio CD available and can be purchased individually. The textbook is non-consumable, so you only need to purchase additional notebooking journals for the next child to use the book (samples of the books are available from the Apologia website).
The hardcover textbooks – they are STURDY. In the video below you can see ours, and it's been through three of our kids and another family also borrowed it one year when we weren't using it.
How We've Used the Series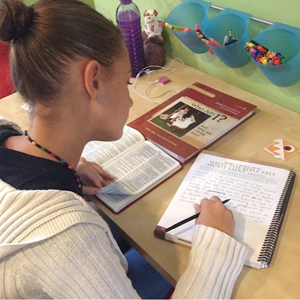 The books in the What We Believe series are written in a style that our kids enjoy. Each includes fun stories, go-along activities, and notebooking pages to work on with each lesson. Because the books are written at a fifth to sixth grade level, we waited until our kids were in the fifth grade so they could work more independently on each level.
We have chosen to work through three lessons each week using the notebooking journal. When we have our weekly meeting, we review the lessons and talk about the topics covered over the past week. In addition to the main text, we also work through the go-along notebooking journal and complete the questions and activities. The journals are something that I am holding on to, because I love re-reading the kids thoughts and answers and seeing their hearts (just makes me smile).
The main textbook does have a lesson plan guide in it, so if you have a kiddo like ours that isn't keen on writing, you may want to skip the journal. This past year we still used the journal as a guide for Zachary and he did "complete" the assignments, but typically it was verbally with me during his 1:1 time.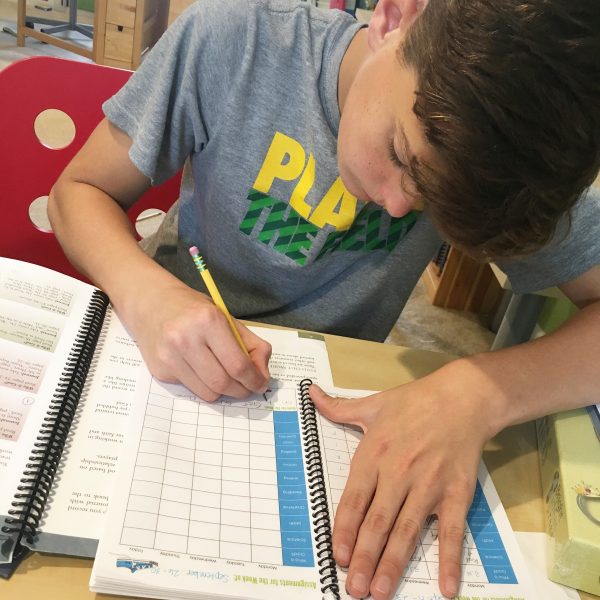 Although the books are recommended for ages 6 to 14, we personally like the 5th to 7th grade range for starting the series (if working independently). For our girls that meant that they took more time to answer the questions (rather than coming up with simple answers) and really 'dig in' to the study – which is exactly what we want! As Zachary has gone through the series, he and I discuss thing without as much writing on his part (since he isn't as keen on writing by hand).
Here's a little look into the first book in the series.
There are junior journaling notebooks for younger children as well if you choose to work through the series as a family and have children younger than 5th grade. This would be a great family Bible study and one that you could revisit and 'cycle' through since there are four books in the series.
What I Love About the Series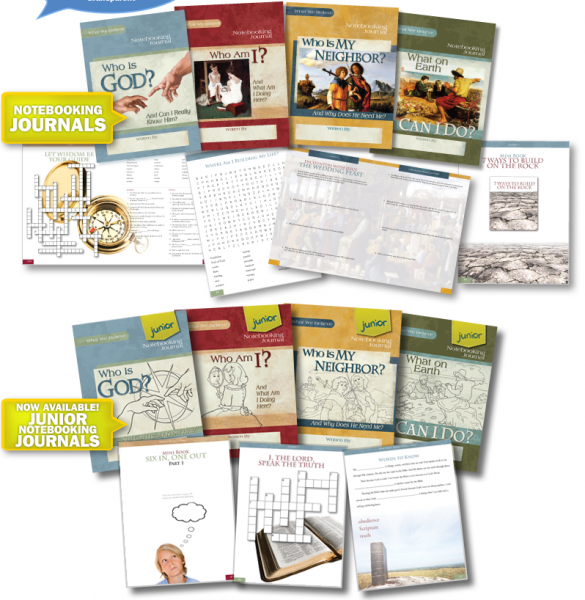 The books in this series are so much more than a quick read – they delve deep into topics and will grow with our kids. The topics are things that we WANT our kids to be learning about – things like serving others, and at times I honestly struggle with how to adequately teach our kids these topics. There are other times when the kids hear something I've been saying for a long time, but from another perspective, and it "clicks" with them.
This series provides a biblical wordview – or perspective – and provides parents with a framework to teach their children in a conversational style. Whether you read the books outloud or get together a few times a week to discuss the topics, your kids will learn and explore topics in depth with you.
The journals are full-color and a fabulous hands-on tool. I mentioned that some of our children loved them and for others we've used them as a guide. Either way they are a great resource as well. For families that use the notebooking approach, these will be a perfect fit!
Find Out More
Visit Apologia.com to learn more about the What We Believe series. Recommended ages for the series are 6 to 14 (younger ages may require more adult assistance).
Be sure to visit Apologia's Serving Others Pinterest board as well for go-along ideas.