We received this product at no cost in exchange for our honest review. All opinions expressed are solely mine.
Our family has loved the music of Seeds Family Worship for years. Over six years to be exact. Their songs have been played throughout our house repeatedly, we have shared albums with friends, and often theirs are the songs that come to my mind in the middle of the night when I wake up and feel overwhelmed.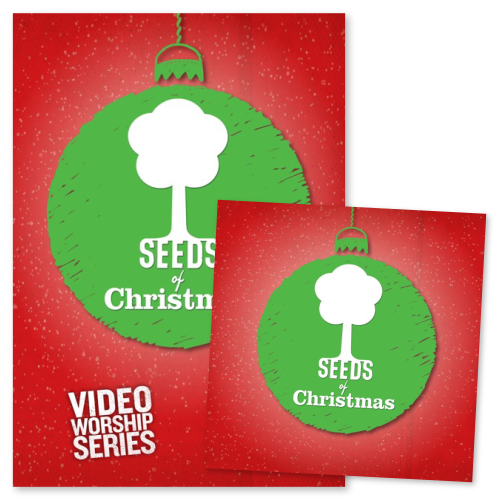 Seeds has always done an amazing job putting Scripture to contemporary music and making it applicable in so many new ways. Just in time for Christmas, they have released Seeds of Christmas and you all will love this newest addition.
The last bit, I've been listening to the songs – yes, I know, Christmas music – but I am justifying it by the fact each song is a Bible verse. No sleigh bells – only a focus on the following six verses that lead up to the birth of Christ and reason for His arrival:
To Us a Child is Born – Isaiah 9:6, John 3:16
To the Ends of the Earth – Micah 5:2-5
Call His Name Immanuel – Isaiah 7:14
Mary's Song of Praise – Luke 1:46-50
God With Us – Matthew 1:18-24
Joy – Luke 2:8-14
Mary's Song of Praise (Luke 1:46-50) is probably my favorite…
And Mary said, "My soul magnifies the Lord, and my spirit rejoices in God my Savior, for He has looked on the humble estate of His servant. For behold, from now on all generations will call me blessed; for He who is mighty has done great things for me, and holy is His name. And His mercy is for those who fear Him from generation to generation."
Here is a preview of the songs on Seeds of Christmas…
Seeds of Christmas is available for

purchase HERE

.
Resources for Seeds of Christmas
If your church or children's ministry would like to participate in the Christmas music fun, Seeds has videos, performance tracks, video performance tracks, sheet music, chord chards, and Bible memory cards to go along with the new album.
Win a Seeds of Christmas CD/DVD Combo (2 Winners)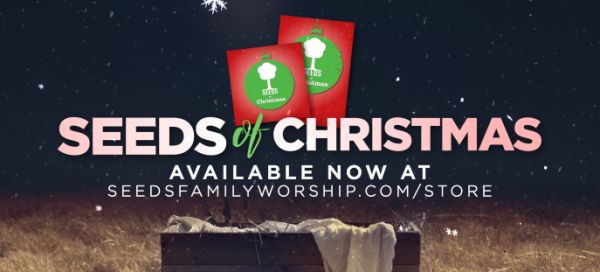 Seeds is giving aways TWO of the CD/DVD Christmas combos to my readers (either a physical or download pack). All you need to do is follow the directions in the Rafflecopter widget below.
The nitty-gritty: Giveaway is open to those age 18 or older in order. Those without a US mailing address are eligible for the download version, so everyone can enter! The giveaway starts Thursday, October 27th and ends Wednesday, November 2nd at 11:59pm. Multiple means of entry are provided. Winner will be chosen at random using the Rafflecopter widget. The winner will be notified by email and have 72 hours to respond, or another winner will be chosen.