Aside from the general craziness of life, school itself seemed almost EASY this week. Either we're getting into a groove much more quickly or I'm missing a huge chunk of something. (Let's just hope it's not the latter.)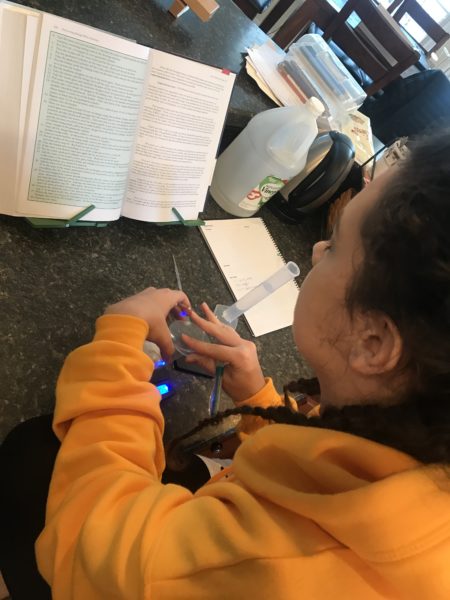 McKenna now has a set work schedule and she is blocking her days to work on subjects and get her schoolwork done, which is a huge relief to both of us. Initially she was getting a little stressed out (admittedly, her shifts were longer and now her job has adjusted their open/close hours which helps out a lot).
She and I had a chance to work on her Chemistry labs as well. We've had to make some adjustments to the days we go over things together, but we're getting it all worked out.
I'll be sharing a mid-year update on her 10th grade year next week – so stay tuned for that!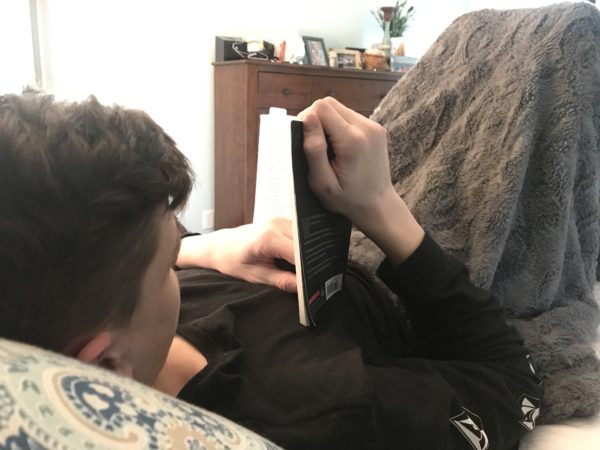 One thing that has been so great to see is Zachary jumping into reading and WANTING to read. I will admit that we are rewarding him with some Fortnite time, BUT he spent most of his Sunday afternoon reading next to me.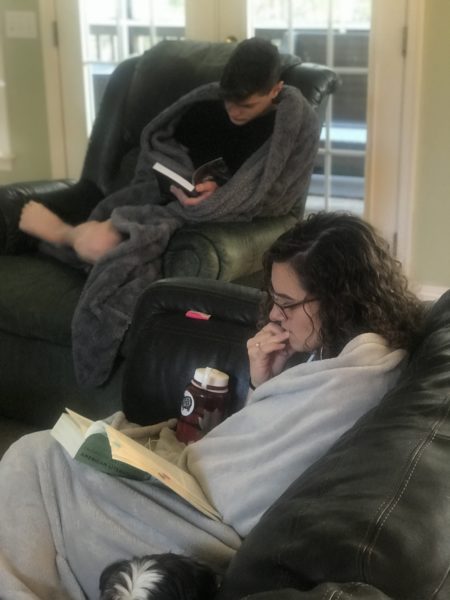 Tuesday we had Laurianna home with us most of the day (have I mentioned how nice it is to have her HOME this semester?). While we are still waiting to hear from Mercy Ships on what may happen this summer, we will soak up the time we do have with her.
Zachary absolutely loves the Harry Potter series and has decided they are his favorite books – so he picked up another one and asked if he could read it, after finishing one on Sunday. Yes, please! There are one or two other books I would love to have him read this year, but for now we are going to run with his choice. Plenty of time before the school year ends.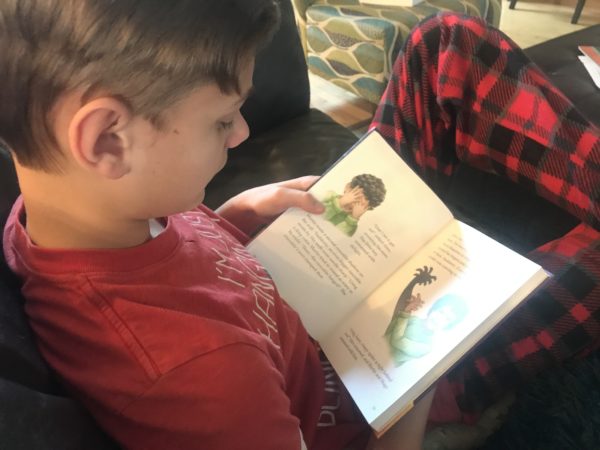 Last week we started working through All About Reading Level 4 with the hopes of boosting Kaleb's confidence in his reading. There are definitely some areas he can use improvement, but even starting the program again last week and testing what he was doing well, was a huge encouragement to him. Since then he hasn't been hesitant to work on a lesson daily in addition to his general reading.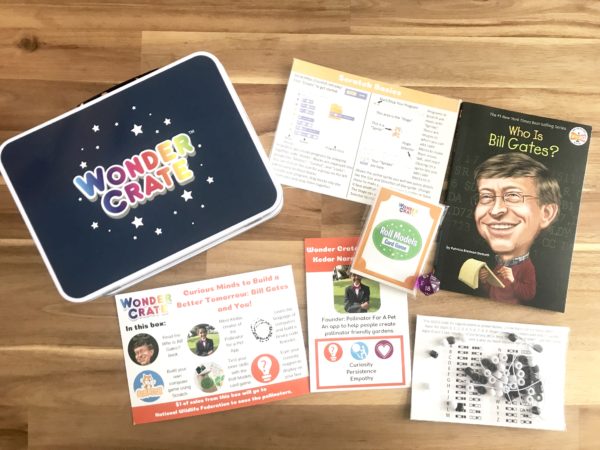 In addition to All About Reading, he is reading Who Is Bill Gates, a book that goes along with a subscription box called Wonder Crate (we'll be sharing more about this!). Next week we are planning to learn more about coding and scratch – he is really looking forward to it.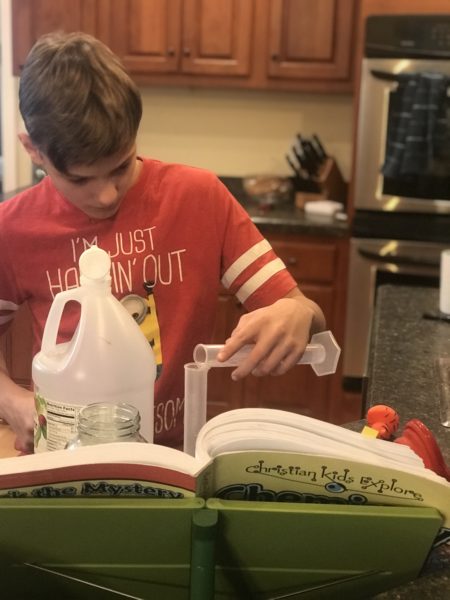 As I'm going through the pictures from this week (all taken different days, mind you), I'm noticing a common thread – Kaleb is wearing the SAME SHIRT every day. I do promise the boy has showered, but apparently he likes his pajamas and puts them right back on.
Kaleb is learning about chemical reactions in Christian Kids Explore Chemistry. I am so glad we are using the program (we used it previously with Zachary), but he really enjoys the lesson topics and hands-on activities that each lesson provides.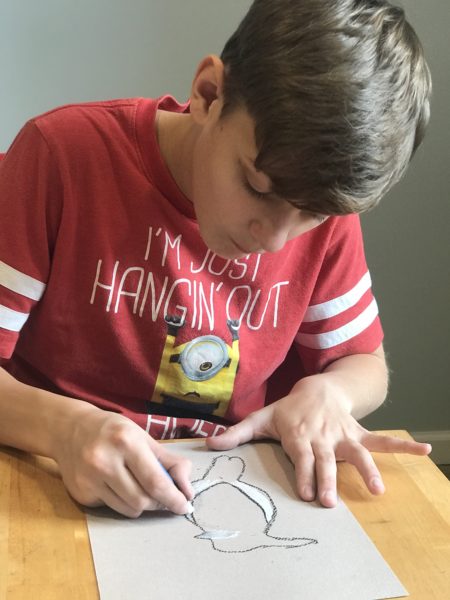 One thing we FINALLY got around to doing was a chalk pastel art project. We were only able to get about a third of the way through it and will finish it soon (our walls need a little decorating), but chalk pastels are so forgiving and enjoyable to work with. :) And they may be a little relaxing for the mom too!
That's it for our week – how are you all doing?