We took a vacation the third week of school. That is the beauty of homeschooling, my friends. We can plan to do whatever we want, whenever we want. With Labor Day and my hubby having a vacation day, school would have been a bust anyway, so we had planned on camping. Unfortunately, it turned out to be one of the hottest weekends this summer, so camping was scratched and we found an indoor activity to keep us (slightly) cool, and technically we could count it as PE for the week.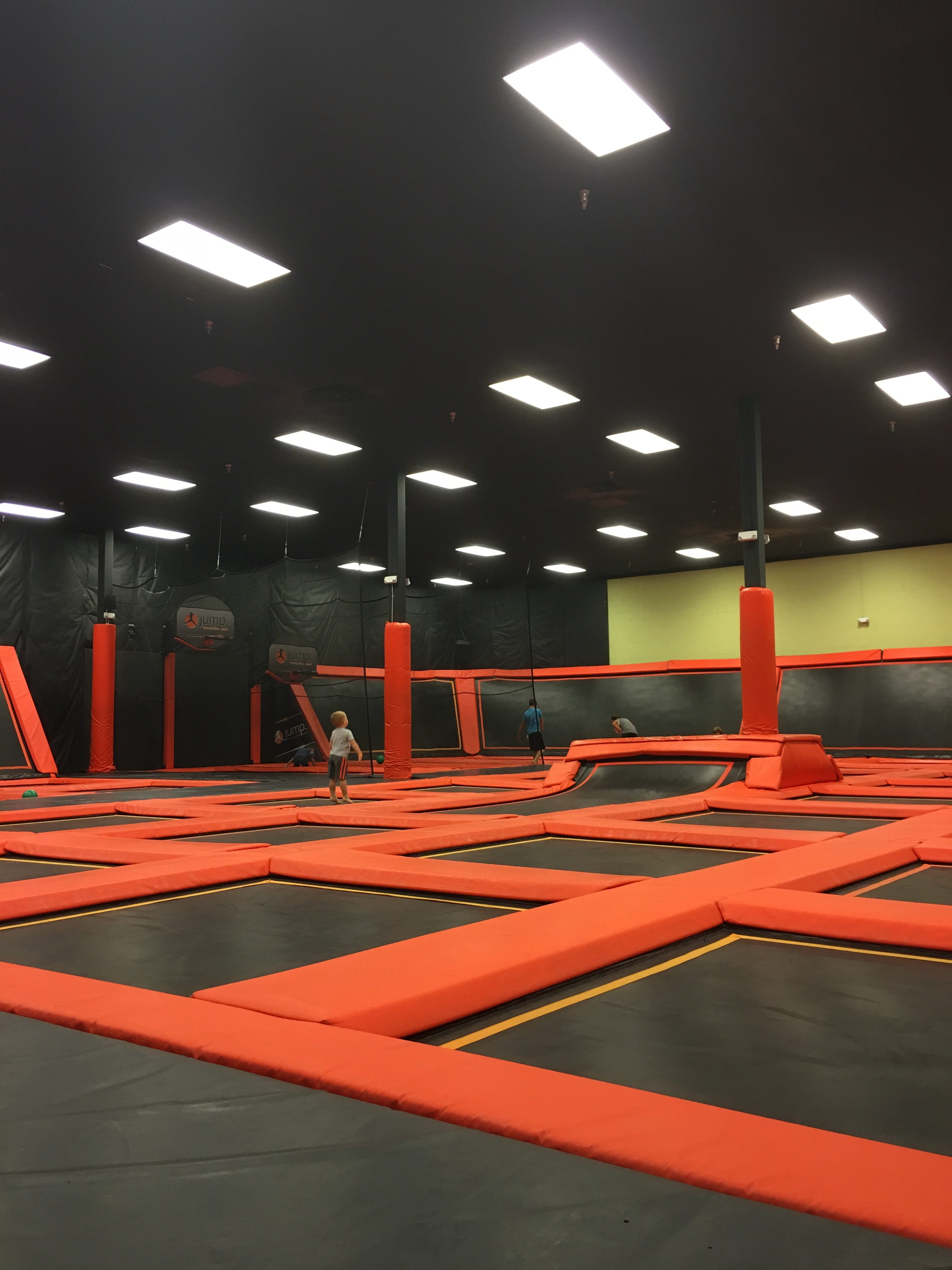 Incidentally, if you are wondering when the best time is to hit an indoor trampoline park, the answer would be a Friday morning before noon. Another tip, if you have birthed at least child, you may want to consider purchasing a ticket for the shortest jump time possible, unless you have taken stock in adult diapers. You're welcome (and so the truth). You just remind your children it is all their fault.
Very last minute, we decided to have the kids participate in swim team again this year. Our local team has new coaches and a new practice schedule, so we waited while trying to figure out how we were going to balance life and practice with four kids, and not lose our sanity in the process. We're one week down and so far so good – but we'll have to see how it is going in a few months. :)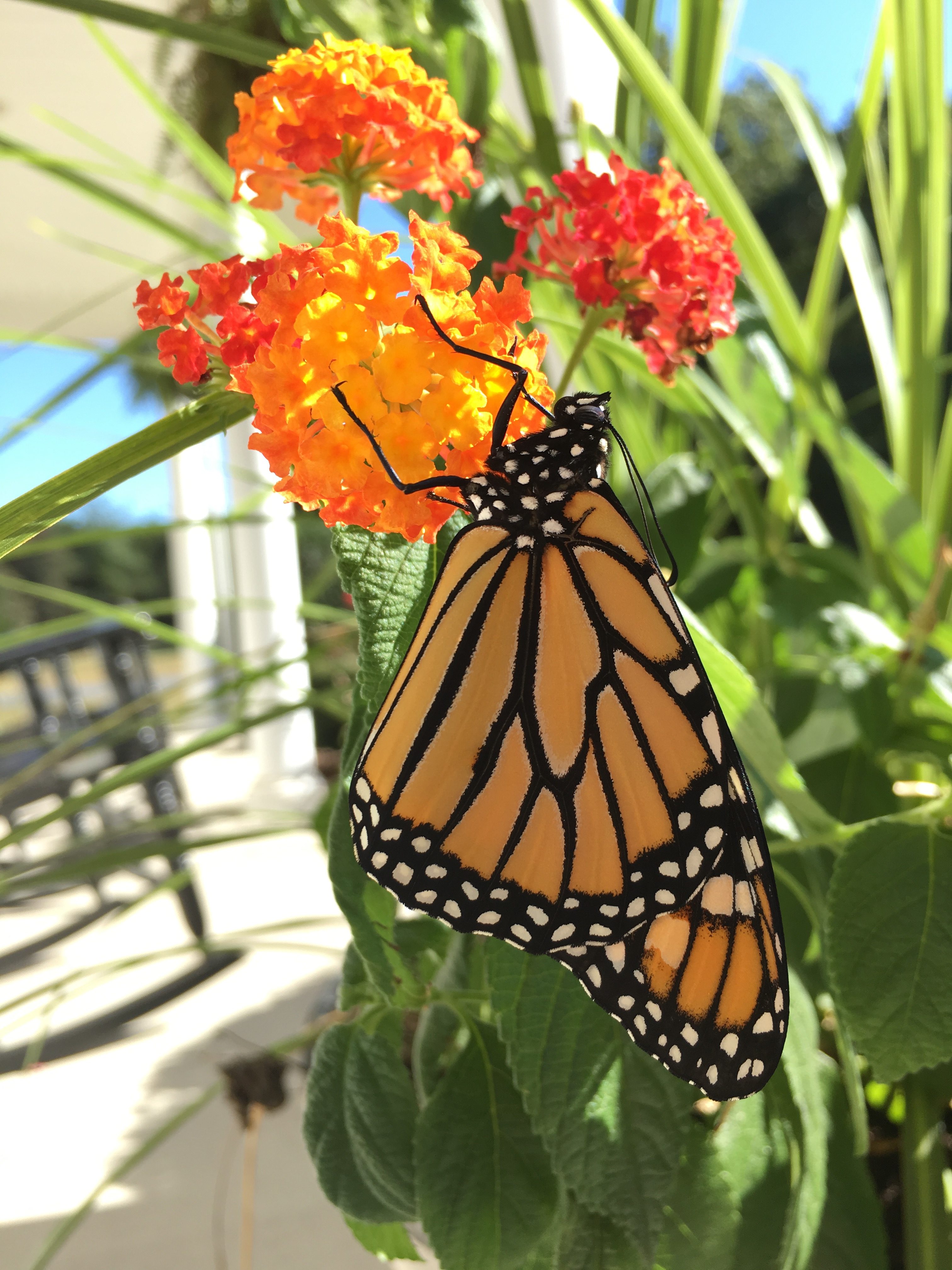 Butterflies are emerging from their chrysalis and those are moments we simply sit and stare. It just never gets old. Ever since I've was teaching preschool over 18 years ago, it has completely fascinated me, and now our kids too. This year we didn't get to see the process itself, but did see something interesting. Aphids were all over one batch of milkweed we brought home and after one butterfly had gone into it's chrysalis, the aphids were all over the thing. We were worried about it for a bit because we didn't know what they might do. Yesterday when we looked at it, all of the spots where the aphids had been were little tiny golden dots – it was the most amazing and pretty thing to do – a gold polka-dotted chrysalis (and sadly we didn't get a picture of it).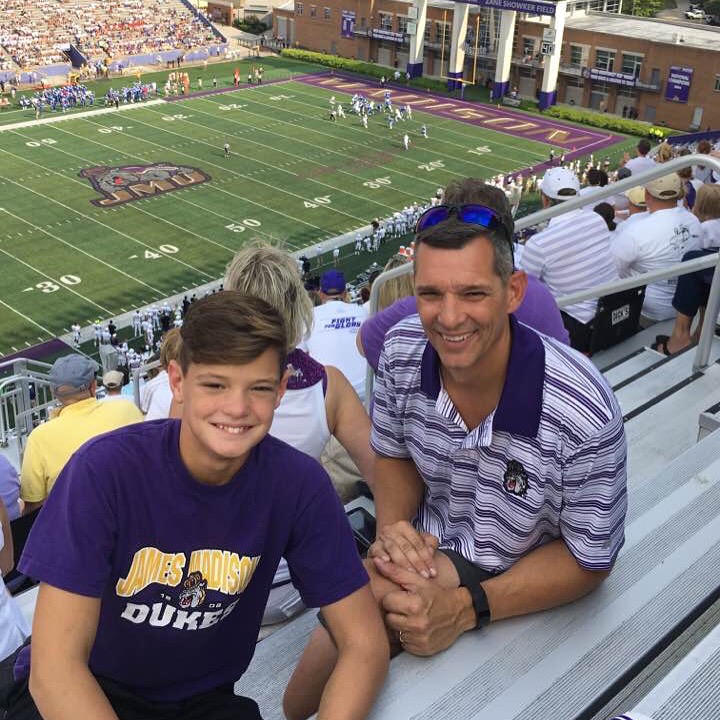 While there aren't a TON of things to share that we've been doing during our school time, one of the more monumental moments came when my husband took Zachary away for his Passport to Purity weekend. Our initial plans for the weekend didn't work out, so the two of them found a hotel, Rick planned a surprise football game trip, and the two had a great time away together. Rather than picking out the same gift as his sisters (because a tea cup just doesn't do it for the boy), Rick and Zachary found him a great knife for him to have in the years to come, especially handy during his time with Scouts. If you'd like to read more about our weekend away with the girls, you can read more here. This is the only picture I have of their weekend – grins. :)
In the meantime, we've been plugging away at school, adding in a new subject each week now that the kids are getting more into the routine of things, and overall it's going really well. Most days. There are still major moments of drama (I will not name any names) and frustration, but there are also many moments of success that completely fly in the face of all the frustration (and those are worth their weight in gold, my friends).
Reading for Kaleb is plugging along. We have picked up some various readers for him to read every other day and he is really doing so much better – which is an encouragement to both of us. This is again one of those times when I need to remind myself not to compare where his progress is, especially in comparison to his siblings. Zachary at this point was starting Level 4 of All About Reading and Kaleb is on All About Reading Level 3 – but progress is progress and we will take every little bit, especially the fact that he is wanting/trying to read other books to us.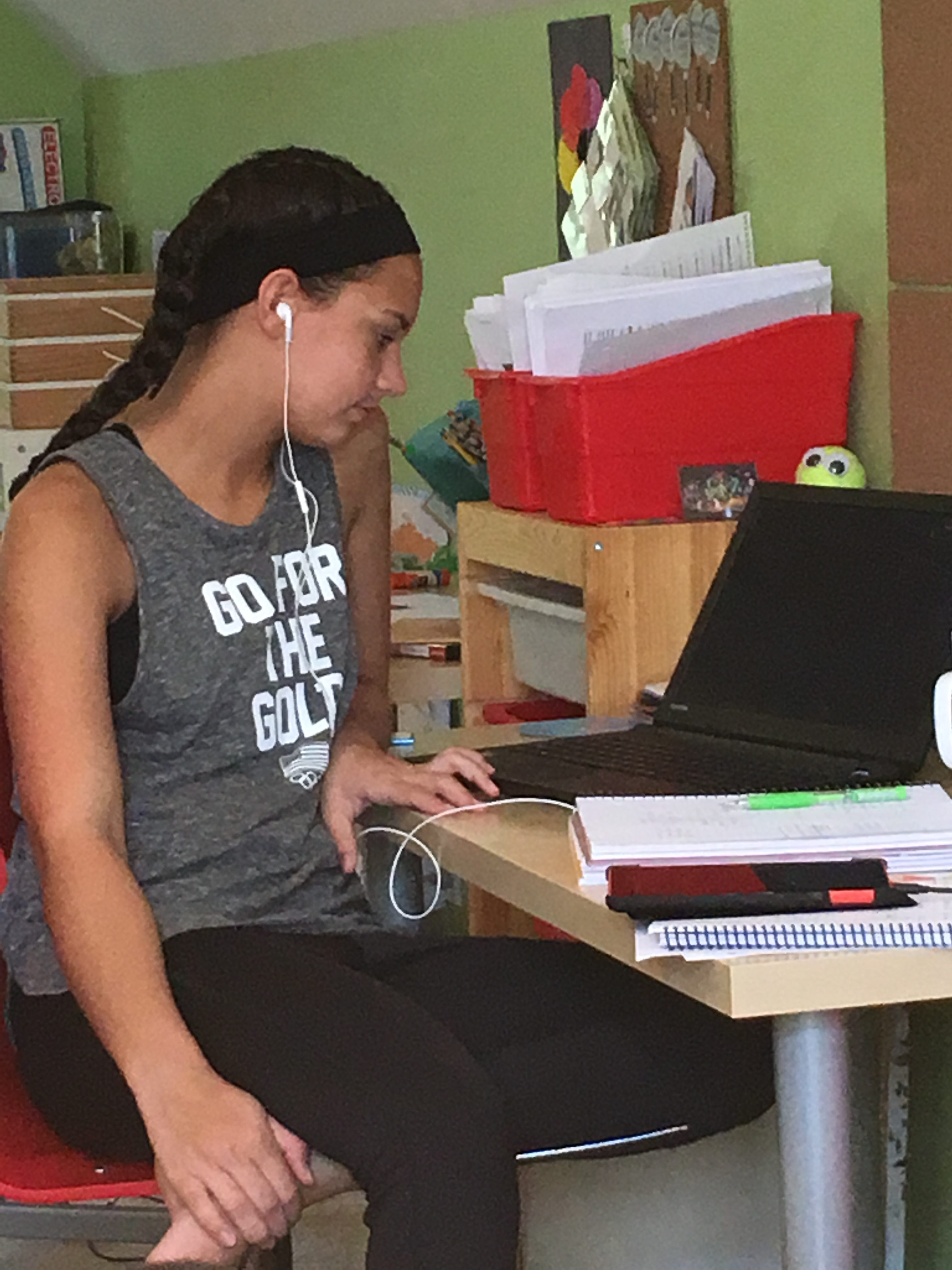 Our one computer is back up and running, which means McKenna can now work whole-heartedly on Latin. She is absolutely loving Visual Latin this year (and earning that credit). She and Laurianna both are trying to talk to each other in short phrases which is cracking me up. The first time I heard them trying to say something to each other I thought they were using Pig Latin and couldn't figure it out, until they started cracking up and told me what they were saying.
In an attempt to finally clean off my camera's SD card, I managed to delete a slew of pictures I thought I had already uploaded of some of the other things we worked on the past two weeks: science experiments with Zachary, a few pictures of Laurianna and her artwork, but the good thing is – the pictures don't mean that progress wasn't made (thank goodness). And my SD card is much happier at this point too since the pictures from two years ago have finally been removed.
That's a really quick look at our past two weeks – what have YOU been up to?