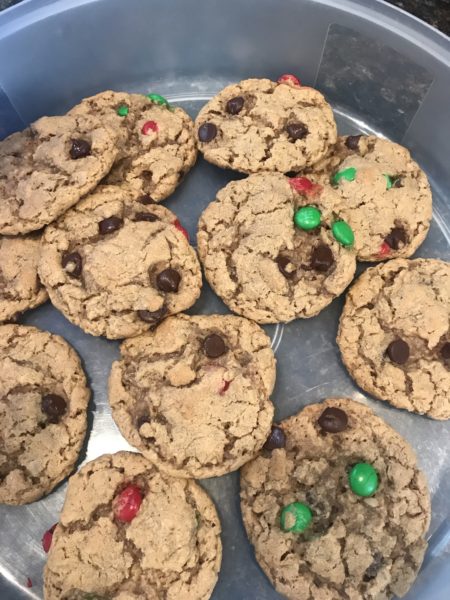 We started off our week just perfectly – baking cookies.
While the boys and McKenna kept up with the basics of their school (math and reading), we added in other fun: games and baking together.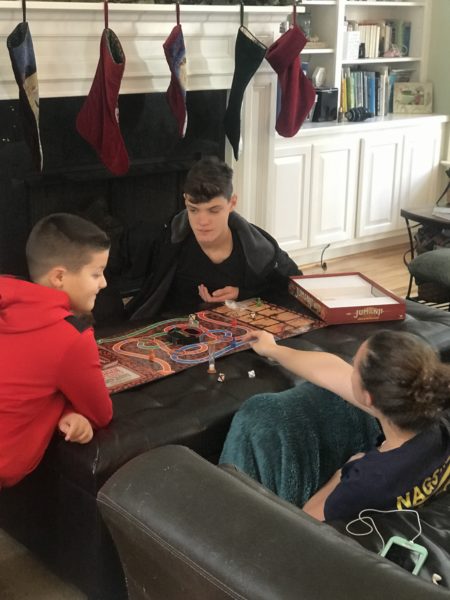 Over the weekend and into Monday we had a fairly decent snowfall for our area. FYI, for this girl who grew up in Maine, four inches isn't really a huge snow, but in our area it's more than enough to close schools for multiple days and shut down a whole bunch of things.
One of our friends needed a place for his son to stay, so he came over to hang out with us, play games, and bake.
Laurianna's finals were supposed to start bright and early Monday morning, but the colleges in our area closed as well, so she had four bonus days to study for her exam and finish her last two papers that were due. She is wrapping up her four classes (ethics, sociology, English, and microbiology) and so far has a final grade in one class – although she is pretty sure her exams went great.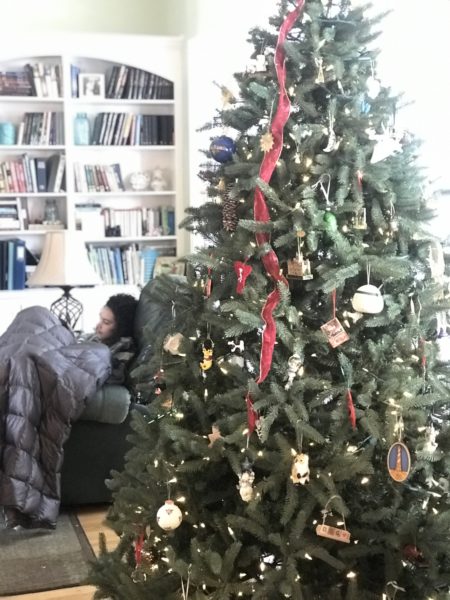 Cozy blankets came out and books were curled up with for reading.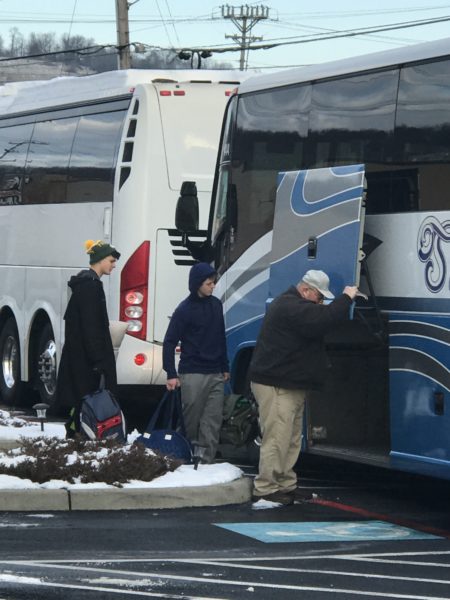 Thursday morning, bright and early, Zachary boarded a bus for Pittsburg for a regional swim meet he will be swimming in five different events. He has really been looking forward to this meet and the opportunity. I know it's maybe a bit silly, but watching him go off on the bus was a little bittersweet. He's been to Scout camp and away for the week before, but
Rick and Kaleb headed up on Friday morning so they could watch Zachary swim on Saturday and Sunday. Rick is also using this weekend to have THE BIG TALK with Kaleb. (For the record, I had the sex talk with the girls and Rick was on deck for the boys).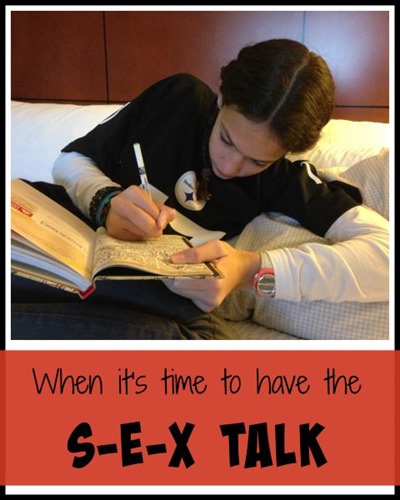 In case you'd like a few tips (and see what we used in talking to our kids), you can check out the post, When It's Time to Have the Sex Talk.
Overall a very low-key week. I hope you all are doing well and would love to hear about your homeschool time – feel free to leave a comment and let us know what you've been up to.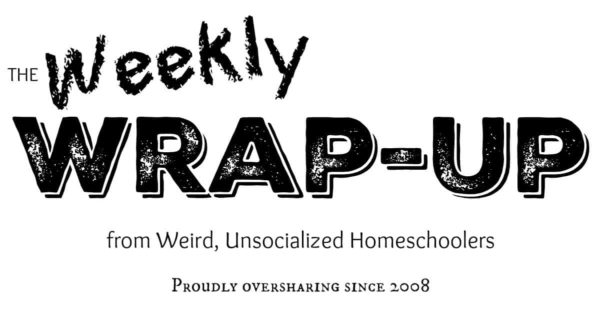 Be sure to stop by WeirdUnsocializedHomeschoolers.com and hang out with some other moms who are sharing their day-to-day happenings.