Before I even go too far, I will have it noted that a) my almost 12-year-old DOES in fact own more than one shirt (see below) and b) also showers more often than it appears. You'll have to trust me on both counts, but this boy is one of familiarity and often I have to ask him to please put on a different shirt. :)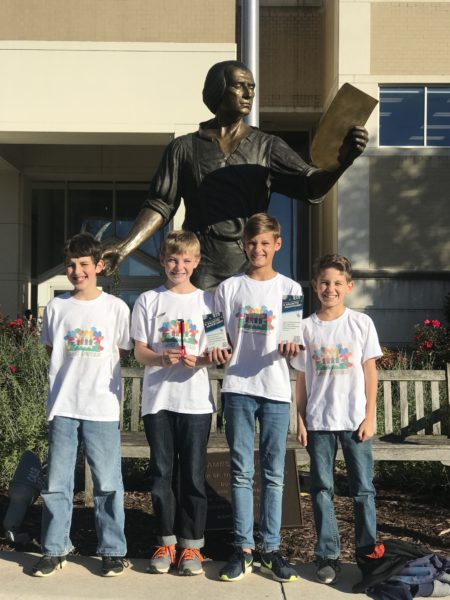 Our week started off technically last Saturday with Kaleb and three of his friends participating in the First Lego League regional tournament. Over the last few weeks the boys have pushed into overdrive and been practicing, running missions, and preparing for this competition.
It was a long day, but they did amazing and have improved so much from last year in their teamwork, programming, and overall confidence. There were some frustrations when missions didn't run as planned, especially when they ran with zero issues at home, but overall the boys did fabulous and will be advancing to the state competition next month – so back to preparing!

In some REALLY exciting news, Laurianna passed her Kaplan test this week. The classes she has been taking at the community college were both for dual credit as well as prerequisites required for entering the nursing program. She has been studying the last few weeks and was a little nervous (so were we), but as of now she can directly enter the nursing program at college next fall with no other classes to take!
Next focus is college applications now we know where she stands with this and have this stress off our brains!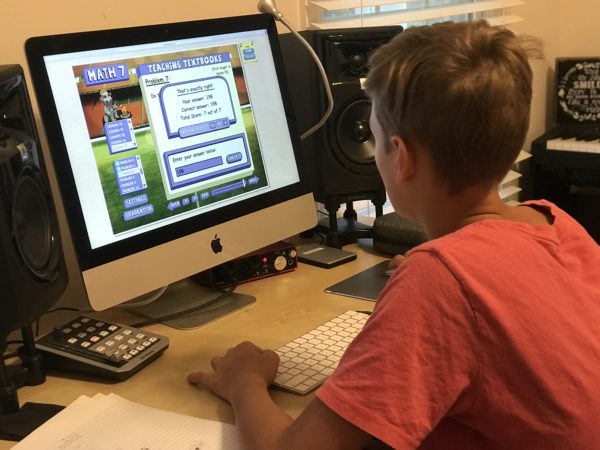 Most of my pictures seem to be of Kaleb this week since the teens are hiding most of the time or don't wish to have their picture taken. Truthfully Kaleb isn't always a fan either. :) All of the kids are moving along in their studies, including Teaching Textbooks (which we all love). Kaleb is starting on order of operations right now and Zachary is focusing on -x and the associative property. (I promise, Teaching Textbooks makes this so much easier for us!)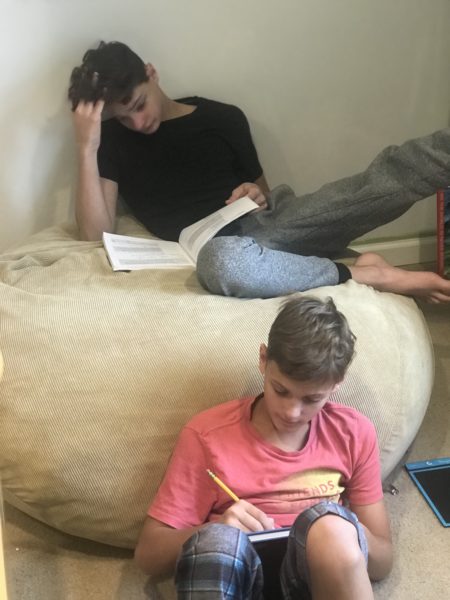 Kaleb and I are working together on his spelling and reviewing a few areas that he seems to have "forgotten" lately. With his journaling, I'm trying to catch any mistakes he makes and focus on those rules for review.
When we were working together earlier this week, Zachary came into the room and asked if he could finish the lesson with Kaleb (sentence dictation). The two were hilarious, especially when he added in a sentence, word by word, for Kaleb to write: "I am bad at Fortnite." They were laughing and having fun which is much fun to hear.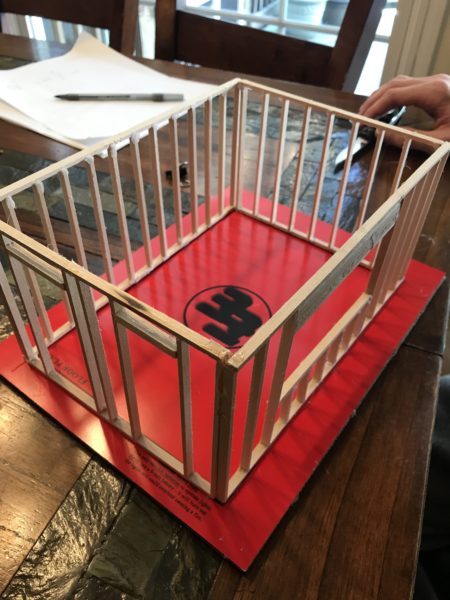 Zachary has been playing catch-up a bit in science (again with reading a syllabus – it's all a learning curve), and he is now in the miniature house building stage of his physical science program. Next up – adding electricity!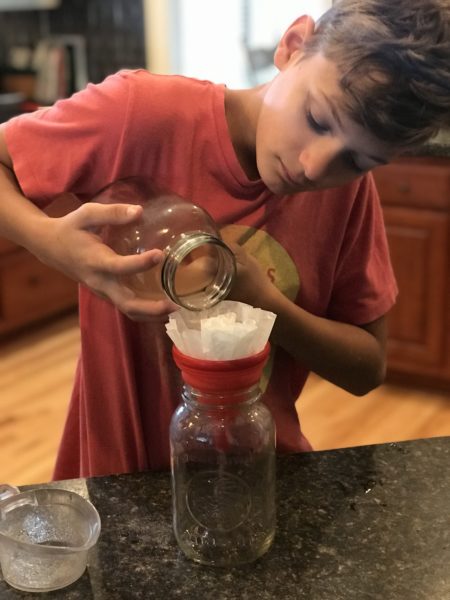 In chemistry, Kaleb and I are working through a few labs together in Christian Kids Explore Chemistry. This week we were talking about different types of chemical bonds. The lab focused on combining salt and hot water together until the salt dissolved, straining the mixture through a filter, and then letting a portion dissolve to see what would happen.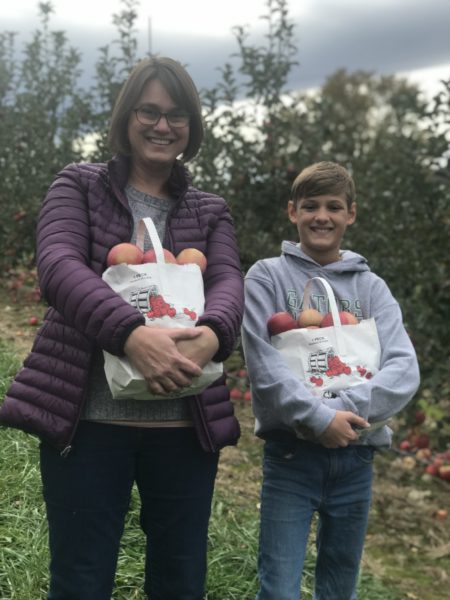 Wednesday we took a last-minute field trip with a friend to pick apples. We are at the very end of the season, but really wanted to grab some apple seconds as well to make applesauce. Unfortunately we have a wait a few more days to start that process since I had to order a new sauce maker because our old one is going a little wacky.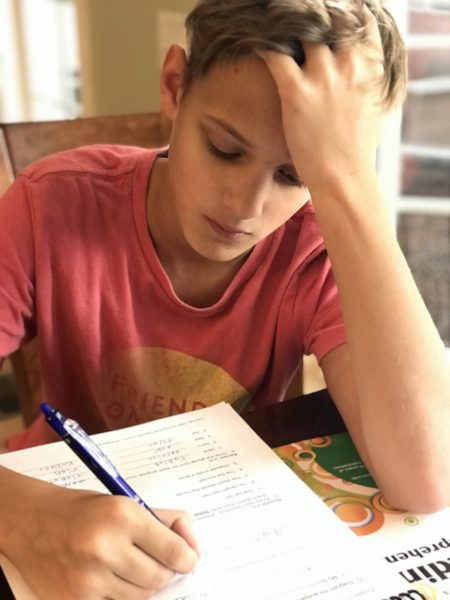 In addition to journaling, Kaleb has been working on reading comprehension with these reading comprehension guides (currently using grade 5 level) and in grammar we are having a blast with diagramming direct objects and predicate nominatives. Yes – he enjoys it (and so do I).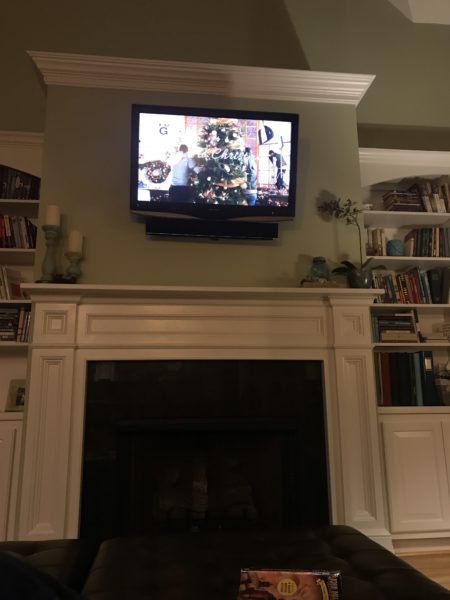 In completely unrelated news to anything, I am rather thrilled that it's Christmas movie season. Call me crazy, but I'm ready for some happy thoughts and good clean tv watching thanks to Hallmark. I may have downloaded their Countdown to Christmas app to mark off the movies that are new this season. :) Mock me if you will, but Christmas movies, as predictable as they may be, are my happy place.
In Case You Missed It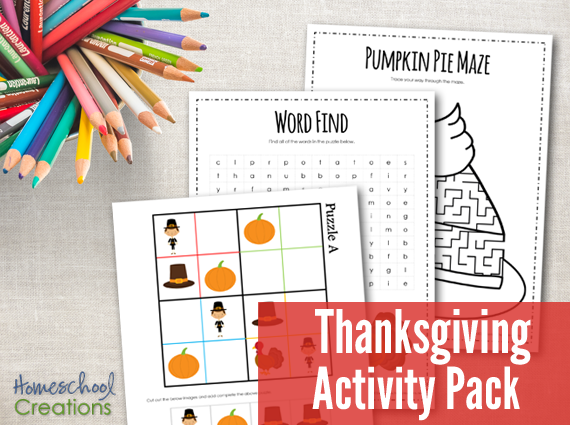 Earlier this week I shared a new Thanksgiving activity pack with you all (thanks to those of you that emailed to let me know the link wasn't working! It's fixed now). If you are looking for a few mazes or games for kids to work on while meal prep is underway, download this free pack!
I'd also love to know what you all are reading – either personally or as a read-aloud. Our November reading list is up on the blog as well and there is one book I absolutely loved last month!
Other Links to Note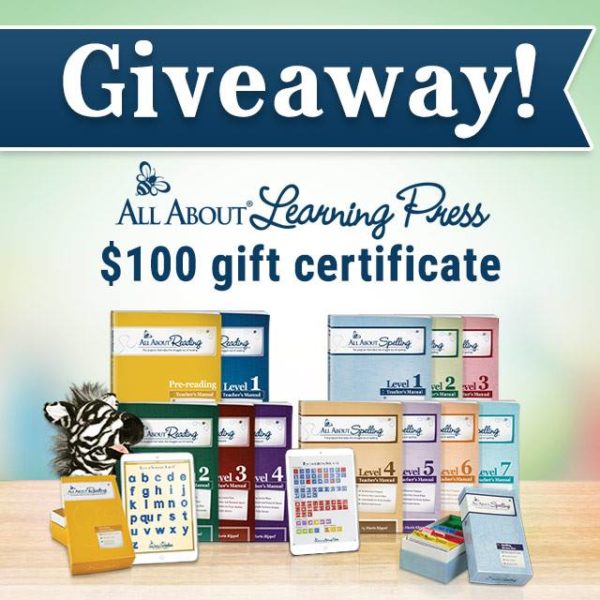 Don't miss this giveaway from All About Learning Press for a $100 gift certificate toward ANY of their programs – spelling OR reading!! We have loved their programs over the years and highly recommend them!
That's about it from this last week! I hope you all are doing well and would love to hear about your homeschool time – feel free to leave a comment and let us know what you've been up to.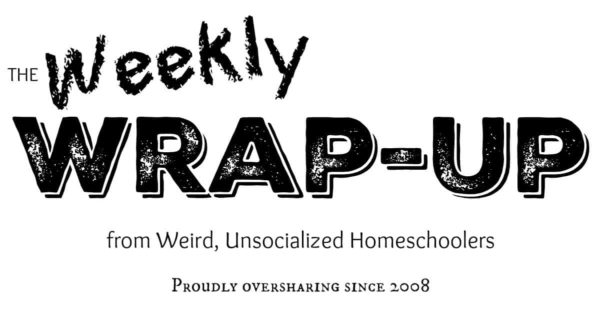 Be sure to stop by WeirdUnsocializedHomeschoolers.com and hang out with some other moms who are sharing their day-to-day happenings.