Happy New Year (only 17 days late)!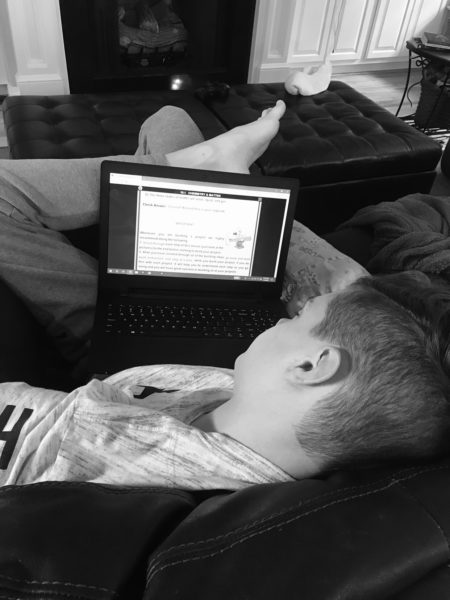 We started back to school (eased in a bit if you will) on the 7th, so we're wrapping up our second week back after Christmas break.
You all, life feels like it's been turned upside down.
Just before Christmas break, McKenna started a new job working at a trampoline park. Guess what one of the perks is to being a homeschool student – the ability to work days.
It's here that I'll insert she and I have had some great conversations (some more one-sided) about how specific questions should be asked and clarified when talking to an employer (grins). That said, the park shifted their hours and it has been great for her because she is learning even more how to manage her time and work on schoolwork during "out of the box" times.
On top of that, the boys' swim practice schedule has been completely changed around and we are still trying to figure out the balance in all of that. While the changes are great, adjusting to a new schedule when it finally feels like we were in a good groove can be hard.
One great thing that has happened this semester is we are seeing so much more of Laurianna. Her classes on campus are on Monday and Wednesday mornings, so she has been home the rest of the week and it's been so much fun to have her hanging out with us. ESPECIALLY SINCE IT'S HER SENIOR YEAR.
(I'm not crying at all. Or feeling a bit nostalgic. Not me.)
All that said….here's a peek at school.
Life for the 6th Grader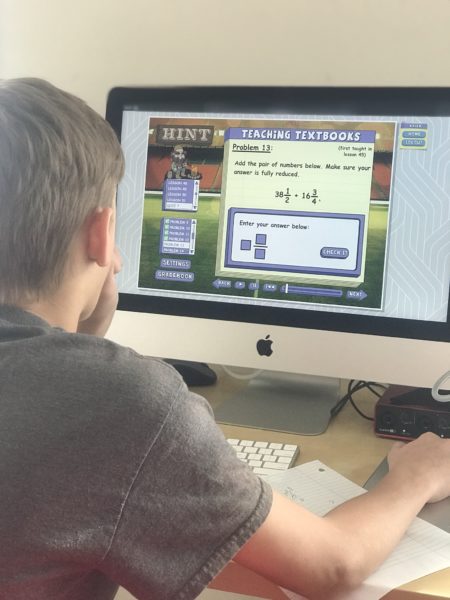 Kaleb has been learning about division with fractions as well as addition and subtraction with fractions. Mixed numbers. Converting to fractions. Lord help me. He is *almost* there. So very, very close…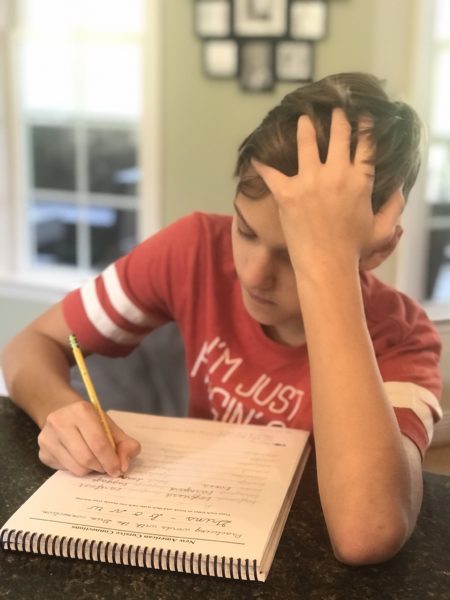 So we continue to work on the day-to-day things like handwriting (and Kaleb is REALLY loving his Teach Yourself Cursive book. Between that and working on Typesy for keyboarding every day, it's a good chunk of independent schoolwork for him.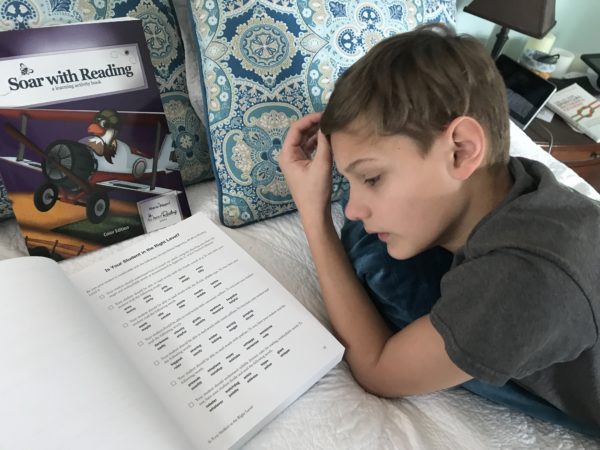 One thing that we've added back into our days is All About Reading 4 (the brand-new color version is GORGEOUS!!). I shared a bit on Instagram as to the WHY behind our reviewing this level and will share more soon with you on our struggles and deep thoughts….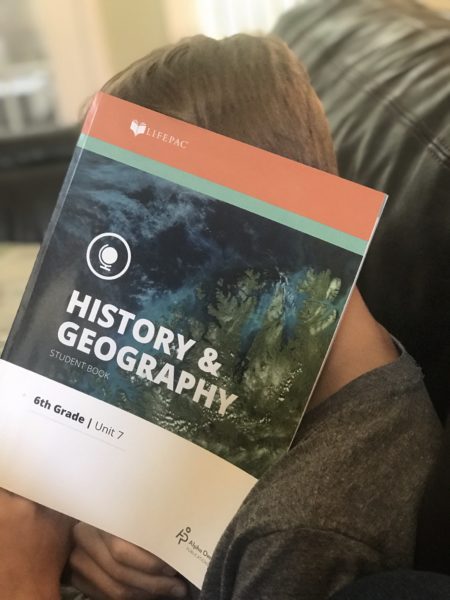 Kaleb is on track to finish his Lifepac History and Geography set quite a bit before the school year wraps up (YAY!!). We finished learning about South America and are now moving on to Africa.
Life for the 8th Grader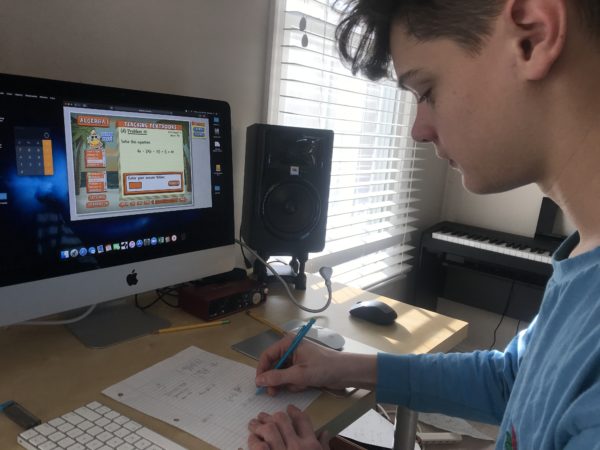 Zachary is cracking me up immensely with Algebra. He has been working on order of operations and ALL THE PARENTHESES – sigh. Again with the *almost* there.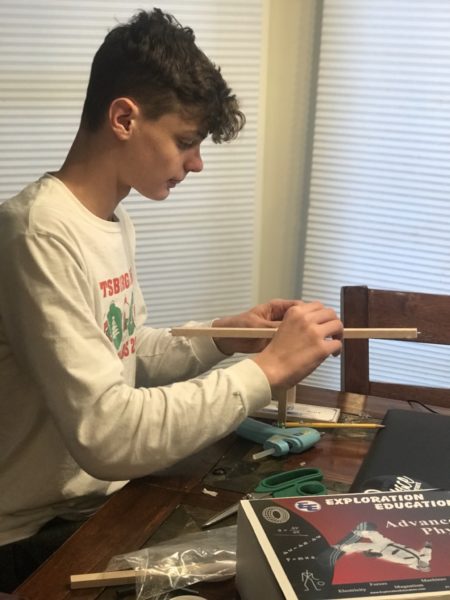 In physical science Zachary is moving into a chemistry and matter unit and working on building a balance scale. There was a wee bit of frustration during the building process (because someone didn't want to read all the way through the directions). But – finally balanced. :)
And geography – we're moving on from learning about the layers of the earth to topography and continuing to learn about North America. Zachary is working through North Star Geography in two years rather than one, but is actually a little bit ahead of schedule (please don't tell him). :)
And the Mom Stuff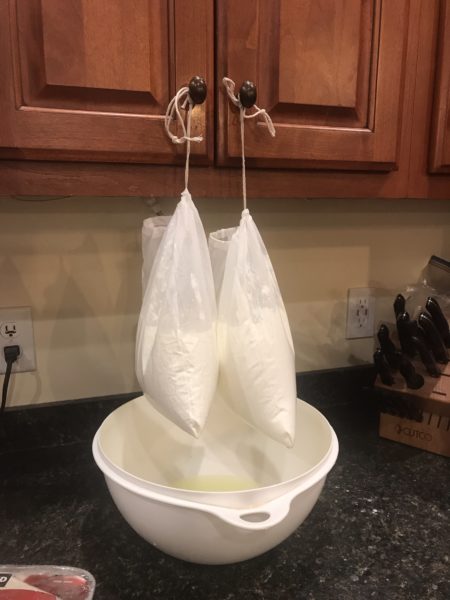 So I have a new fun project this past week – making yogurt in my Instant Pot. You all – I AM LOVING IT! I have no idea why I was so scared to try yogurt (then again, why is it that fear holds us back in so many areas of life. Seriously. It's a gallon of milk. Nothing to be scared of!).
I've made three batches so far and have learned some great stuff from friends through it all. The first batch I strained with coffee filters and a strainer. Worked – but took forever. Batch two we used nut milk bags and HALLELUJAH – they are amazing and exactly what you need to order yourself if you don't already own some!
As soon as the yogurt is ready to come out of the instant pot, I fill the bags with the yogurt, tie them to my cupboard handles, and they hang above a giant bowl to collect all the whey. It's seriously PERFECT. I add a little vanilla and a small amount of sugar and we are ready to eat it!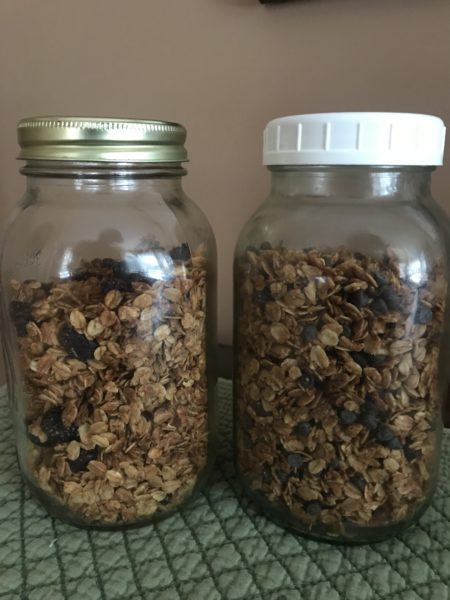 The kids decided they would like granola to go on top of the yogurt, so over the week I've been perfecting how we like it by messing with my homemade granola bar recipe and I think we've finally figured out one we like (I'll have to share that soon – but we now have some with craisins and a batch with mini chocolate chips).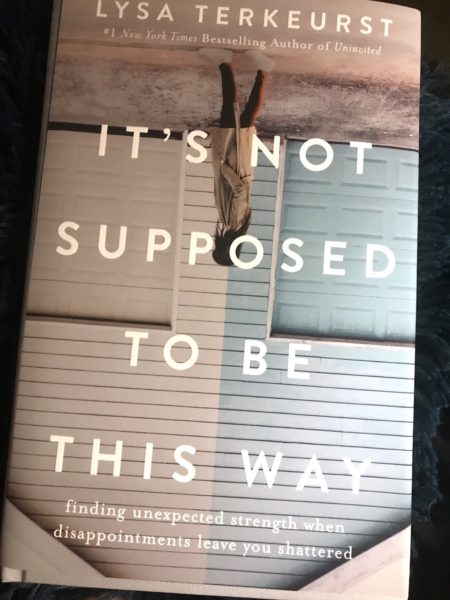 In other mom news, I'm already working hard on my 2019 Reading List and have finished a few books on my list. I found an online book study of It's Not Supposed to Be This Way by Lysa Terkeurst that starts next week (you can join it here if you're interested). I'm only a few chapters in but really enjoying it so far.
We're still anxiously waiting to hear regarding Laurianna's application to Mercy Ships… with the Christmas break it will likely take a little bit longer, so maybe any day now (fingers crossed!).
That's all for our week(s). Would love to hear how you all are doing! :)