First off – the WEATHER MAY DRIVE ME NUTS. Saturday was a beautiful 88 degrees. Monday? SNOW, people.
I just don't even know what to think any more.
But on to our week.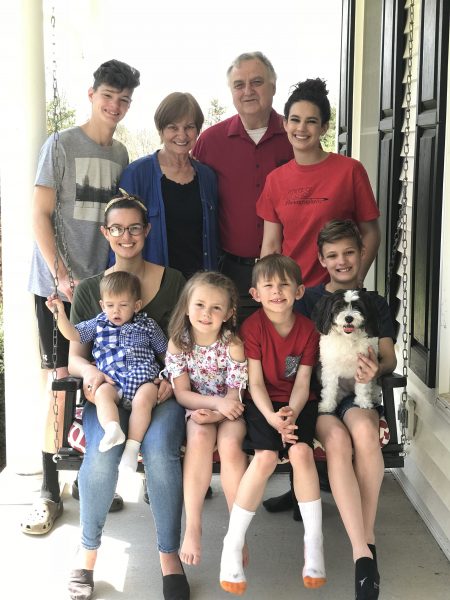 We celebrated Laurianna's 17th birthday with our family and a few friends. My brother's family lives nearby, so cousins were able to be with us too. They love hanging out with our kids and even though there is an age difference, I love seeing our kids interact and grow up together, especially since we didn't have any cousins nearby while we were growing up.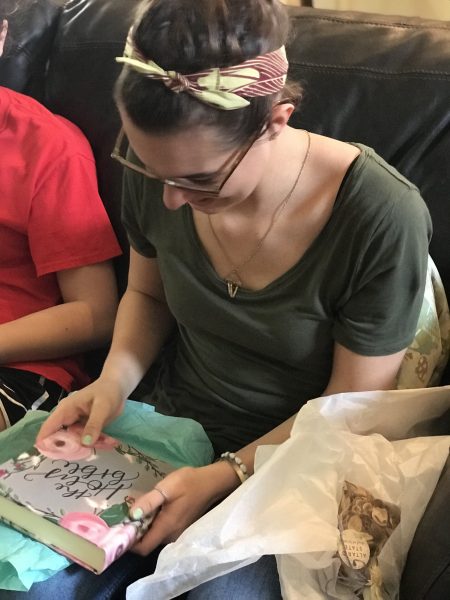 The main thing Laurianna wanted was a journaling Bible from Altar'd State. She was so excited and it is so beautiful. :) Other fun things that she loves right now: plants and succulents. Her final paper for her English class last semester was on the benefits of house plants, so my mom gave her several small plants to add to her growing collection.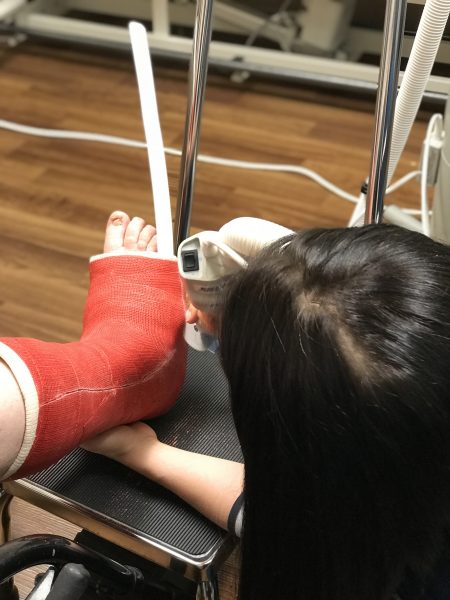 I spent a mind-numbing amount of time at the orthopedic doctor this week with my grandmother. You all – the stories I could tell (but don't) about her – well, they would definitely make you laugh (or cry in sympathy) with me.
Her ankle is healing well. This week's hilarity – choosing a new cast color. For those of you who don't know, my grandmother is legally blind, rather stubborn, and very indecisive. She was rather irritated they didn't have GLITTER to put on her cast and it took her about 20 minutes to decide on a new cast color. (I wish I were kidding).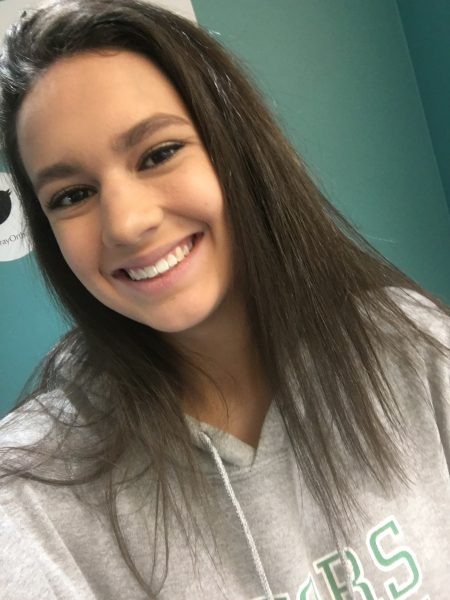 Meanwhile, across town, McKenna waited for me patiently at the orthodontist and received the ALL CLEAR after her braces along with her new retainer. Two kiddos are now finished with braces and (hopefully) only one more to go.
The fact that we could have purchased a very lovely vehicle with the money we have put into our children's mouths does not escape me. On the other hand, I do realize our kiddos mouths were in pretty rough shape.
McKenna also had another job interview this week and found out that she received both of the jobs she applied for – yay!! Summer work is on the way and savings for a car will begin!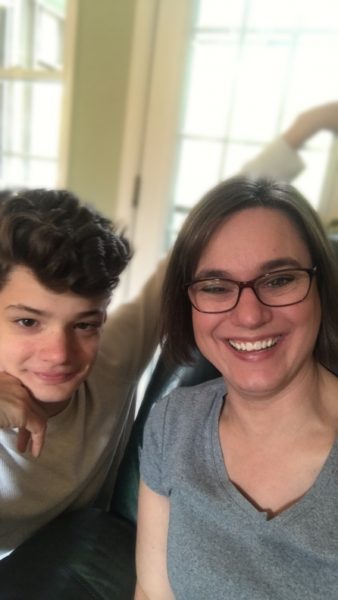 Zachary – well, he has a few subjects to still wrap up and at times this past few weeks his motivation has been … lacking … shall we say? We have been consistent in five areas: grammar, writing, math, reading, and history (he has already finished science). He and I have been having fun this week playing with Snapchat and Instagram filters.
Our current read-aloud, The Hiding Place – well, let's just say we are about 1/2 way through and already I am getting choked up in parts. Personally I cannot wait until we can visit Corrie ten Boom's home and shop in the Netherlands in a little less than a month, especially since our family has a history with her. For me, that makes this trip even more special.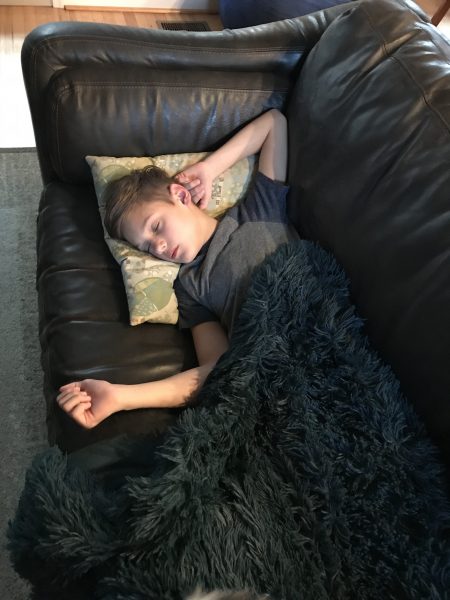 We ended the week with a little boy feeling not quite himself. The boys are gearing up for a camping trip this weekend and at swim practice last night, Kaleb wasn't feeling great. He decided to stay home from practice and just lay low – and ended up falling asleep about 20 minutes after everyone left. Definitely a rarity.
That's it for this week! We are gearing up for a homeschool prom for Laurianna this weekend and she is rather excited about that. Hope you all have had a great week – would love to hear how it's going for you!