This was an ordinary (and not so ordinary) week. We started off the first few days with our typical routine. McKenna is on a bit of a lighter week since she worked ahead on several of her subjects because she knew we would be traveling at the end of the week.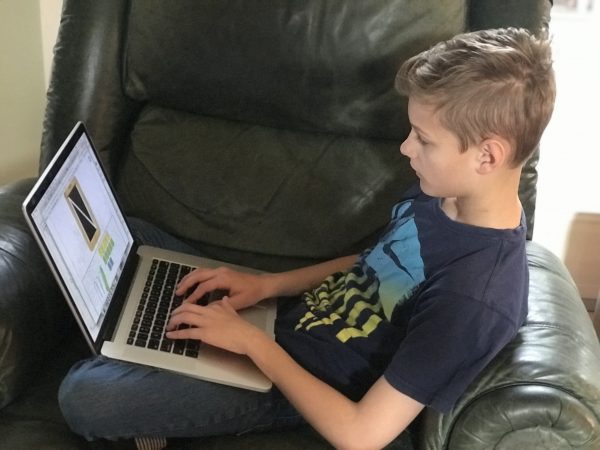 Kaleb has been working hard on all of his remaining subjects: keyboarding, science, math (almost done!), reading, spelling, and history.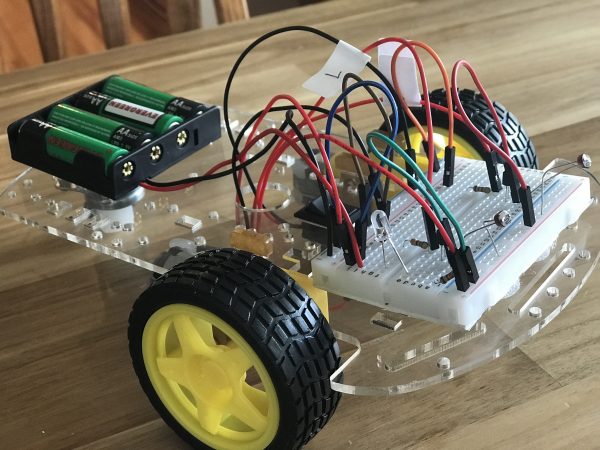 He has also been playing with Q the Robot quite a bit (speaking of which, if you haven't entered THIS giveaway, go do it now!). I'll be sharing a full review of our time with Q soon, but it was a really fun STEM project for him and we are looking forward to the add-ons with Q.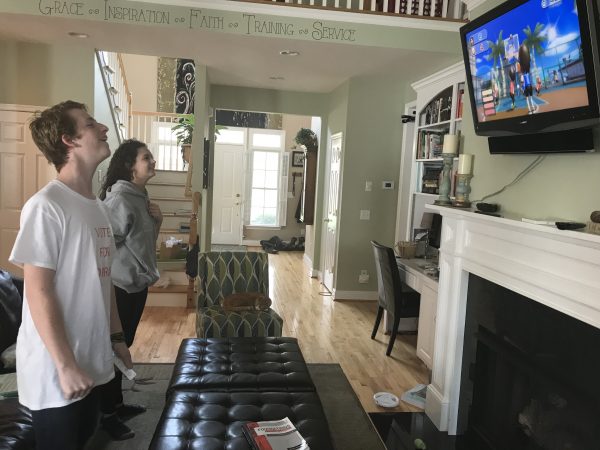 On Sunday we brought our Wii upstairs from the basement. The last bit it hasn't been getting a lot of use, but the last few days have been hilarious fun with all the kids. For the record, my feet haven't been on the Wii Fit for over eight years (that's what happens when you move and it is sent to the basement). I'm happy to say that in those eight years I've managed to keep many of my records and set new ones this week. With it in the living room we've been taking short breaks throughout the day and enjoying a little active rest. :)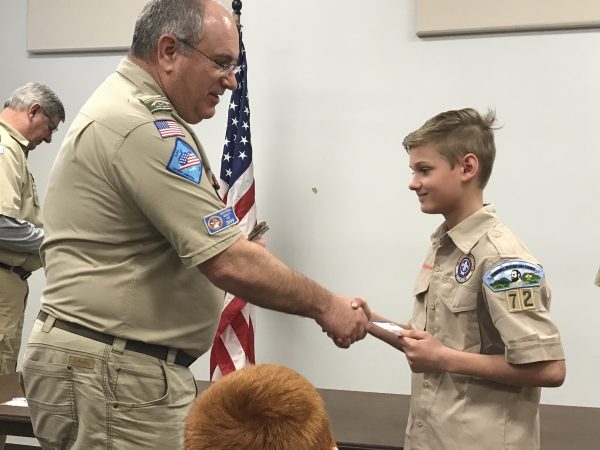 Both boys took place in our Boy Scout troop's Court of Honor. Kaleb received the rank of Scout. Over the last few months he has been working on several of his merit badges, but didn't have all of the steps completed, so next time will be rewarding for him.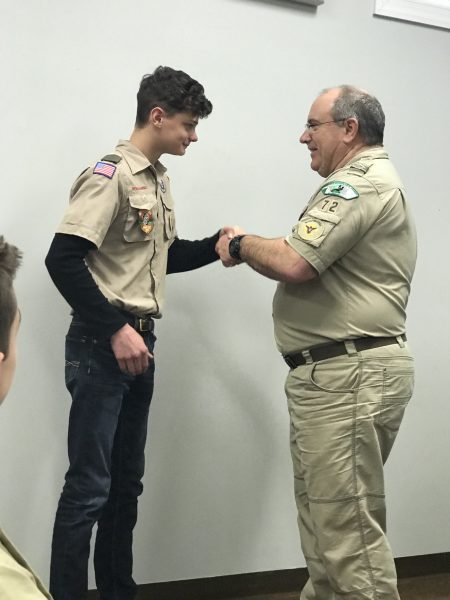 Zachary received the rank of Star. He has REALLY been working hard the last several months as well. By his calculations he could rank to Eagle Scout by age 15 (possibly earlier), but he sat down with me recently and said he wanted to wait a bit and focus on the different badges and helping out some of the younger kids (like Kaleb) in his troop – and be an example for them.
(and this mom's heart was so proud.)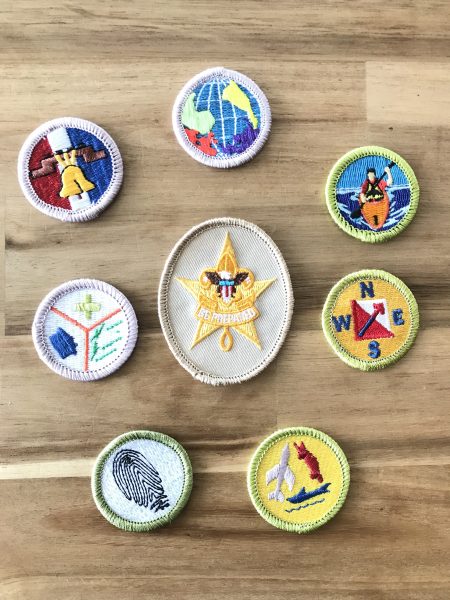 He received seven merit badges (he says he has a few more he should have gotten as well – but oh well!!) and his leader reminded us all of his very first camping trip where he lost his brand new Scout shirt on the trail. Fortunately for him, a hiker later found it (and since I had actually sewn his troop number patches on) and mailed it back to our troop!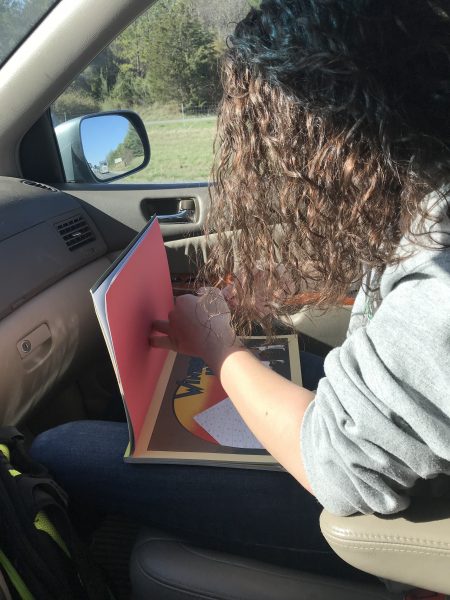 McKenna and I left late Wednesday afternoon to head to Teach Them Diligently in Atlanta. We made a pit stop at Carisa's house to pick her up, so we could drive down together.
And the handy thing about homeschooling? It can become car-schooling just as easily. Although McKenna had finished up a good chunk of her schoolwork, she spent some time in the car taking a biology exam and also a quiz. Next week we'll be back to dissections!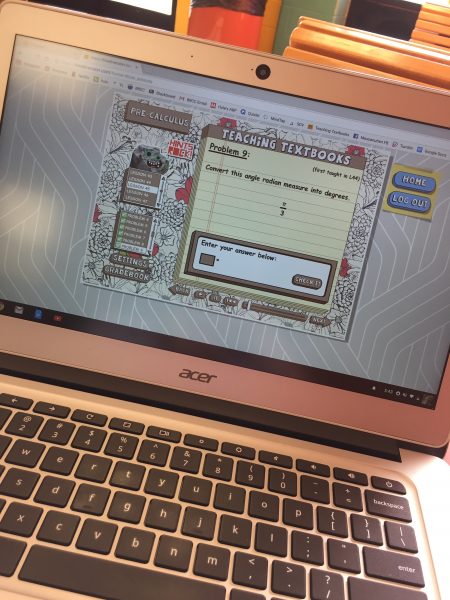 One thing we have been SO EXCITED ABOUT in our house – Teaching Textbooks now has an online version (version 3.0). We've been using it for about a month now with Laurianna and it's been fabulous!! With her going back and forth to the community college each week, we bought her a Chromebook at the beginning of the year, and that meant she had to work on math on the few days she was home…and it was just getting to be a pain.
The online version – YOU ALL!! Look at the cute background. New buddies. And it stores all the info online for me. It's been a complete win-win for us and I can't wait to share more with you soon. Just suffice it to say, it rocks. :)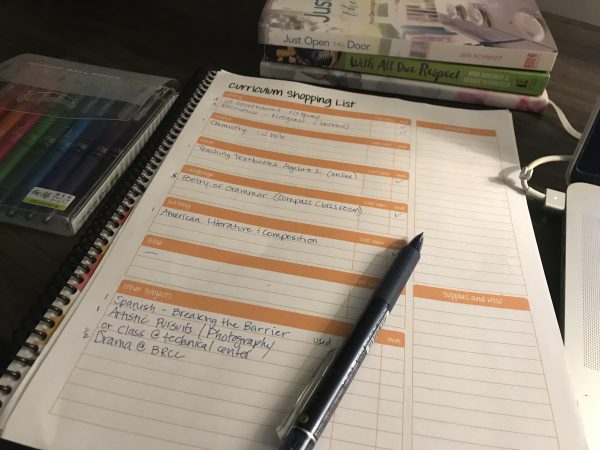 Other than that, I've been filling out my curriculum shopping list (hint: free printable) and working on what we'll be using next year for the kiddos and deciding what areas need some changing up. I *think* I have McKenna's year nailed down, but she and I will be talking more about a few things this weekend when she can see the books in person.
I've already ordered a few things for next year (getting a jump on things), but making sure I have all the subjects covered on paper is always a huge help.
That's it for this week! Hope you all have had a great week – would love to hear how it's going for you!