We haven't dipped into the new school year yet (soon!), but I know many of you have. Maybe you're like me and waited to grab a few last-minute pieces of curriculum. Below you'll find some current homeschool or family-related sales and giveaways you might not want to miss. We all can use a good deal when it happens!
There are some time-sensitive sales, giveaways, and goodies below, so if you are at all interested, I'd encourage you not to hold off!
Here are a few links that may help you out as you start your school year:
Win a $100 Gift Certificate for All About Learning Press!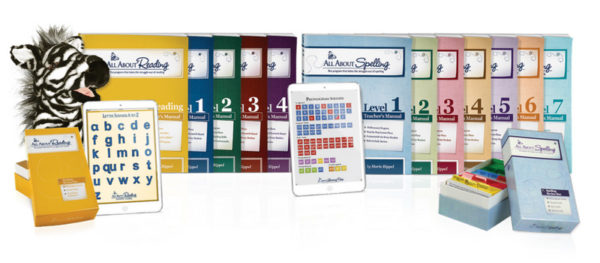 Our family has used both spelling and reading from All About Learning Press and 100% recommends it to your family. Don't miss this fabulous giveaway from All About Learning Press – a $100 gift certificate to use toward ANY of their products! Giveaway ends 8-31-18, so enter now!
Printable Writing Prompt Cards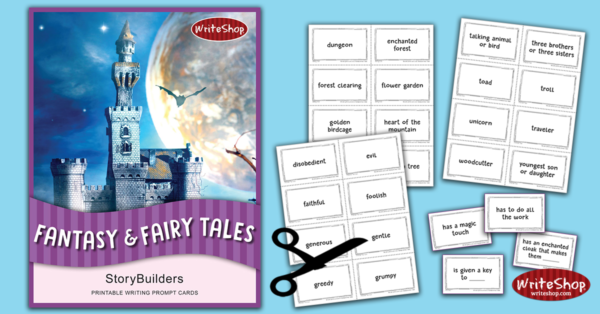 Using the brand-new Fantasy & Fairy Tales StoryBuilders cards, kids develop their adventurous tales by picking one card from each category. Does the gentle dragon save the day? Will the scheming sea king learn a lesson? And what twists and turns appear in the character's path? An evil troll? A hedge of thorns? A challenge or temptation? With hundreds of possible story combinations, no two will be alike! (This is a subscriber freebie, and you can download new items when available!)
Save 40% on Dave Ramsey's Foundations in Personal Finance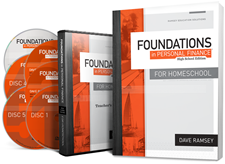 Our two oldest girls have used Foundations in Personal Finance from Dave Ramsey and it has been a FABULOUS tool for teaching about living debt-free. Until August 31st, you can save 40% via Homeschool Buyer's Coop – a seriously great deal. Grab a few extra workbooks if you have younger kids so you can use it again in the upcoming years!
Additional Freebies, Sales and Giveaways

Here are a few additional sales, freebies, and giveaways you don't want to miss.