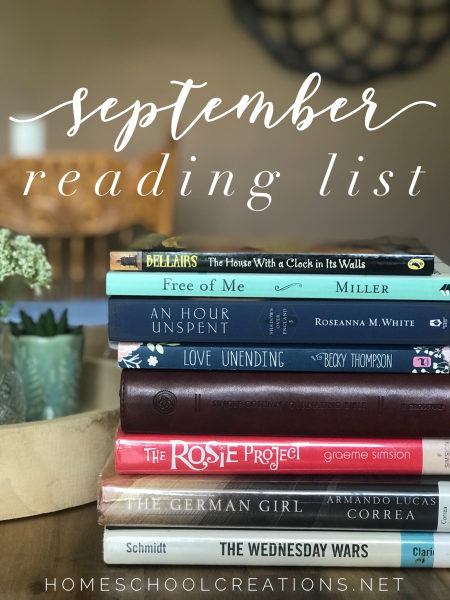 What's one book you've read lately that you just couldn't put down – or still has you mulling parts of it?
It's been about two months since I shared what I was reading and now that we're back in the swing of school (sort of), sharing what the kids are reading as well is part of the list.
One of my goals this school year is not only reading aloud with the boys at least 4 days a week, but making sure that I personally set aside 20 minutes of reading time for myself 4 days a week (no interruptions). This doesn't include my "fall asleep holding the Kindle" reading time – this is reading something with a little more depth, or at least taking time to rest and regroup.
My 2018 Reading List is slowly decreasing, just maybe not as fast as I'd like, since I keep finding great books to read and I have a hard time NOT adding a new book to my pile. I'm guessing I'm not the only one with this problem?
Feed readers can click here to see my books for September.
*all links are referral links
So far, I am LOVING Love Unending and the quick "talking points" each chapter provides. There are also so many great fiction books to read right now – I really need to stop adding things to my pile!
What the Kids are Reading
I have to tell you all, our current read-aloud is cracking me up and also almost made me cry this week. IT'S FICTION YOU ALL!
The boys are rolling their eyes, but I'm absolutely loving this author's writing style and having so much fun reading it with the boys.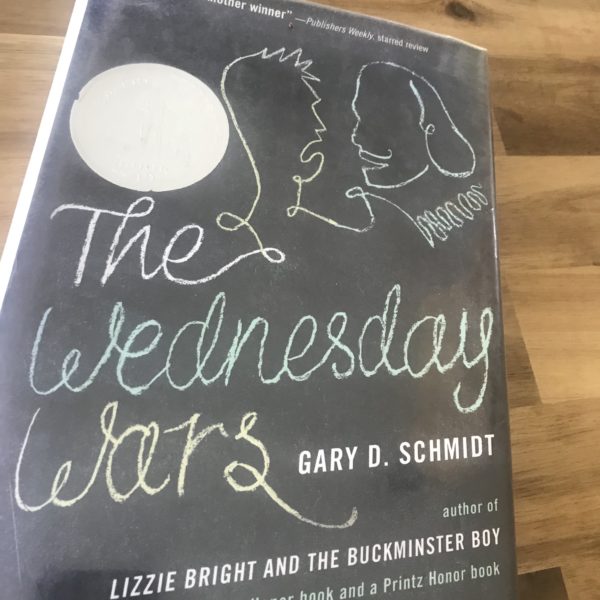 What I Read the Last Two Months (and Quick Thoughts)
A Family Shaped by Grace by Gary Morland – This was one that came up on Amazon and grabbed my attention. I had no idea it was written by the dad of someone I know personally, which made it so much better once I realized that.
The beginning years of this family's life was truly rough. The dad grew up in a very dysfunctional family and their family legacy was only changed by the grace of God. This isn't a step-by-step solution to a peaceful home, but gentle leading/nudging and encouragement that is well-worth re-reading and keeping on hand. (5/5 rating)
Before We Were Yours by Lisa Wingate – Oh my heart, you all. This book was both heartbreaking and engrossing. Having never heard of Georgia Tann and the scandal with the Tennessee Children's Home Society, this was so saddening to read at times.
The overall story is fictional but based on real-life happening of children that are essentially stolen from their families and then adopted/sold to other families in the late 1930s-1940s. It is unbelievable to realize how many lives were impacted by one woman and her reach, and even more that it went undetected for so long. (5/5 rating)
Amy Snow by Tracy Rees – Another book that swept me up last month. A young baby is found in the snowy woods and brought home by a young girl. The family is very wealthy, but the girl is not embraced by the parents and has difficulty fitting in with the staff and other members of the household. Her only friend is the young heiress who rescued her.
Years later, when the heiress dies young, Amy is left out in the cold again, but sent on a treasure hunt with a single clue left to her by her recently deceased friend. (5/5 rating)
Also read the following (July/August):
You can follow along with me via the Goodreads app where I share my reviews and additional thoughts. What have YOU been reading this month?