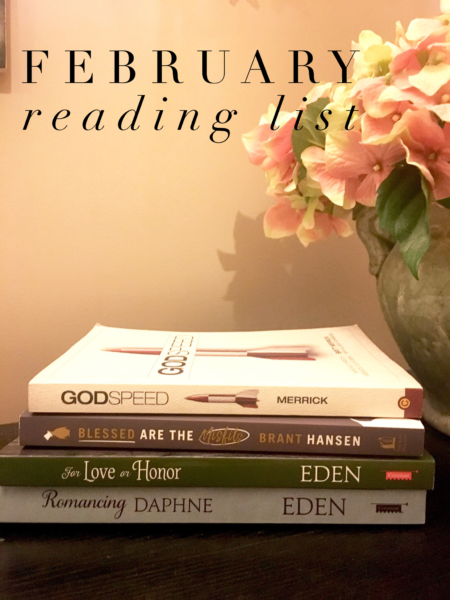 The first part of January had me curled up in the living room with a blanket rather frequently. We've had some rather chilly days, so a warm fire and cozy blanket seemed the perfect opportunity to squeeze some reading in. The last week though felt a bit overwhelming and I didn't have as much time to sit down and read between dentist appointments and a few other commitments that needed my attention…and not a book. :(
All of the books from my 2018 Reading List are on the bookshelf and waiting for me, so I pulled off three fiction books to read and managed to get through all but half of one along with a few from my non-fiction list. Two were ones that I normally wouldn't have picked up, but ended up really enjoying!
Feed readers can click here to see my books for January.
I'm very much enjoying Godspeed so far, but this is one that is requiring a little more focus for me as well (not just a light read). It is very good though!
What the Kids are Reading
Laurianna has been a little busy with her schoolwork and hasn't had as much time for fun reading the last bit, but the three others are getting in their reading time with the following books. One thing I am really enjoying is seeing Kaleb branch out a little in his reading as well, so finding books that he enjoys makes my heart happy.
Read aloud – Gregor the Underland Chronicles
McKenna – Julius Caesar by William Shakespeare
Zachary – The Bronze Bow
Kaleb – AAR Level 3-4, What is the Superbowl? and Who Was Jackie Robinson?
What I Read in January (and Quick Thoughts)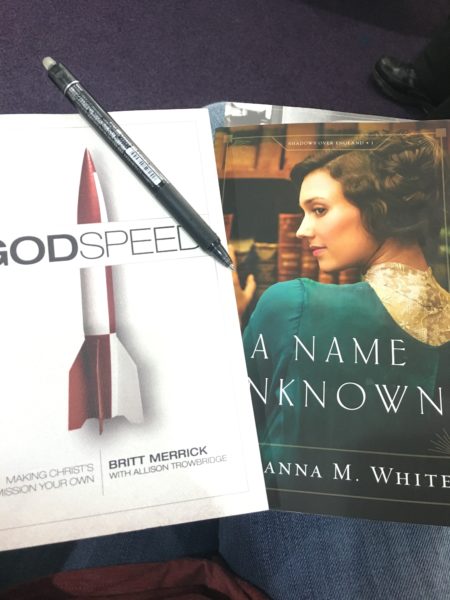 I'm trying to balance out my reading genres a little, but bedtime is typically my "pick up a piece of fiction" time, sometimes via Kindle and other times a good ol' paperback book. Here's a look at the eight books I read in January.
You Learn by Living: Eleven Keys for a More Fulfilling Life by Eleanor Roosevelt – a friend suggested this one to me, and quite honestly, it was almost as if this book could have been written recently, rather than over sixty years ago. So much of it practically applied to today, although I did find myself at times wondering how Mrs. Roosevelt would view all the busyness that we have in our society today in comparison to the timeframe from which she was writing.
Reading People by Anne Bogel – again, another book that I wouldn't normally have picked up, but it was rather interesting. Bogel looks at the various personality tests and how different personality types interact and may react. It does have me rather curious about a few. My hubby and I were talking about how our personality types have shifted over the twenty or so past years. I am definitely more outgoing/extroverted, but during the last ten years have really pulled closer to home and what is familiar, rather than wanting as much energy from others. I'd much rather curl up with a book and recharge quietly. An interesting read!
A Name Unknown and A Song Unheard by Roseanna White – these are both by one of my favorite historical fiction writers and a newer series from her. I absolutely LOVED both of them. The main characters are part of a group of pickpockets that have adopted each other over the years and become a family. One by one they are approached to do specific "jobs" for a mysterious man and in the process find both love and relationships with God. Both books were well-written and I can't wait for the next book (and sibling) in the series.
The Shadow Sister by Lucinda Riley – this is a random series I picked up at the library last year to start reading and they are still in process of being released. Each book in the series follows one of six adopted sisters and their search to discover their roots after the death of their father. This one follows Star as her clues lead her on a hunt stretching back 100 years and to a different country.
You can follow along with me via the Goodreads app where I share my reviews and additional thoughts. What have YOU been reading this month?