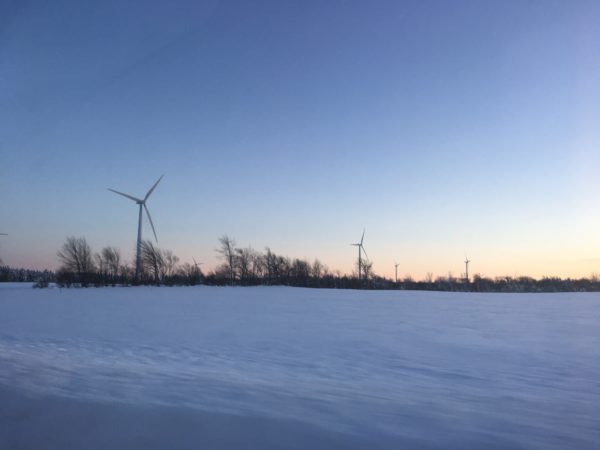 This week has been a slow and wonderful week. Truly.
We started off the week driving home from upstate NY where we had been visiting Rick's family after Christmas. It was COLD, you all.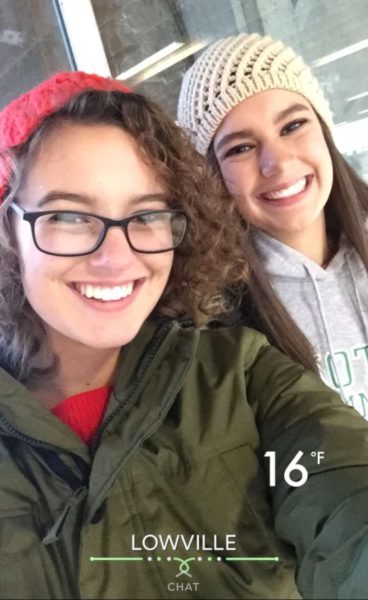 Saturday was a balmy 16 degrees, so the kids were excited to go ice skating at the local rink. That lasted less than an hour, but hey – they did it, right?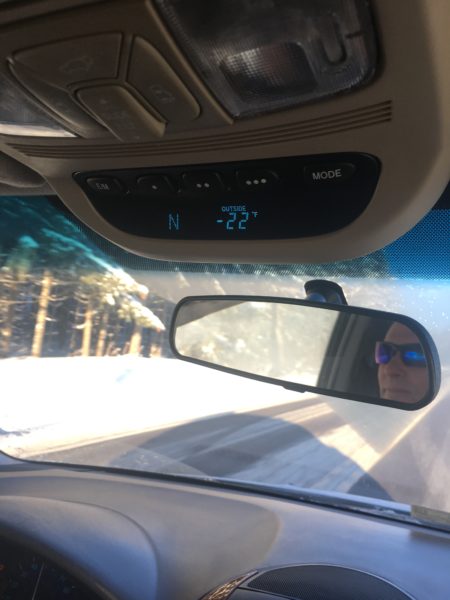 We returned home with crazy low temperatures at -22. Yep. We were ready to head back home. :)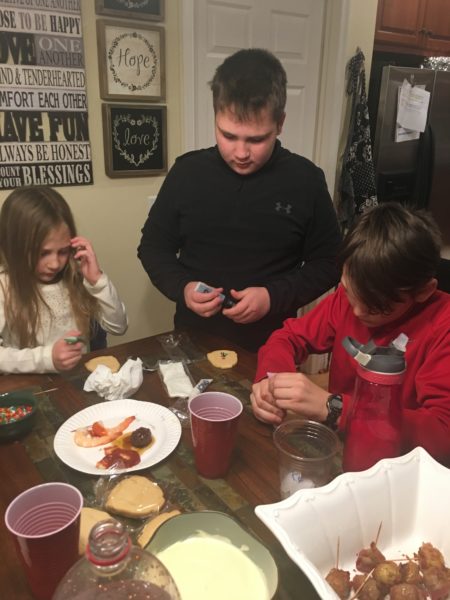 One thing I am so thankful for – we invited two families over to spend New Year's Eve with us. One family spent the night (best idea ever), and while the adults enjoyed sitting and talking for hours, the kids all ran off and occupied themselves with cookie decorating and food. It was truly wonderful.
And in that white bowl above is one of the BEST APPETIZERS EVER. Super easy and unbelievably yummy – bacon wrapped mini potatoes. Served with an aioli sauce, you may want to eat the entire bowl. Ask me how I know.
Ringing in the new year with friends though was really the best. We all had so much fun catching up, laughing, and relaxing together.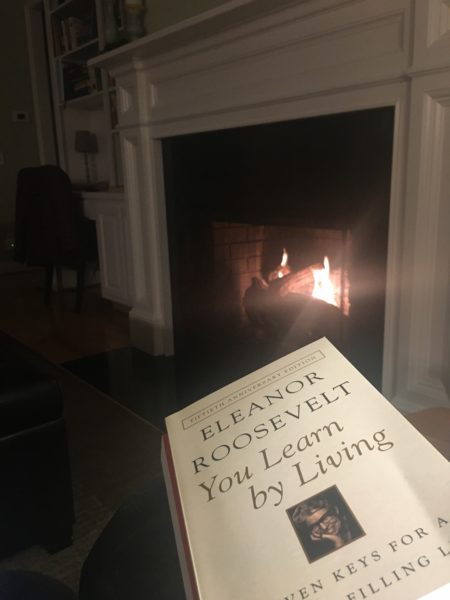 Somehow I misjudged our time off before Christmas, thought we had another week that we would be able to take off, and then managed to mess up our break. Whoops.
We decided instead to tack the extra week off during the first week of January since Laurianna hasn't started classes at the community college yet. And it's bone-chilling cold here as well.
All of the Christmas decorations were packed away, the house cleaned and organized, and we are ready for the upcoming week (well, almost). The fireplace has been on quite a bit as well, helping keep the house nice and toasty. Meanwhile, I've been curled up with a GREAT book (seriously, it is amazing how timeless the points in the book are), we've been playing games, and just BEING without needing to be anywhere or doing anything in particular.
And that is a lovely thing.
Next week, we'll be back in the school routine (and I have some new routines planned for the kids to hopefully kick us out of some habits and add some new things in).
How was your week?