This week we had a fairly busy week between trying to squeeze in school, volunteering at a local soup kitchen, meeting with an advisor at the community college, and starting McKenna's musical.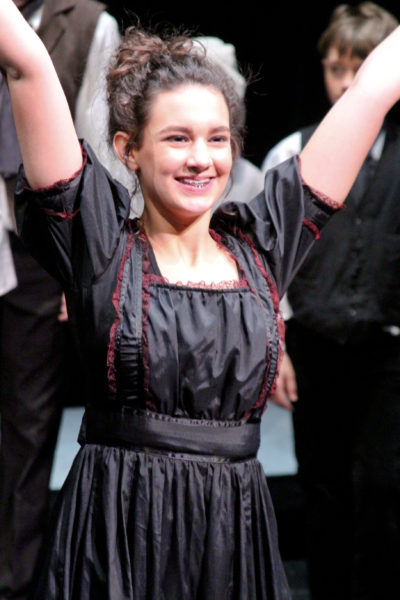 The busiest part of the week by far was having a full week of dress rehearsals and performances of Les Miserables for McKenna. Rick has been running sound for the show as well, so he and McKenna head out out the door almost as soon as he gets home from work and are home around 11pm each night. (It's been a little harder on Rick than it has been on McKenna – grins).
She is playing Evelyn, the factory worker who steals the letter from Fantine and ends up getting her fired from the factory. McKenna has LOVED this experience and dipping her toe into acting and I'm not quite sure what she will do when this musical is over!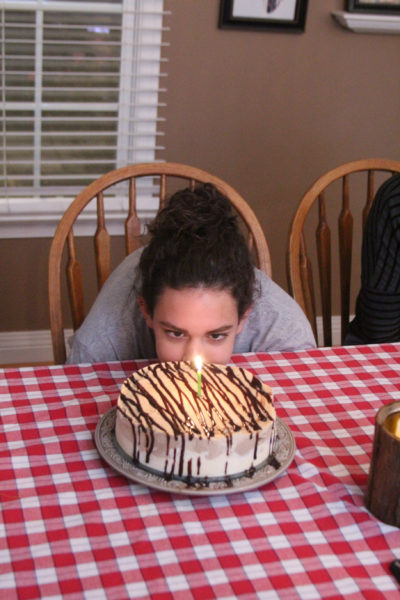 We also celebrated McKenna's 15th birthday! Her birthday was on Sunday, which was her first full dress rehearsal, so we ended up having her party on Monday night – the only night she had free this week. Hilariously, this was also the day that her director put the entire cast on vocal rest, meaning ZERO talking, singing, or noise at all that day. There's a whole lot I can say about this…but needless to say, it was a rather calm day in our house. :)
Kaleb really enjoys cooking with me, and one morning we decided to bake a little something as we were working through our schoolwork. Lately, much of our school time has been centered around the kitchen area, and it's been fun to pull something together while we are there. We decided to make soft pretzels (similar to Auntie Anne's) and ended up with the best batch yet! And now the kids want to make them every day. :)
Laurianna and I met with one of the nursing advisors at the community college and at this point, we think she will likely head this route for working on her RN. Comparing the cost of $16000 in tuition alone for one school when she can receive her RN for less than $4000 a year is making the decision a little easier, especially since she can complete her BSN at the same university later (and they will cover the cost if she works at their hospital).
The week (otherwise than being a lot of back and forth crazy) was fairly normal. :) How's that for a dichotomy? Rick's parents arrived in town on Thursday so they can see McKenna's musical and also watch the boys swim this weekend, so overall full, but fun! We also spent our Thursday morning volunteering with a meal outreach program in our area (something we do once a month).
That's the sum up of our week. How was YOUR week?