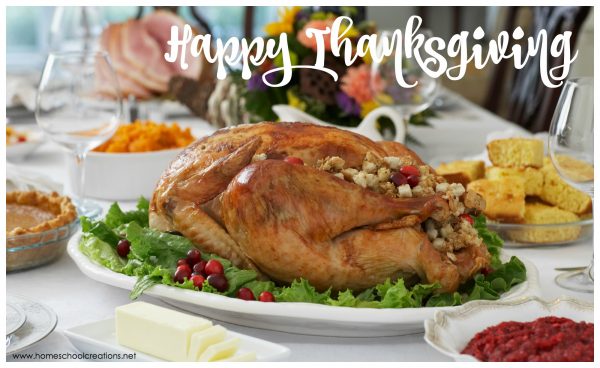 The next few days are promising to be full of food and family (and fun). Lots of cooking will be happening in the house (I've already made some amazing cranberry orange scones and that's just the tip of the baking).
We're taking a few days off to celebrate Thanksgiving with lots of family and also Kaleb's birthday, which is Friday. The boy has already asked for a special pumpkin pie ice cream cake.
Friday I'll be sharing some Black Friday and Cyber Monday specials and am planning to finish up the remainder of my shopping from a nice cozy bed if possible. After that, it's on to decorating for Christmas and curling up to watch sappy Christmas movies.
For those of you in the States – have a GREAT Thanksgiving! If you aren't celebrating Thanksgiving, hope you and your family enjoy the next bit and we will talk to you soon. :)