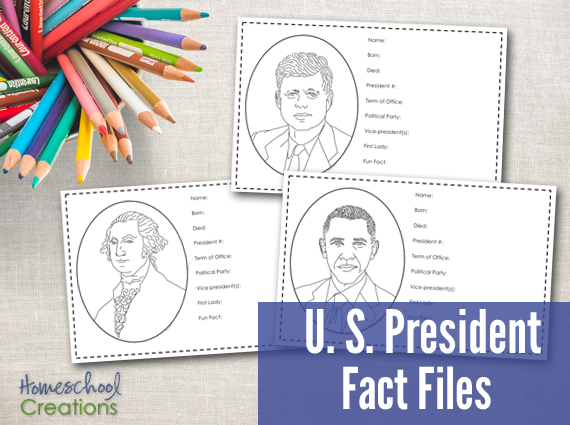 This year to go along with our U.S/ History studies, the boys and I have been learning about the United States presidents. With it also being an election year, it has been fun to take a look back at the different presidents as well and talk about their terms in office and impact they made on our country.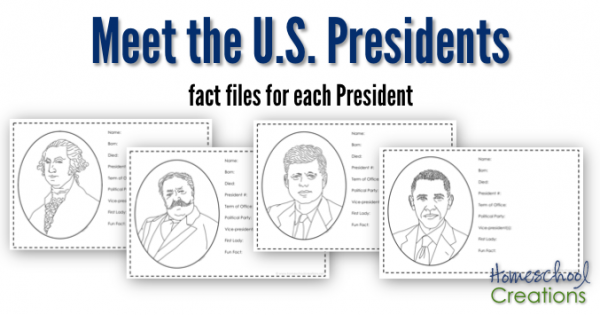 To help the boys keep their hands busy during our reading time, I put together some simple President Fact Files for them to color and complete as we talk about each president. Each fact sheet is a half sheet and black and white (to help save on ink costs). All 45 U.S. Presidents are shown, and there is a blank half-sheet included so your kids can make their own as well – let them pretend they are president!
Each page has room to record the following information:
President's name
Birth date
Death date
Order served as president
Term of office
Political party
Vice-president(s)
First lady
Fun fact
We've been using the below books to help us fill in the information blanks on each president:
Download the President Fact Files
Your family is more than welcome to download the 23 page President Fact Files as well – and we hope they are a help to you!

Another freebie you might enjoy…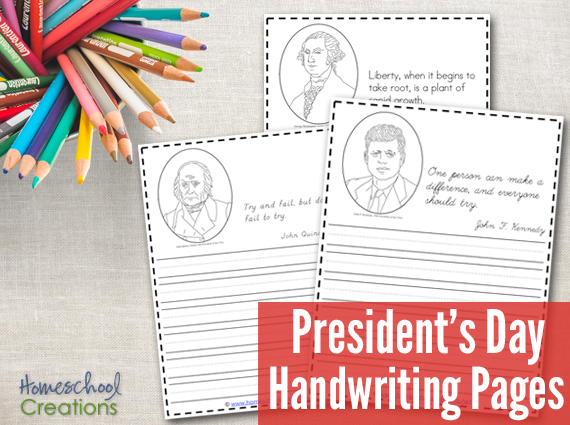 If you like these resources, you may also enjoy the president's day handwriting pages, another free download! They are not specific to president's day and include quotes from several presidents to use as copywork.