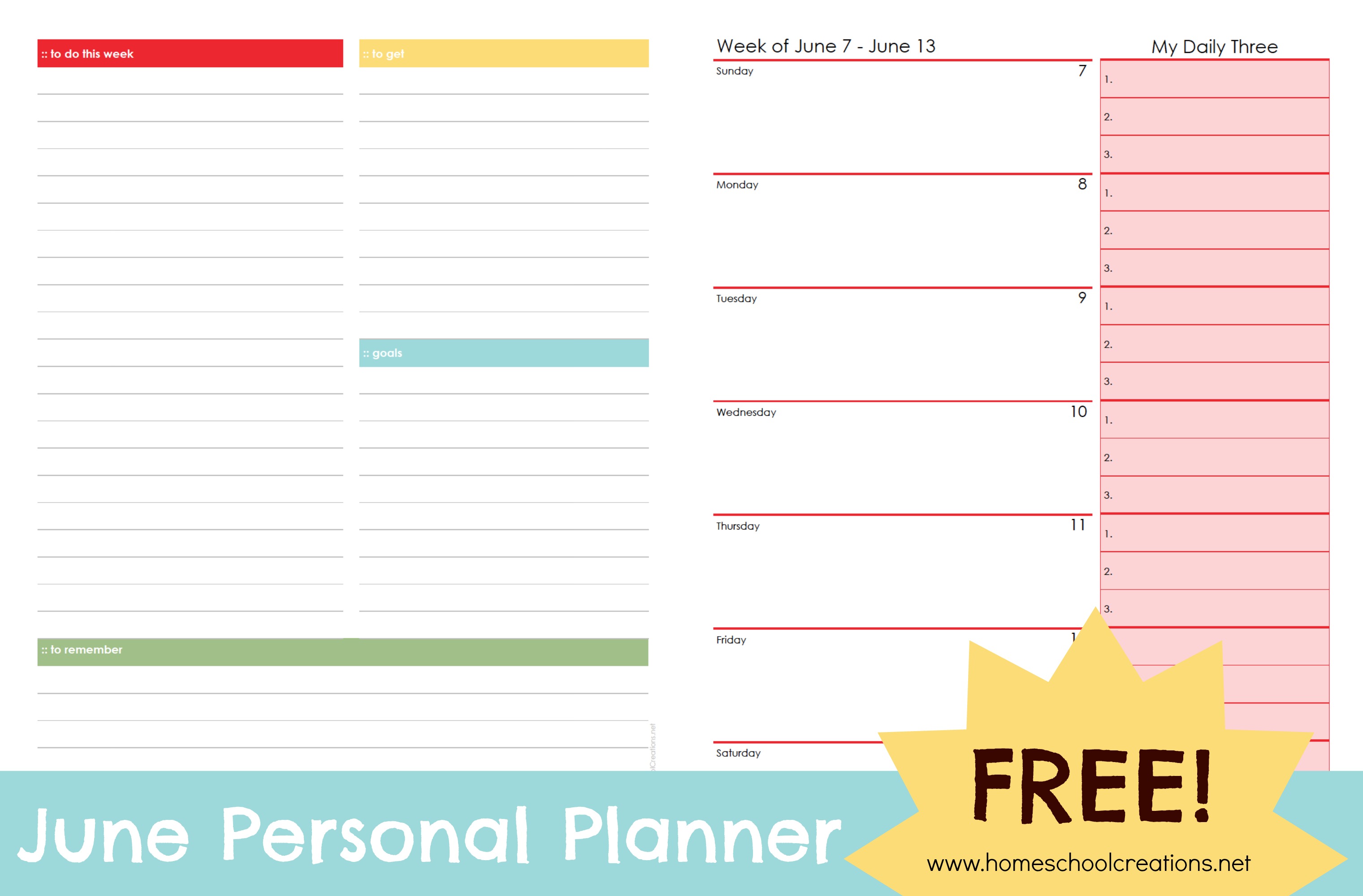 Umm – June? Already? It's hard to believe we are almost halfway through 2015! I am excited to share a few more pages from my yearly personal planner with you all. If you want to have a central place to keep track of your goings-on in June, feel free to share and download the June planning pages below. Personally, I hope to have a LOT of time at the pool and blank space on my calendar this month!

How I'm Using My Daily Planner
If you'd like to take a look at how I've set up my yearly planner, I've explained it more in this post here, as well as given links to my favorite binder and colorful tabs (because pretty makes life fun too, right?).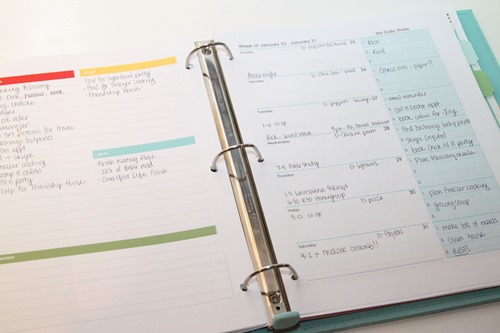 Download the May Personal Planner Pages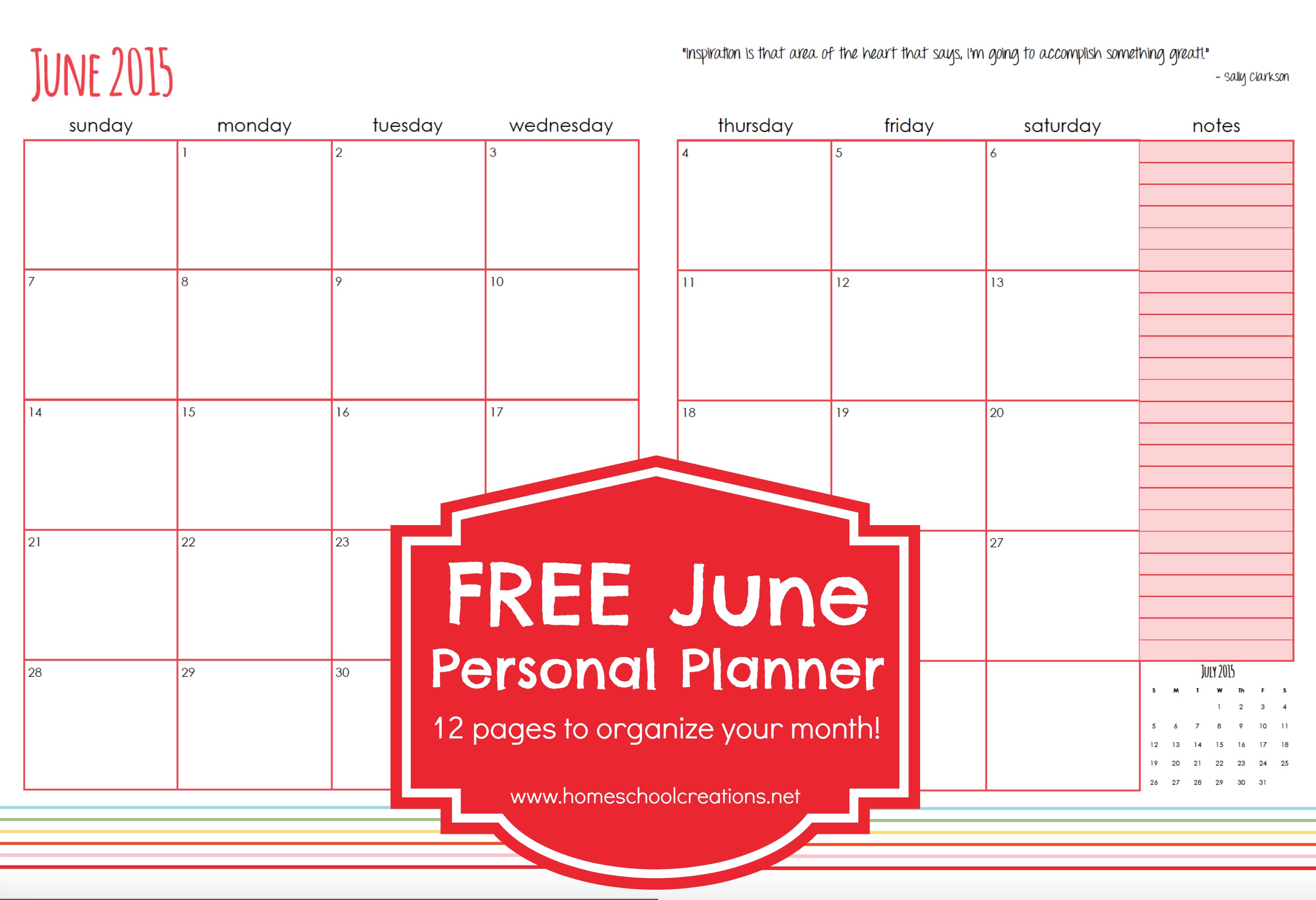 You can download the  June 2015 Personal Planner here. Each month I'll be offering a free download for that month's planning pages, so you can check back and download them as they become available.
Purchase the Daily Personal Planner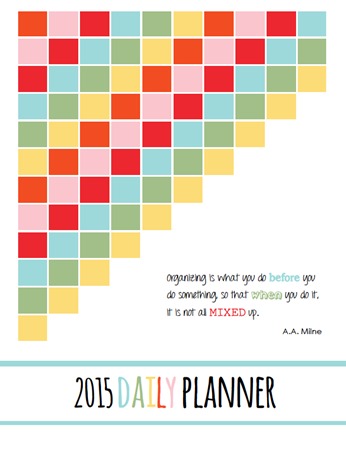 If you like the layout and want to start planning out the rest of your year now (and next year too),
purchase the full 2015 Daily Planner for $3.99
. The calendar runs from January 2015 thru June 2016. It includes 15 month-at-a-glance pages and dated weekly pages through June 2016. Enjoy!
Sponsor Thanks
We really appreciate the following companies. Many of these have been long time sponsors of Homeschool Creations and we are SO thankful for them – be sure to stop by their sites and check them out!
Teach Them Diligently Conventions are now open for registration! Speakers for 2015 include James Dobson, Barbara Rainey, and many others. Remaining locations for 2015 include Sandusky, OH and Dallas, TX. Our family is on the way to Ohio right now! Hope to see you in Ohio or Texas!
Red Wagon Tutorials offers upper level science help for homeschool families worldwide. They specialize in downloadable, online live-feed, and online recorded science classes as well as digital e-Notebooks and Flash Drive presentations. Learn more about their 2014-2015 programs.
Home Educators of Virginia 2015 Convention – Need refreshment and encouragement in your homeschool journey? Registration is now open for the 2015 Renew the Joy HEAV convention, held June 11-13, 2015 in Richmond, VA. You won't want to miss the amazing speaker lineup, extensive vendor hall, and the used curriculum sale. Only $69 for the entire family to attend!
2015 Homeschool Buyers Guide – sifts through volumes of often-overwhelming homeschool information and breaks down the decision-making process into manageable bites. In about an hour you'll gain valuable insights that answer your questions, provide direction and help you take the next steps.
WordUp! The Vocab Show is a zany new show teaching Latin and Greek roots, as well as hundreds of English vocabulary words. Utilizing a new approach to learning, WordUp! seriously expands a student's grasp of the vocabulary used in literature, science, and standardized tests.
Reading Eggs is the perfect program for homeschoolers, providing a comprehensive range of online reading lessons, activities and e-books that teach kids aged 3–13 the core literacy skills needed for lifetime reading success. Take advantage of our FREE 3 week trial and see how your child's reading improves with Reading Eggs!
Don't Miss The Daily To-Do List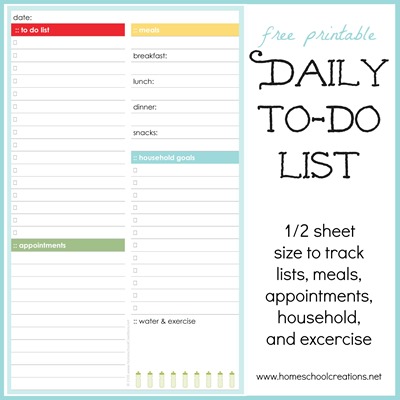 My
Daily To-Do List
is pretty basic, but hopefully it will work for you too. There is an area to make a list of things to accomplish, household goals, appointment, meals for the day, and even a space to record exercise (oh – I crack myself up!) and water intake. Each page in the document is identical so you can print them off, cut the page in half, and have two lists. If you print them front to back, you'll have four to-do lists and save a little paper.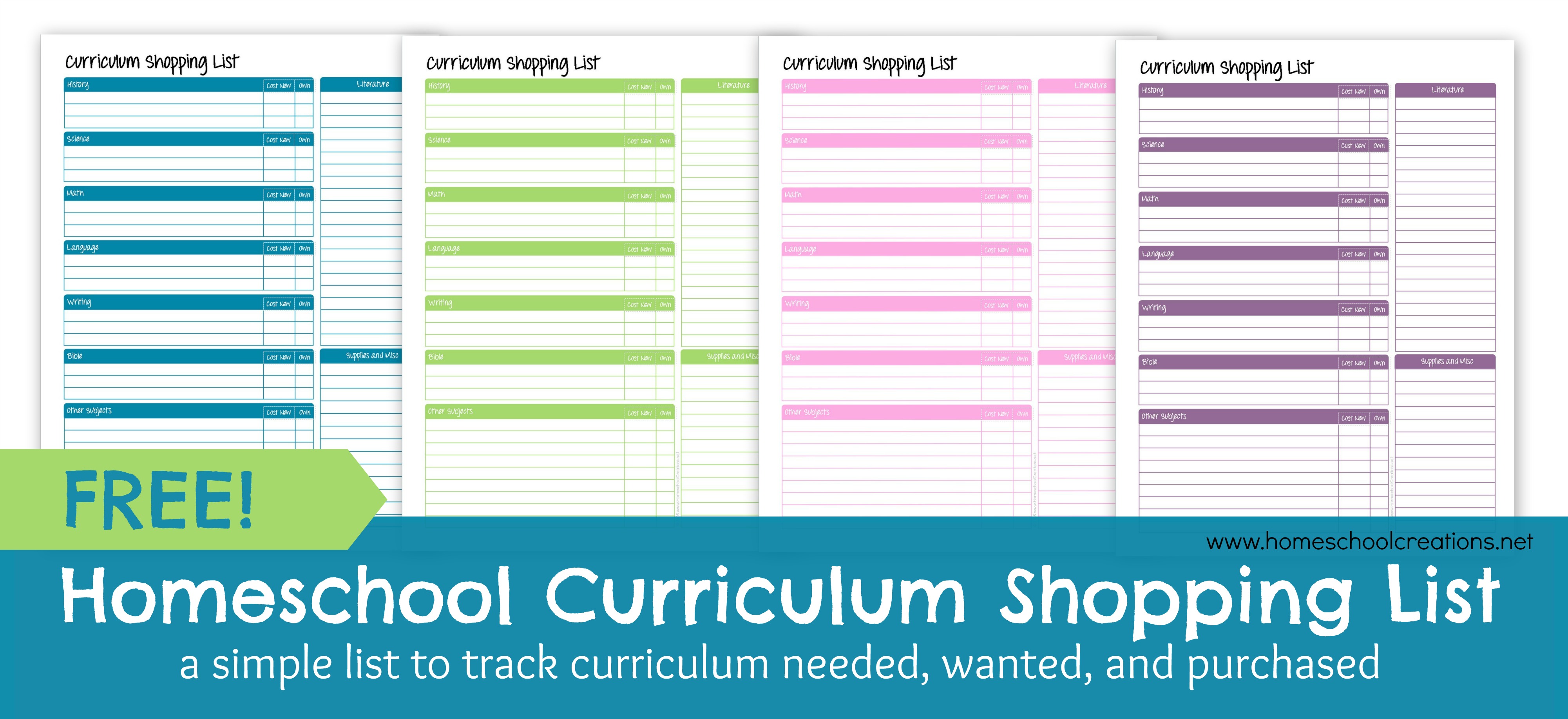 Don't miss the free homeschool curriculum shopping list printable – a simple list to use when tracking the curriculum you need, want – or already have!