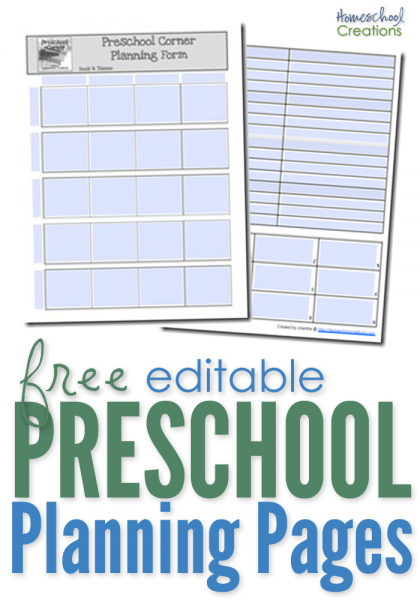 I know that I've shared my Preschool Planning Pages with you before, but I am SO excited with something new that I can offer with THIS download.
You can customize and save the pdf planning pages on your own computer!!
What does that mean? This pdf form can be typed in, printed, saved and changed from week to week, meaning you can copy/paste from week to week and save your lesson plans as you go along!!
If you want to see what my current pages look like, click on the picture above for a close up of my planning form. When you are ready to create your own, click the download button below and start working. The blue areas are all spots that can be typed in and customized to your weekly layout.