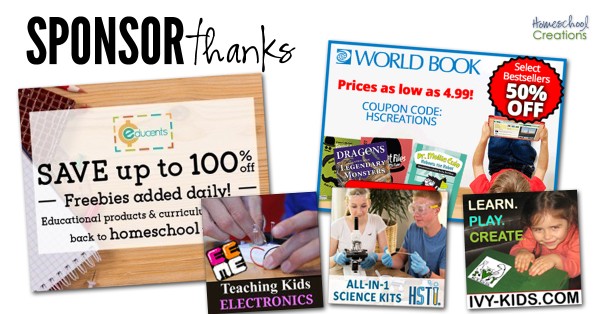 Each month there are some wonderful companies working behind the scenes with us and each offers a variety of products you will love! Below you'll find some special coupon codes from these companies along information about upcoming reviews and giveaways that you don't want to miss!
Daily Freebies with Educents!!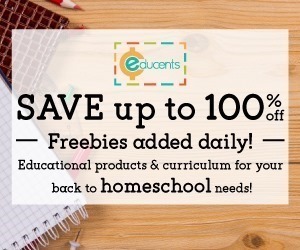 Educents has a HUGE variety of educational products and resources saving you up to 90% on engaging lesson plans, interactive worksheets, hands-on learning tools, educational games and more! Plus, Freebies are added daily!  In the next month I'll be sharing a fun project from Groovy Lab in a Box, so stay tuned!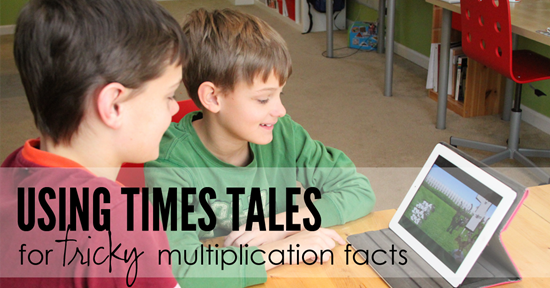 Recently I shared how we are using Times Tales to help with the more difficult multiplication facts – the program has helped so much and the facts are sticking! Read more here.
World Books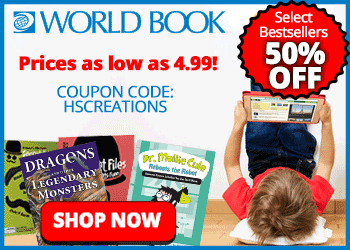 We are so happy to have World Book as a sponsor. World Book offers a variety of products, including an online subscriptions for families and students. We'll be sharing a review of some of their products in the upcoming months, so stay tuned! Save an additional 50% on all current bestsellers using coupon code HSCREATIONS during checkout!
Hands-on Electronic Learning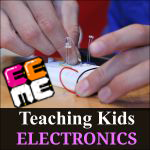 EEME – Teach your kids electronics with online lessons and hands-on project kits that foster the curiosity and problem solving skills kids need for the science, technology, engineering, math – STEM – opportunities of tomorrow. Zachary is working on another project right now and we'll be sharing that with you all. This program has truly ignited his passion for electronics!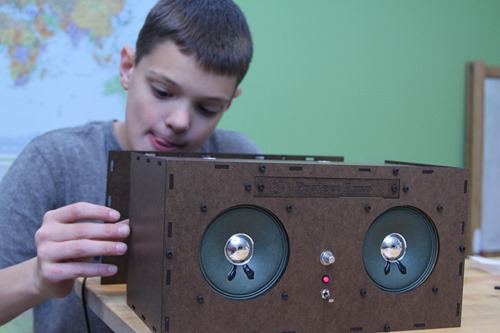 Our favorite to date, Project Amp, is now also available as a 6 month subscription (or you can save 25% on the complete project by clicking here). Zachary has been blasting music from his creation since he completed it. You can also check out a few of our other projects from EEME: Project DIY Light Display and Project Genius.
20% Off Ivy Kids Literature Pack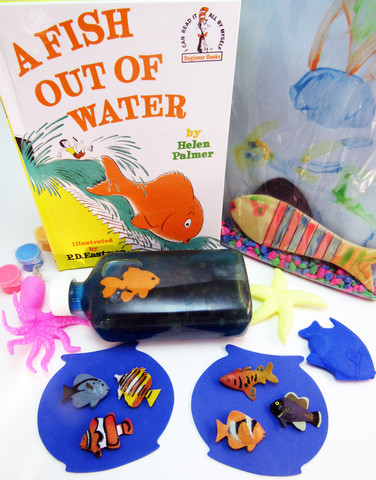 We are LOVING the Ivy Kids kits we have received and are SO excited to have them as a sponsor! If you love literature-based learning, you definitely need to visit their site and see how packed their activity boxes are for children ages 3-8! Their new March box for A Fish Out of Water is available and looks amazing. New subscribers use the code IVY20 to save 20% on your first order!!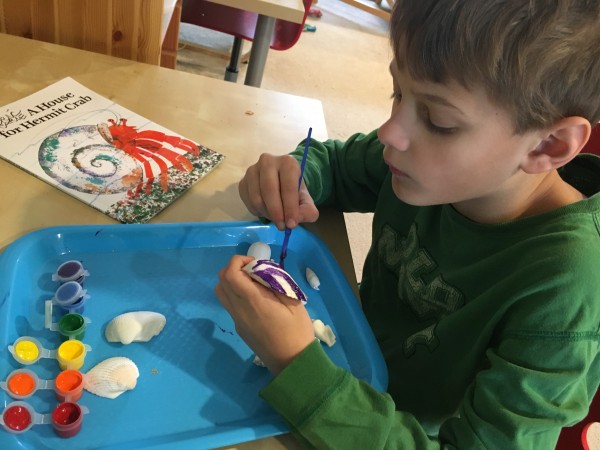 We finished the A House for Hermit Crab Ivy Kids Kit with Kaleb and recently shared a peek inside our fun. We are almost finished with Make Way for Ducklings and will be sharing a post on that soon as well.
Home Science Tools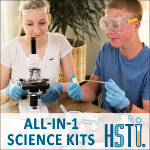 Home Science Tools is a resource for parents, teachers, and children who want a better experience with hands-on science. You'll find quality, affordable hands-on science supplies, curriculum, and kits that make science discovery easy and exciting.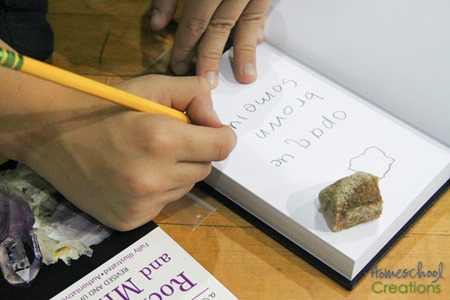 We have been using the Rock Hound's Backpack Kit and Kaleb is in love – we have rocks showing up all over the place! My hubby has been helping Kaleb set up a new weather station from his weather study kit – he is going to LOVE it!
Additional Sales and Codes!!
If you are looking for mapping software that will go along with all of your history and geography studies, be sure to check out WonderMaps this month. You can save 25% during the month of March – a HUGE savings for the entire family. It ties in well with Mystery of History and North Star Geography as well!
Win a $100 Gift Certificate for Spelling or Reading Curriculum!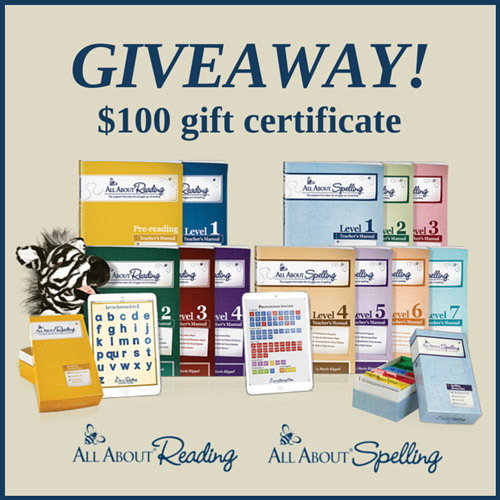 All About Learning Press is giving away a $100 gift certificate to their store – so you can choose from their reading curriculum or spelling curriculum!! We 100% recommend their programs and have used them for almost 8 years now!
That's all for this month – looking forward to sharing more with you all in the upcoming weeks on Facebook and here on the blog!