This year has seen McKenna move to mostly independent work during her homeschool time. There are several areas that we review at the start (and end) of each week together, but truly the year has been going SO well overall for her. Overall, we've been really happy with our homeschool curriculum choices, but we have tweaked a few things (but not many with her) – and I thought you all might like to see what she is enjoying the most as well!
7th Grade Curriculum Choices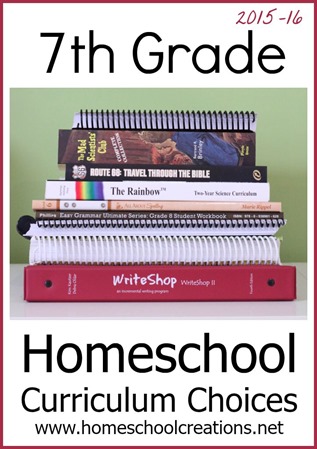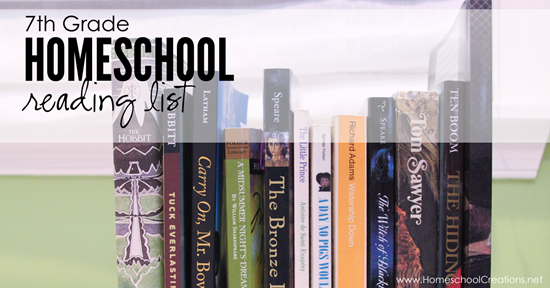 One of the best helps this year has been using a Student Planner. McKenna absolutely loves it and it has been a perfect fit for her! :) That alone makes putting it together completely worth it! Here's a look at each of the classes that she is taking and how they are going for her.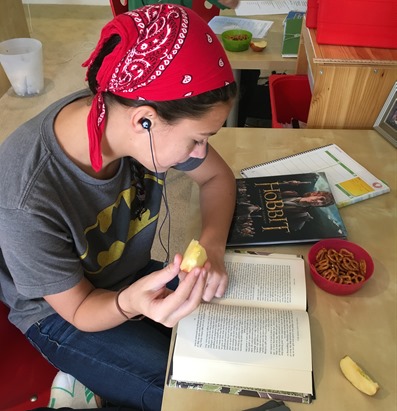 Writing – WriteShop II is one of McKenna's favorite subjects to work through. Her writing continues to grow and grow, and it's has been fun to see her implement it in different areas of her schoolwork as well as one of her co-op classes. She is taking a journalism class this spring, and even in watching her write articles she is working through the different steps the program teaches. It's a little scary thinking that next year she will be working on a lit credit for high school though!
Bible – While McKenna is enjoying her Route 66 from Positive Action, we recently started Grapevine's New Testament Overview. Her Route 66 has been primarily on her Kindle and I wish in a way that we had a physical book because of the review and questions in the book (i.e. less for me to print and just have her work on).
Science – This may not be her favorite subject, but she is plugging along in the program (mainly because she enjoys other subjects more).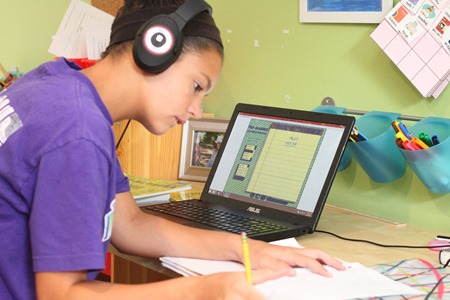 Math – Pre-Algebra is going as well as can be expected for algebra. :) Teaching Textbooks does make it more enjoyable on many levels though.
Grammar – McKenna loves Growing with Grammar and has a passion for diagramming. I love this child. We haven't been using Easy Grammar Ultimate Series Grade 8 at all – wasn't needed.
Reading – As much as she wasn't excited about some of the book choices on her reading list, she has really gotten into the bulk of the books (and secretly enjoyed them). But I won't tell.
Spelling – This has been on an 'as needed' and we haven't been regular each week.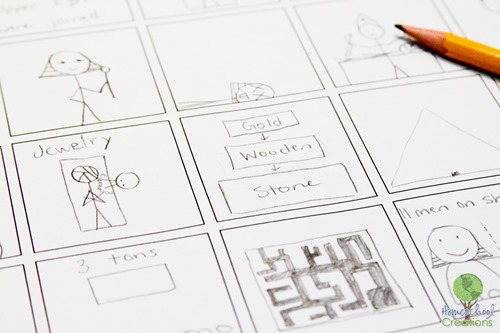 History – The comic strip templates have truly been one of the best additions to our history time. McKenna's illustrations are always hilarious and she definitely remembers the lessons!
What We've Added or Finished
Swimming – We had considered adding swim team to the kids' schedules and finally decided on the 8 month course for all the kids. Rick has been helping coach (to help defray costs), and McKenna has excelled in her swimming and improved so much over the last few months. The kids practice 3 times a week right now (compared to 4 times in the fall) and we are done with meets for the year (phew).
Vocabulary – McKenna has worked through the entire Word Up Vocabulary program (and we really hope they make more levels). This was probably one of her favorite subjects last semester – enough so that she is seriously considering Visual Latin for a class next year (and high school credit).

You can see our detailed curriculum posts for each child by clicking on the images below. You can also see our 3rd grade mid-year review and 5th grade mid-year reviews.