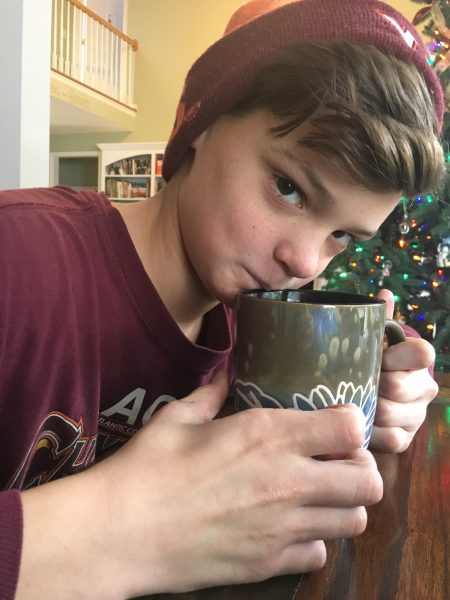 This boy. We sat down a bit ago and looked back at his progress over the last several months and map out the rest of the year. It was a great chance to see if we needed to make any adjustments (in curriculum, implementation, or attitudes – cough).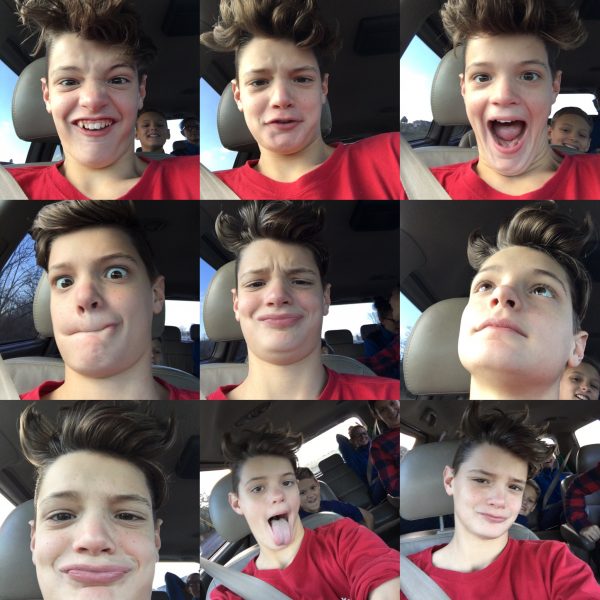 If the above is ANY INDICATION on this boy…well, then. The deal with my phone is – if I find selfies (however crazy they may be) on my phone, they can be used anywhere. Anytime. And this is my life, people. Every single day. :)
Overall, everything has been going well (we've been making minor tweaks throughout the weeks as we go), but I thought you might like to see what the kids are enjoying and also how it's working so far. I'll be sharing more on each grade level over the next week or two since it's a lot easier than doing one gigantic post with everyone.
6th Grade Mid-Year Curriculum Review

Each of our 6th grade curriculum choices have been working out great. Zachary isn't always thrilled with the reading choices I have laid out for him (he'd much prefer FUN book – well, ones that are fun according to him), but we continue to go over the fact that he can read those anytime during the day. Diary of a Wimpy Kid is great (and I'm happy he is reading for fun), but it isn't counting for his school right now. :)
Zachary's two favorite subject areas are science and reading. Along with science he loves the projects he has been working on with EEME.
We still have some work to do on his being thorough in all subjects – he likes to gloss over things he isn't particularly crazy about, especially when it comes to things that involve writing by hand, but otherwise he is doing well as a whole and much more focused than he was last year.
6th Grade Homeschool Curriculum Choices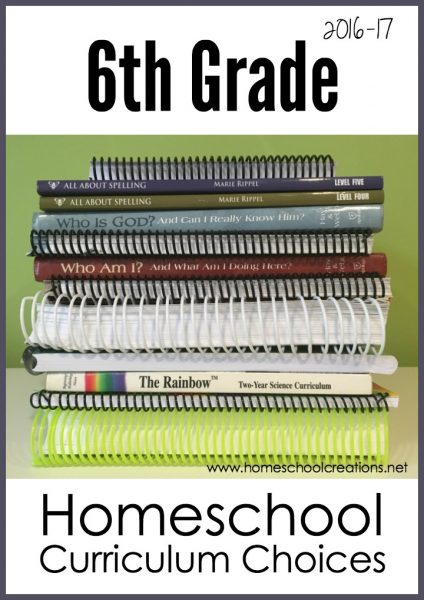 Here's a look at the overall plan for our 6th grade year…
What We're Adding (or Already Have)
Handwriting – One thing Zachary doesn't like is his print handwriting. He has a good handle on cursive, but whenever he takes notes, he complains about how it looks. He asked if we could add in some handwriting practice, so I ordered a copy of this program to use (and it goes along nicely with the next addition).
President Review – to go along with our US History studies, we have added in a quick review of the presidents (and what better time than an inaugural year?). Each week we are going through 2-3 presidents and writing down quick facts. I've put together some general notebooking sheets for the boys to use (and will be sharing them soon).
What We've Slowed Down On or Put Aside for Now
Nothing! Zachary finished the first book in the Who is God? series and has moved on to the second book for the last half of our year.
What Mom Needs to Focus More On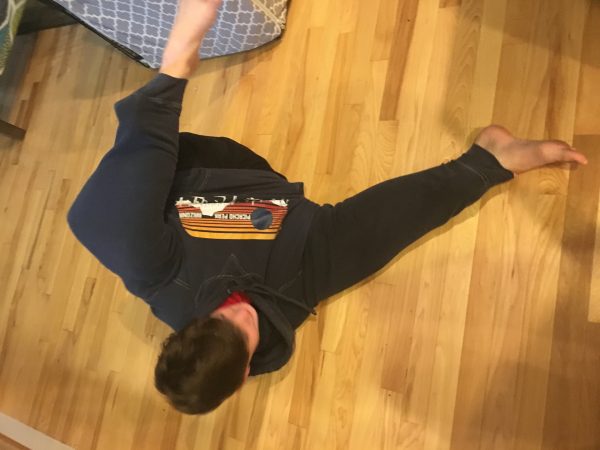 The above is something Zachary managed to get his legs stuck through the arms of his sweatshirt – and got stuck.
Keeping the Boy in Sight – Zachary isn't one that likes to stay in his seat. He is a fidgeting, moving around (all the time), tapping, and plain ol' driving my senses batty most days. It's hard to let some stuff go as he learns and help him learn to tone things down where others are concerned. The only problem is when he "needs" to go somewhere quiet (the irony does not escape me since he is one of our noisest kiddos) – and then doesn't return. It's easy for me to get sidetracked with another child and forget we haven't seen him in a bit. As much as he dislikes it, we've been trying to keep him within eye sight.
Spelling – Zachary has really improved remarkably in this area, but this is one area I tend to forget easily about! He and I have set up a weekly date time (it's on my calendar now) where we review some of his independent work and also go over a spelling lesson (or two) together.
Family read-alouds – The last few months have felt very helter-skelter and our kids have gotten SO picky about audio books (once you find ones you love hearing, it's hard to listen to ones that are a bit 'meh'). They love it when I read aloud and with the weather chilly and swim season almost done for us, these will pick up for sure.
See What the Kids Are Up To…
Click any of the images below to see our homeschool picks for the current school year. You'll also find links to past years choices in each post.