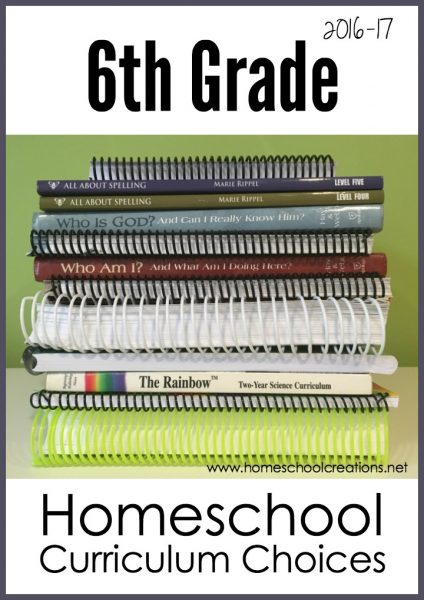 This year we have some familiar programs coming back to the desk and have one new (fresh off the presses) program as well. Zachary's going to have a little more responsibility on his plate. Last year was stretching for him, and when I asked him what he wanted most this year, the answer was focus. (I'll amen that.)
We had great intentions of geography last year, so this year we are definitely targeting that area together with his younger brother. Friends of ours are also studying US History, as well as Laurianna our 10th grader, and our intent in history is to work on a similar cycle with the boys so we can tie in some field trips with another family. Granted, we don't really need to have every field trip go-along with with the era of history we are studying, but it does make it more fun!
Zachary is moving away from our workbox system this year as well and trying to manage his own paperwork. It's a step back for me and a more hands-off approach, but it's something we both felt he needed – taking control of his 'stuff' so we could let go of some of the mental battle with each other. I don't know if that makes complete sense, but suffice it to say, it's a battleground some days and we will see how it goes.
6th Grade Homeschool Curriculum Choices
Here's a look at the overall plan for our 6th grade year…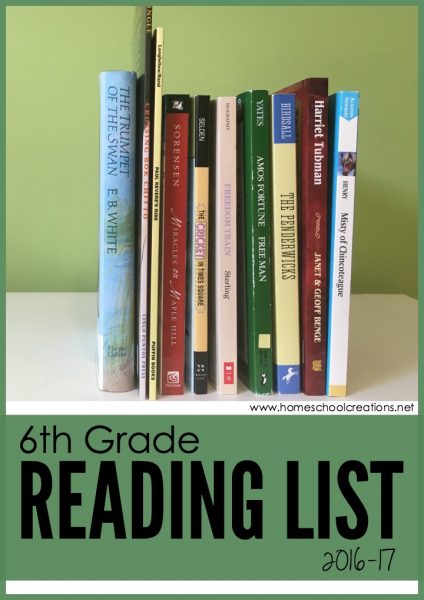 While Zachary isn't necessarily thrilled at all the curriculum at his disposal (grins), he is looking forward to his new science program – and I'm looking forward to see how he likes Writers in Residence this year. History is also shaping up to be fun since our friends are doing it alongside us, meaning the boys will have projects to work on together as well.
The 'extra' incentive of EEME is also something motivating for Zachary. While it technically is science, he works on his projects from them when he is done with his day-to-day subjects. He likes to keep the most recent box on his desk to remind him of what is coming!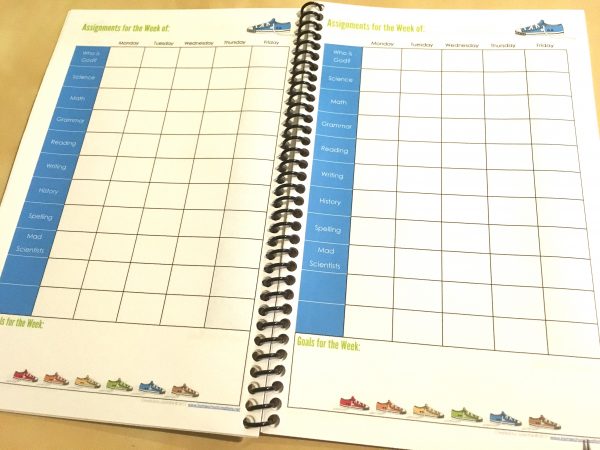 One thing Zachary asked me to do this year – make him his own mini-planner of sorts. I printed off about 10 copies (front/back) of the daily assignment sheet I made for him last year, had it spiral bound for about $3, and he is using that to track his school work. He wasn't quite ready for a full student planner yet like his sisters, and this is enough to help keep him accountable and make sure he is getting the things finished he needs to. It's so tiny and cute – perfect for him. :)
Co-op Learning
Art isn't necessarily Zachary's favorite subject, so having it as part of co-op this year and being able to work on projects with friends may help sweeten the pot for him. Twice a month he will be getting together with a small group of middle schoolers to work on the following classes.
Mad Scientists Club

– kids will be reading short stories from

this book

and also working on go-along experiments. Last year they also completed a science fair project – FUN!

Art – learning about a different artist and art technique each week/month. We're still figuring out the best method of attack for this one.
Curriculum in Year's Past
In case you are interested in seeing the curriculum that brought us to this point, here's a peek at what we've used with McKenna the past few years:
If you are new to homeschooling and aren't sure where to begin in choosing homeschool curriculum, please don't let this post overwhelm you! Check out the entire Homeschool Basics series for answers to more frequently asked homeschool questions.
See What the Other Kids Are Up To…
Click any of the images below to see our homeschool picks for the current school year. You'll also find links to past years choices in each post.