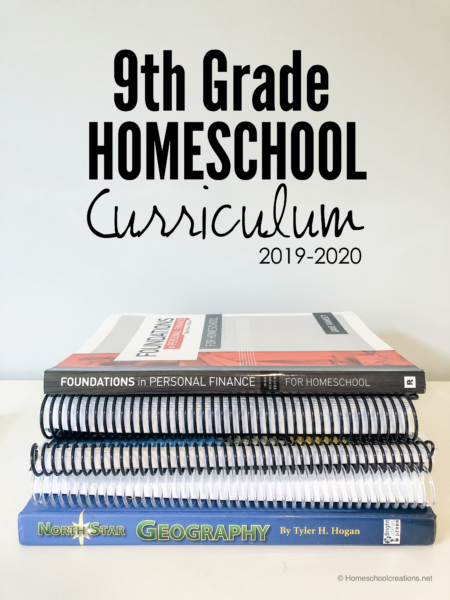 The fact that we've already had two kids in the ninth grade would make it appear that picking out curriculum would be a piece of cake. But one of the huge benefits of homeschooling is that we can tweak programs, switch up the grade level we teach a program, or even completely change to a different program. As I mentioned in this post – each of our kids has been different in their likes/dislikes and focusing on individual strengths is a definite plus!
Last year Zachary started work on several high school credits and about 3/4 of the way through the year we realized that his current swimming times may shift our academic focus as we delve into the world of NCAA course approval (because life just isn't fun enough!).
We've slowed down the pace a little bit for him (which is GREAT) because his swim practices will really be intensifying this year. Last spring something really clicked for him in several events, and he made some incredible jumps in time and technique. Our mantra through this entire process has been to let the boys lead us in their desire to swim – we don't want to push them too hard because we want them to enjoy what they are doing. Yes, work needs to be put in, but we also don't want them to burn out.
That said, below you'll get a peek at our 9th grade homeschool curriculum choices – a look at the new (and favorite) programs we are using for the upcoming school year. An * depicts curriculum/programs that are new to us this year.
*feed readers, please click over to the blog for some of the additional links to curriculum
9th Grade Homeschool Curriculum Choices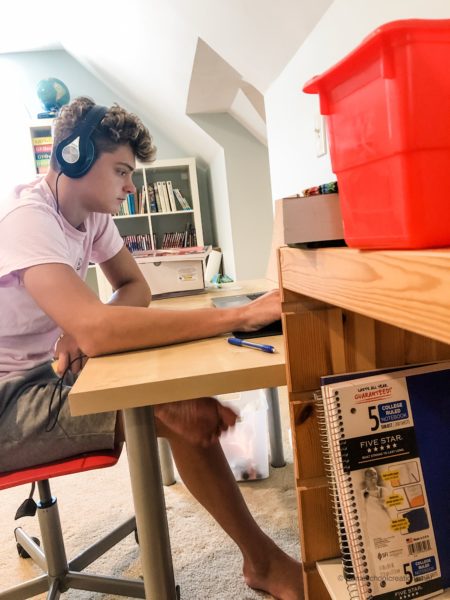 Credits to earn: 6
Co-op Learning
We have a small group of high schoolers that will be meeting weekly to work on personal finance. Zachary will also be getting together with one friend to do the lab part of biology (because any dissection is better with a friend, right?).
Math
We have the paper version of Geometry, but this year Zachary will be working on the online version of Teaching Textbooks Geometry (3.0). It follows along with the book, and I'm excited that I can log in on my laptop and see what he is doing since everything is stored online! (He'll earn 1 credit for this class.)
Confession: boy wonder still has about 20 lessons of Algebra 1 to wrap up before he can jump into Geometry. Keeping it real, people!
Geography
Zachary is continuing to work through North Star Geography. Last year we opted to follow the two year plan included with the book so we could "ease" him into high school work. When completed, he will have earned a full credit as a high school class.
Writing & Literature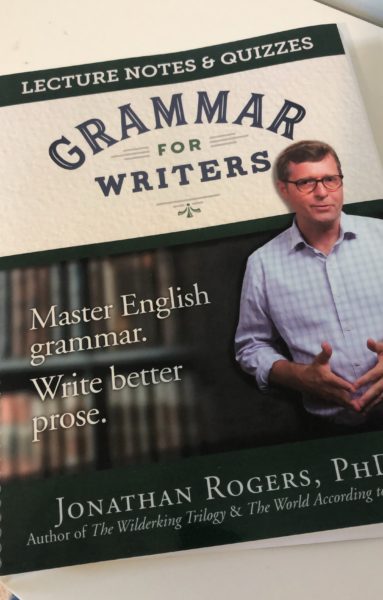 Zachary will be using a brand new program from Compass Classroom for grammar/writing this year: Grammar for Writers. He will be watching the lectures online and working through the workbook (we have the print version). Last year he worked through the Grammar of Poetry (1/2 credit), so these classes will be combined together for essentially an "English 9" class for him.
We will also be continuing with All About Spelling Levels 6 & 7 for spelling. He is sitting down with me this week to choose four main books for his reading over the year.
Biology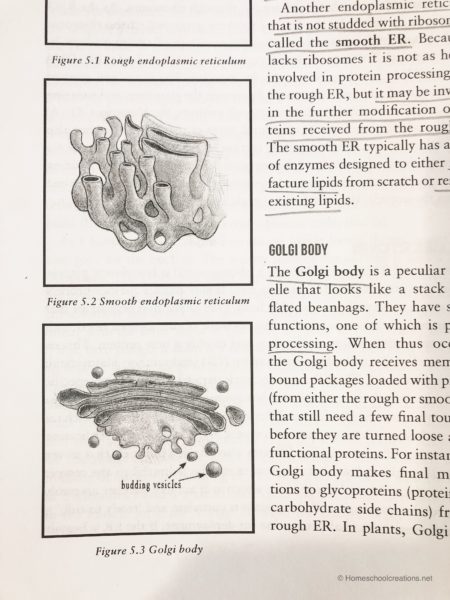 We'll be working through The Riot and the Dance biology this year and have a local friend to complete our lab activities with each week. This program is one we switched to with McKenna and really enjoyed the layout and the way things were explained in the text. We mix up the labs a little bit from how the book presents them and added more dissections (because they really are fun!!) to the mix as well.
Reading
We aren't focusing on a dedicated literature program this year, but there are a few books Zachary will be reading through over the course of the year. It's a fairly eclectic list, but some are ones he chose and a few are ones I am reading along with him.
Swimming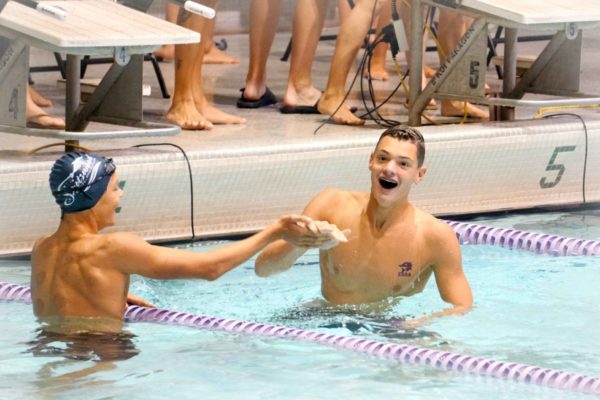 This past year Zachary decided to swim year round. For those of you with swimmers, he not only competed in short course (25 meter pool) but also long course (50 meter pool) this summer. He is now measuring in at a bit over 6'3″ and essentially has flippers for feet. He has been dropping even more time and really loves most everything about swimming (his parents are not as fond of the early morning practices!). :)
Quite honestly, swimming is a mixed bag for me personally. It does mean quite a bit more running around in the evenings, especially as Zachary is in the top practice group and expected to attend a high percentage of practices each week. But he is WILLINGLY putting in over 12 hours of pool time in each week as well as multiple dryland practices weekly, so his physical activity is beyond admirable.
Sidenote: this is the boy who will now come home after practice and eat about a dozen eggs for breakfast. Our grocery budget is about ready to go nuts again.
Boy Scouts
This will be Zachary's last year participating in Scouts. He is currently ranked as a Life Scout and our troop will be disbanding next June as our current troop leaders retire. Zachary is working hard to complete the remaining four merit badges he needs to earn and deciding on his Eagle Scout project (ideas welcome!!). Our troop has been such a great outlet for Zachary, and he has really loved it over the last four years.
Personal Finance
One of the best things that happened for Zachary this past summer was getting his first job at our local pool. He helped serve in the snack area, and it's been a great jumping point for teaching about saving and spending. The Foundations in Personal Finance class is one of my favorite electives to go through with the kids because it really has helped shape how they view their current and future finances (McKenna saved up and paid cash for her first car this summer and has a $1000 emergency fund!). We'll be working through this class with a small group of kids – and it will be fun!
Curriculum in Year's Past
In case you are interested in seeing the curriculum that brought us to this point, here's a peek at what we've used with Zachary the past few years:
Planning the Middle and High School Years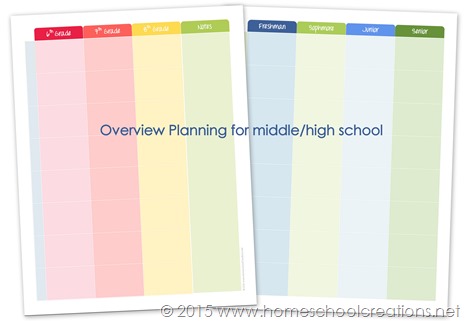 One thing that has been a huge help to me in mapping out the upcoming years with our kids is this middle school and high school planner. Essentially I am able to get an extended view and map out the future years to see what we need to work on and when it might fit in best -and make sure we aren't missing anything overall.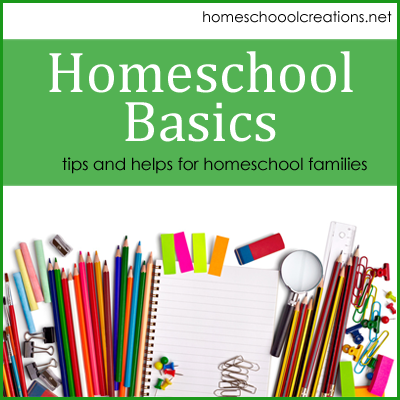 If you are new to homeschooling and aren't sure where to begin in choosing homeschool curriculum, please don't let this post overwhelm you! Check out the entire Homeschool Basics series for answers to more frequently asked homeschool questions.
See What the Other Kids Are Up To…
Click one of the images below to see curriculum picks for our other children.