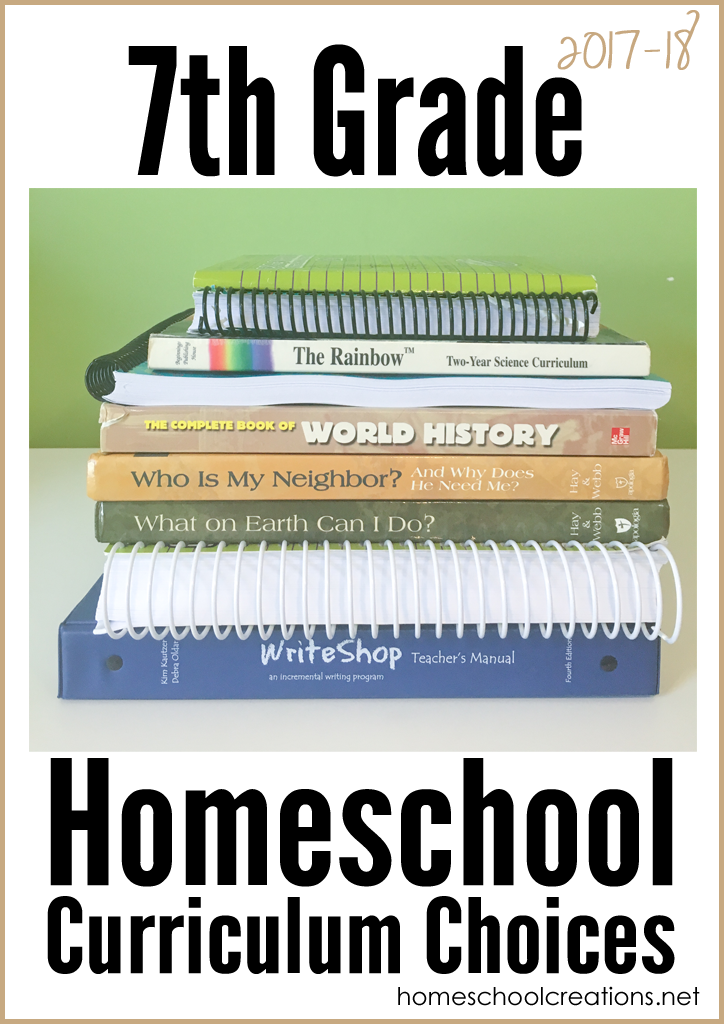 Many of Zachary's 7th grade subjects will be worked on independently, but history and read-alouds are areas he and Kaleb will be joining up together. We are cycling through history and will be starting up this year with world history.
Zachary definitely needs a little (or a lot) of direction throughout the day. He never stops moving. Or talking. (grins) This year we will be focusing on responsibility, serving others, and following through on projects (even though we might not always enjoy what we're doing). This will be the first year Zachary will use a full Student Planner, but he is actually looking forward to it (and I know I'll have to keep up with him to write things down too).
7th Grade Curriculum Choices
One subject I think Zachary will really enjoy this year is the Word Up Vocabulary program from Compass Classroom. McKenna absolutely loved it when she used it a few years ago (both funny and engaging), so I think it will be a great fit.
Co-op Learning
We are still in the midst of co-op planning for the upcoming year. At the moment we have plans for Zachary to help out with the 4th and 5th grade boys on STEM projects, but we may see if there is something else we can work in for him.
Curriculum in Year's Past
In case you are interested in seeing the curriculum that brought us to this point, here's a peek at what we've used with Zachary the past few years:
Planning Middle School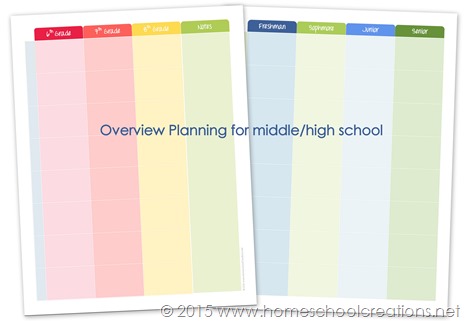 These free middle and high school planning printables have been such a huge help to us as we started mapping out Zachary's middle and high school years. As much as I don't want to think about the fact that he is growing up, it has helped me look at the bigger picture and make sure we aren't missing anything overall.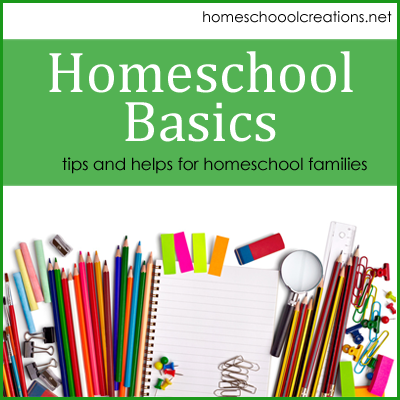 If you are new to homeschooling and aren't sure where to begin in choosing homeschool curriculum, please don't let this post overwhelm you! Check out the entire Homeschool Basics series for answers to more frequently asked homeschool questions.
See What the Other Kids Are Up To…
I'll be sharing more in the upcoming days and weeks on what our other kids are studying this year, so stay tuned for those posts.
| | | | |
| --- | --- | --- | --- |
| | | | |
What subjects are you excited to work on this year with your kids?