We're in the final countdown! Books are (mostly) sorted. School supplies have been purchased and are ready to go. The school room has been cleaned, purged, and organized.
Needless to say, the kids have been relishing their last bit of "freedom" this week by spending as much time at the pool as possible. I haven't reminded them that it's really going to be more of an easing into school than a full on attack. (They'll be fine!)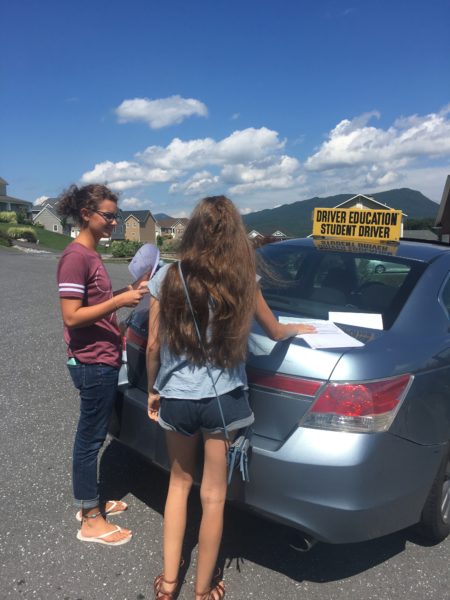 This week we had a few FUN things happen at home. On Tuesday, Laurianna officially finished her behind the wheel training and BECAME A LICENSED DRIVER!! She has already happily driven off on her own (oh how wonderful) and we're now on the hunt for a car for her. This is going to be such a HUGE help this fall with her taking classes at the community college (a 25 minute drive one way).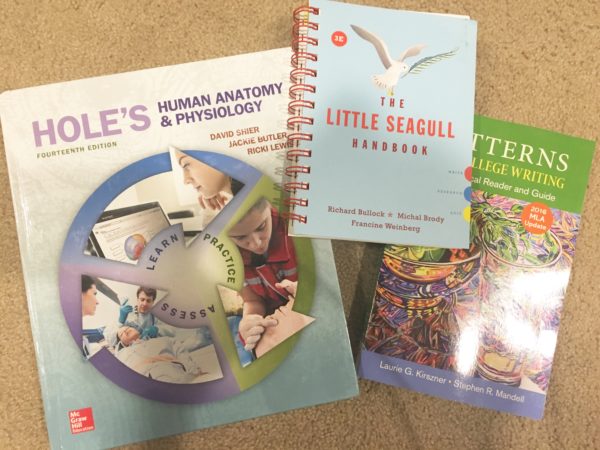 All of her college textbooks for the fall semester showed up on Monday – another YAY!!! I am so thankful that Amazon carried everything she needed and we were able to get them at an amazing price too. Several people had recommended Chegg, but both rental prices and brand new books were less via Amazon. Here's a peek at what we have on deck for this semester for her..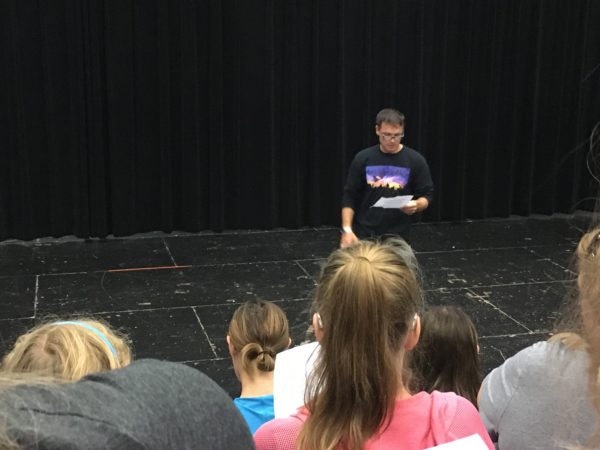 McKenna has already started one of her classes for this semester and it's one I am so excited about for her. She has a beautiful voice and the local community college is offering a drama class for junior and high school students. She will be working every Saturday (and many, many hours in between) toward performing Les Miserables in November. Auditions for singing roles are in a few weeks and she is currently preparing her pieces for that.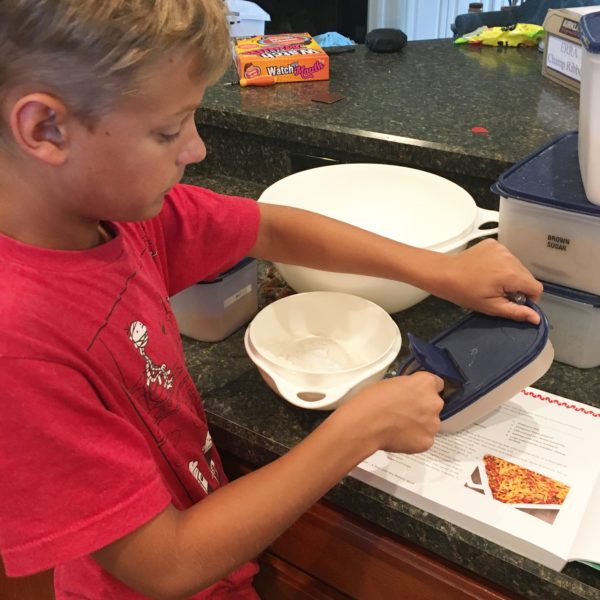 While the older three kids were working on Friday, Kaleb decided to do a little creating in the kitchen. I managed to talk him out of a few recipes that would have involved a whole heap of work (we had a very short time frame for him to bake), and he settled on some oatmeal cookies. The best part about the cooking – we get to sneak in a little reading time. In order to bake it, he had to figure out all the ingredients and how to do it. :) They turned out great!
That's it for this week. Next week – some back to school pictures and the fun of the new school year begins!