With the kiddos a bit under the weather last week, this week (although intended to be our spring break) we spent some time catching up on some missed lessons.
For me that meant wrapping up a few things that I've been putting off: taxes, grading papers, and lining up some of the classes that we will be focusing on next year for McKenna for 10th grade. Our kids each have different personalities, and McKenna will require some different study areas because her interests differ from Laurianna's. While there are a few that will overlap (math, literature, history), it's looking at her other interests and tailoring classes to her that is going to be fun.
On the bright side, getting Laurianna's classes figured out took us under twenty minutes. We met with her advisor at the community college and registered her for fall classes – WOOT! It looks like she will be taking a philosophy class, a second English class (112), a sociology class, and microbiology. She is really excited and I am THRILLED that's one thing done for fall planning. :)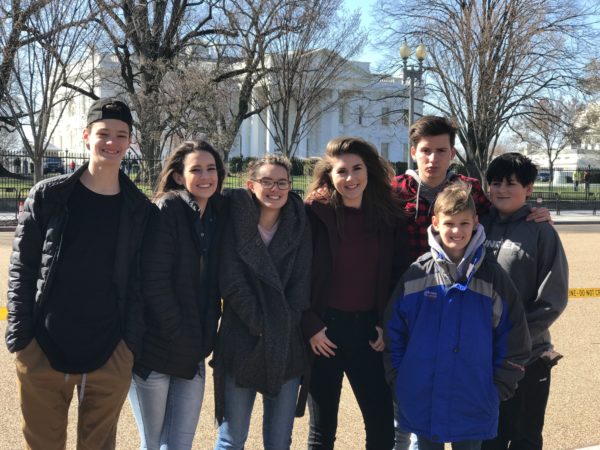 But the big fun in our week was spending a few days visiting Washington, D.C. with another family. Both of our husbands had to work, so it was just the mom and kids, and we made it a two day trip.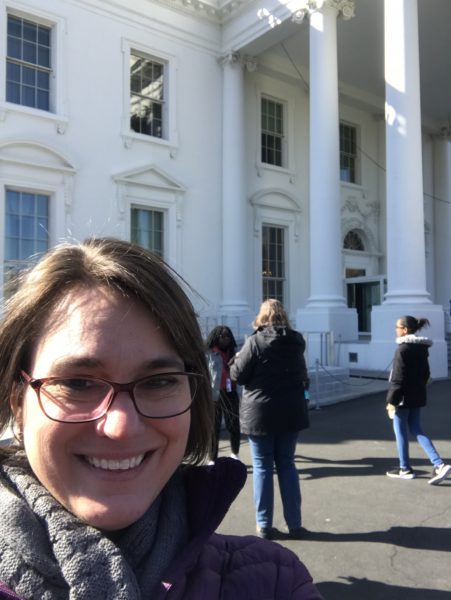 We started out with a self-guided tour of the White House. Last week we thought the tour had been canceled, but found out a few days ago it was back on.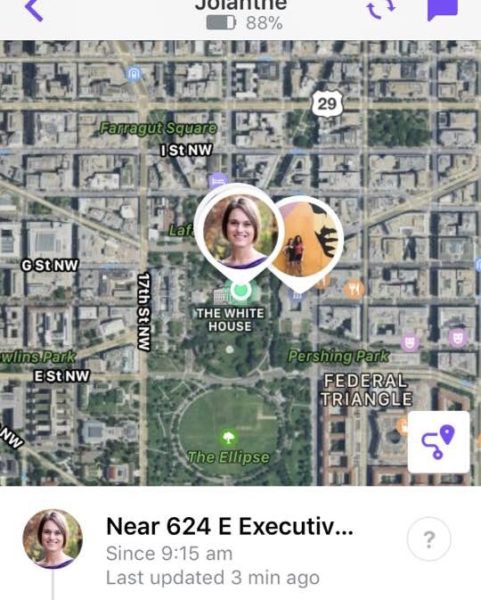 My hubby was cracking me up – tracking us all day and asking how each visit was. :) We recently downloaded the Life360 app to use with the kids since they are all over the place and it has been rather handy being able to check in. Right now we're just trying the free version to see how we like it, and Rick is obviously enjoying it.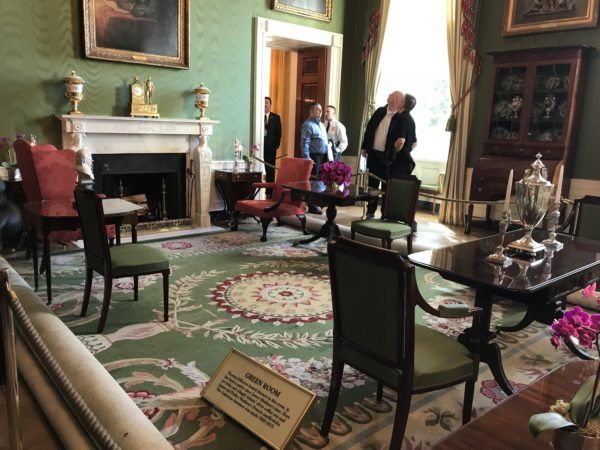 The kids have visited years DC ago, but the White House tour was a first. Green Room is my favorite, even though each of the rooms have so many fun facts to learn on the things that happened in that room: presidents being sworn in, weddings, and everything in between.
I honestly could have spent much more time there but will admit that it's a little hard with a few kids who are a bit more indifferent to all they are seeing. Yep. A room. Done. (Maybe it's just my kids). I may also have a phobia of setting an alarm off after the incident several years ago at Mount Vernon (We set off THREE, people. THREE!)
But I will say, it's rather enjoyable to spend the day with a friend too. We met this particular family several years ago while camping and since then have spent several holidays together, continue to camp together, and now we are taking field trips together. I love that.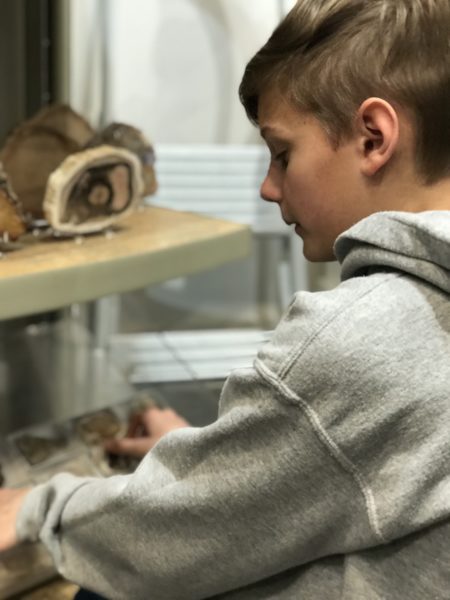 We spent a few hours at the Museum of Natural History and Kaleb's favorite exhibit was the one dedicated to gems and minerals. He had to visit the museum store after to look for something (this boy and his rocks!) and I'm pretty sure we spent equally as much time in the store looking for the perfect thing to get as we did in the exhibit itself.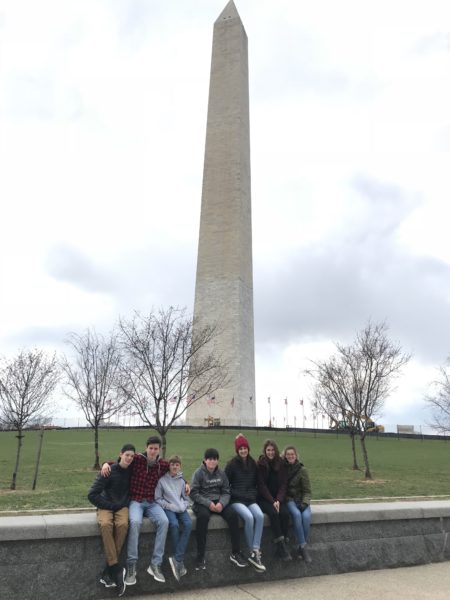 The wind started picking up and it was SO COLD after, but we stopped by the Washington Monument (unfortunately going through renovations again – last time we were up was right after the earthquake that closed it down for a bit), so more of a photo op for the kids.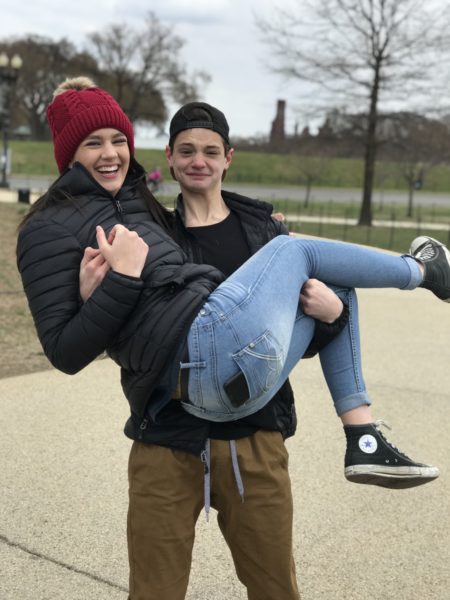 And some time to mess around together.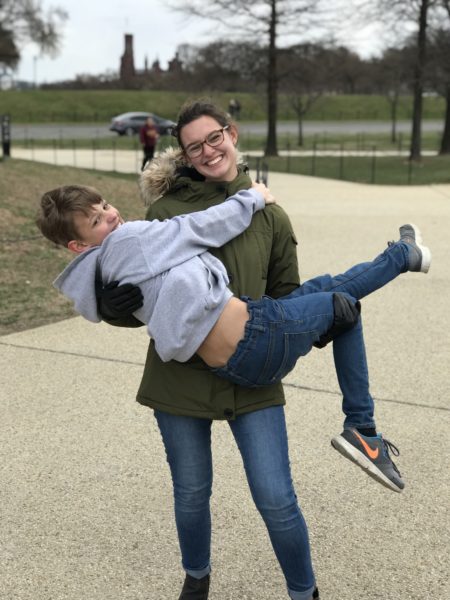 And be silly.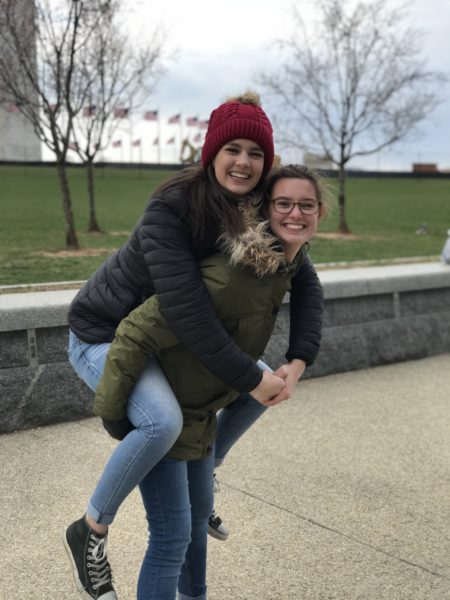 And that's something I love more than anything. Seeing these pictures makes my heart happy. Day in and day out the kids may have their disagreements, but I when they are having fun and cracking each other up – well, that makes a mom's heart happy.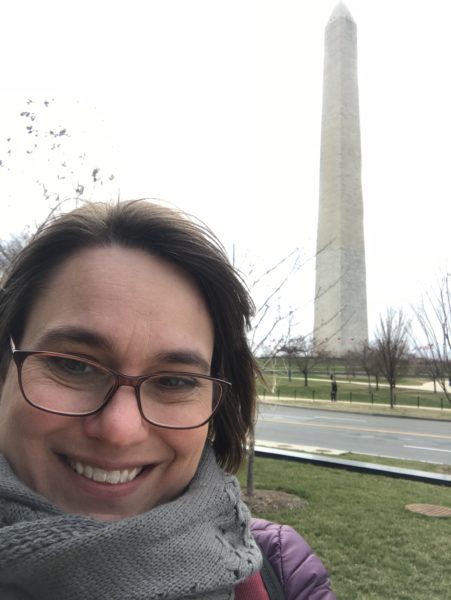 And this one – just for me to prove I'm there, because inevitably I forget to take pictures that include myself in them, so time for a selfie (or two!).
That's it for our week – HOW WAS YOURS??