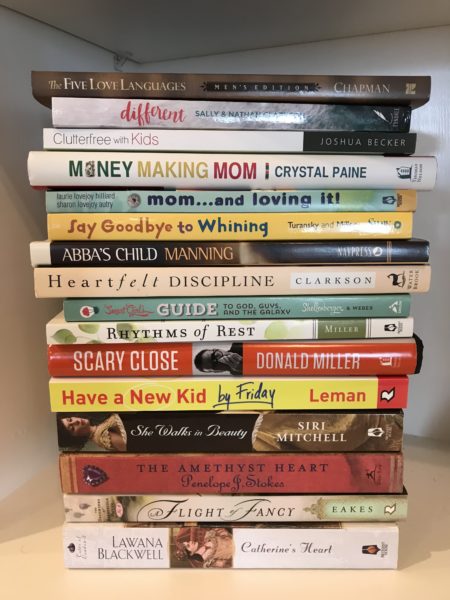 Our bookshelves need a little cleaning off, and one fun way to do that is to share the book goodness with YOU all and give them away to one of my readers.
That is, assuming you love free books. :)
Many of the books are in brand new condition, but a few others may have some underlining or an earmarked corner or two. A chunk of them are from my past reading lists, but others are ones that have been pulled off the shelf to make room for another book or two currently on my list.
Here's a peek at the sixteen books that are in the box (feed readers, click here to see the list and enter the giveaway):
To enter the giveaway, use the widget below to enter. Giveaway ends Tuesday, March 13th, 2018 at 11:59pm and is open to those with a US mailing address only.