The biggest homeschool bundle sale is back – but for THREE DAYS ONLY!! From July 16-18, 2018 you can save up to 95% on some of your favorite curriculum during the Build Your Bundle Flash Sale.
If you aren't quite sure what this bundle is all about and missed it this past May, now is the time to pull up a chair so you don't miss out on the savings offered. These curriculum pieces will not be in future sales (it will be all new next year), so if you see something you like, start shopping.
Here are a few quick posts to explain what the Build Your Bundle Sale is all about:
The Bundles That Made My Basket
If you'd like a quick peek at what we purchased this year, I chose the "build your own premium bundle" option to stack up the savings and purchased almost $600 in curriculum for $78.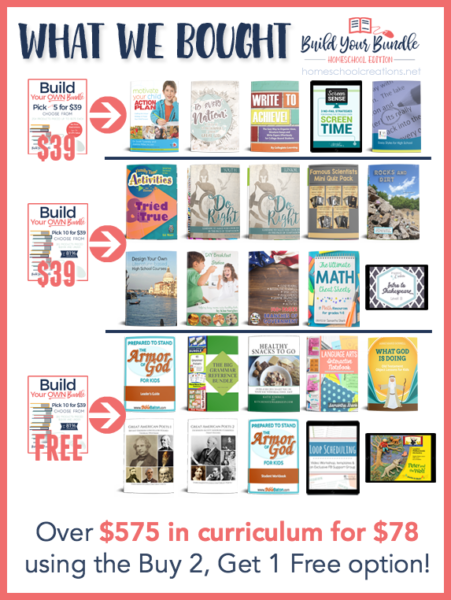 I chose 3 bundles and used the "Buy 2, Get 1 Free" option to stack up the savings.
Buy 5 premium for $39 (with no price limit) – I added the To Every Nation study, College Writing, Motivate Your Child, Screen Sense, and Essay Styles for High School (overall value $320)
Buy 10 for $39 ($19.99 and under) – Intro to Shakespeare Level B, Ultimate Math Cheat Sheets, Design Your Own Literature Based Program, Do Right: Learning to Make Wise Choices (Youth and Junior), DIY Breakfast Station, Rocks and Dirt, Branches of Government, Famous Scientists, Tried & True: Family Activities with Teens (overall value $132)
Buy 10 for $39 ($19.99 and under) – this was my FREE bundle – Loop Scheduling Workshop, Big Grammar Reference Bundle, Language Arts Interactive, Peter and the Wolf MP3, Great American Poets, Great American Poets 2, Prepared to Stand – Leader and Student guides, Healthy Snacks to Go, and What is God Doing? (overall value $125)
There are several things that I am REALLY excited about in the first bundle (College Writing, Essay Styles, and To Every Nation study), so the no price cap bundle was definitely the one I wanted to get the most out of my money! In the end that bundle was valued at $320 – and I paid $39!
This is a great chance to pick up any last minute curriculum pieces you may need or components to round out your current curriculum.
Just remember, you only have until Wednesday, July 18th at midnight to purchase.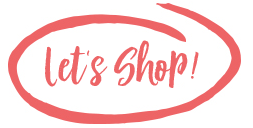 If you have any questions about the bundles or the sale, feel free to email and ask too!
This post may contain affiliate or advertiser links. Read my full disclosure policy here.