The Build Your Bundle sale ends TOMORROW (5/30/17) at 11:59 PM EST!
If you have been waiting and trying to figure out the best fit for your family, don't hold off much longer. :) I know personally that it takes time to figure out the best deal for your family.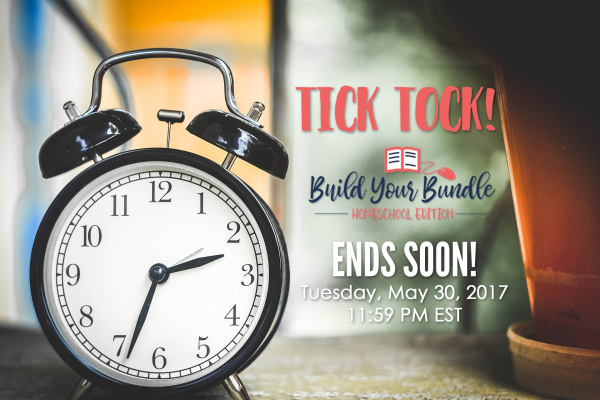 If you need some suggestions, feel free to take a peek at what our family has purchased. This year we didn't choose the pre-assembled bundles – which was a first for me!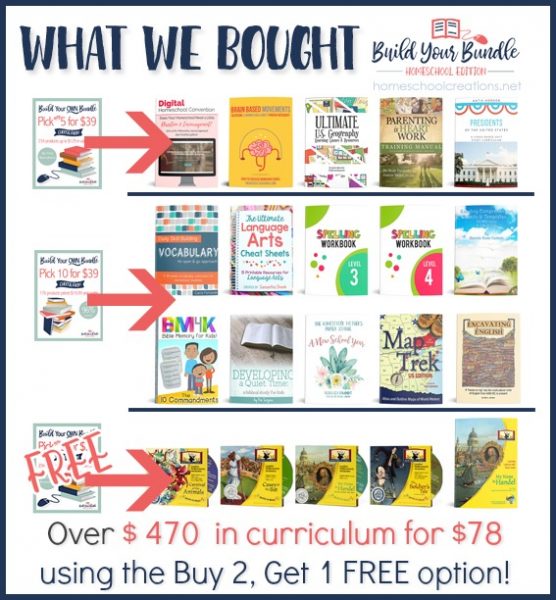 Don't forget the Buy 2 Get 1 FREE deal and the incredible bundle of bonuses with you receive with any purchase! You can see what we purchased HERE >>> https://www.homeschoolcreations.net/im-getting-build-bundle-2017/.
Otherwise, if you already have a good idea on what you are getting – don't wait too long! You only have a little bit of time left and the Build Your Bundle site is going to get crazy busy today and tomorrow!