One of my favorite things each year is attending homeschool conventions. Over the past few years I have been fortunate to be both a speaker and attendee and several different conventions across the U.S. – speaking with Teach Them Diligently and attending the HEAV Convention in Virginia. It's been both amazing to share my heart but also receive and listen to speakers on a variety of topics.
But what if you can't attend a local homeschool convention because of travel or the overall cost? If you would love to be encouraged right from a comfy chair in your own home, can I offer a solution?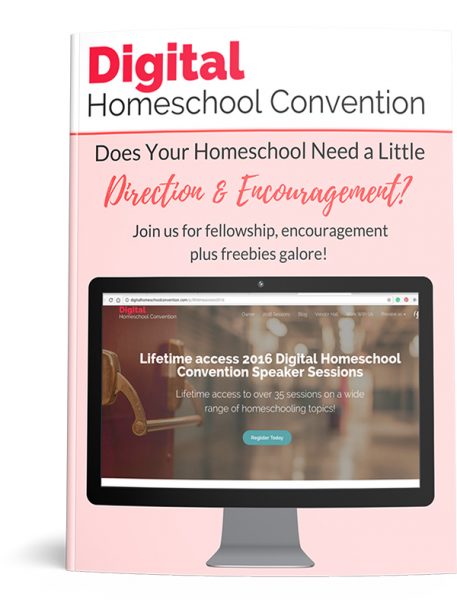 I've been listening to several of the sessions from the Digital Homeschool Convention, which is a part of the Build Your Bundle sale until Tuesday, May 30th. It is included in the Homeschool Helps bundle ($19.95) and features the following session topic and speakers and is normally $79.99! (p.s. I would HIGHLY recommend the sessions with Dr. Scott Turansky.)
Homeschool Planning
Homeschooling Methods
Teaching Strategies
Special Interests
If you are interested in anything related to parenting and anger management with kids, I would also highly recommend the Parenting is Heart Work resource (normally $49.99) that is included in the Character bundle or can be added to the Build Your Own premium bundle (this is what I did!!).
I LOVE that this resource has lifetime access. One of the things I appreciate most after attending sessions is the ability to go back and listen to talks because sometimes I hear things differently or at a much needed time! Other times I just need a refresher.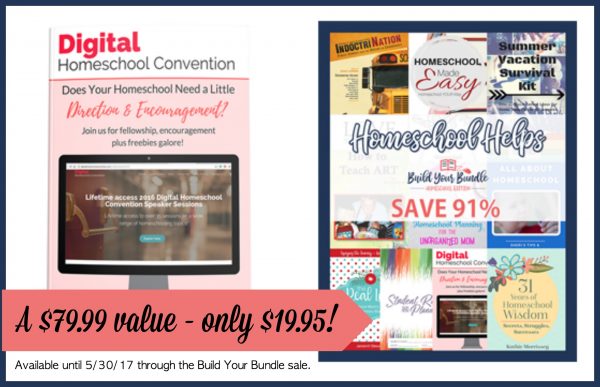 If you are at a point where you need a little, be sure to check out the deal happening only through Tuesday in the Homeschool Helps bundle – so many great sessions! And don't forget the Buy 2 Bundles & Get 1 FREE option as well!!