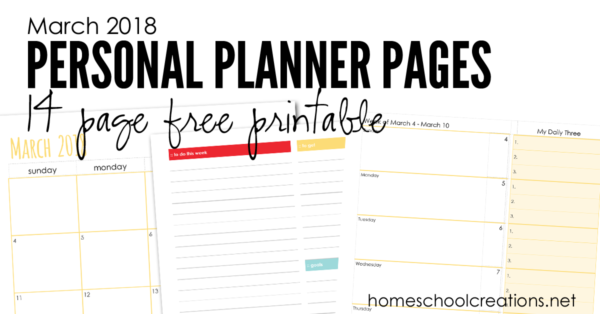 Here comes March! I don't know how your year has been going, but February seems to have been flying by.
School has been keeping us busy, along with a swim meet, volunteering, and a weekly evening service our church has been holding. The kids and I have all been helping with childcare, which makes the weeks go by even more quickly. Add in co-op classes and life, and good grief.
I'm hoping March has a little more breathing room.
We've also had crazy-fickle weather here! We go from 70 degree days to ice/snow closing down everything only two days later. (Today we are relishing the 80 degree temps and the kids are outdoors bouncing around).
Even though it's not the start of the year, maybe you'd like to get organized along with me in March. To help you out, I have a free download of my March 2018 Personal Planner Pages – try them out this month and see how they work for you.
A Peek Inside My Planner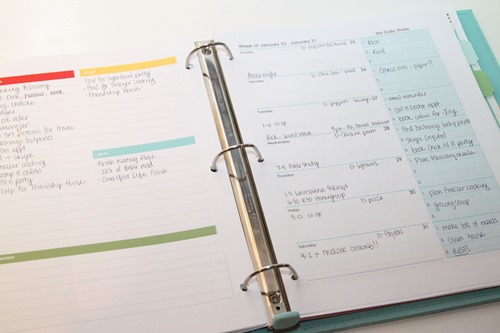 If you'd like to take a look at how I've set up my yearly planner, I've explained it more in this post here, as well as given links to my favorite binder and colorful tabs (because pretty makes life fun too, right?).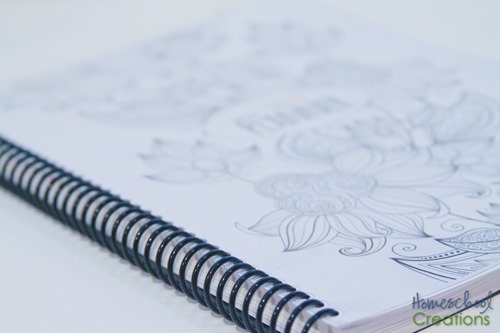 This year I've done a little something different and pulled my planner out of the binder and had it spiral bound at Staples. It has worked wonderfully and I love it this way!!
March 2018 Personal Planner Pages
You can download the March 2018 Personal Planner Pages by clicking the green download button below. There are 14 pages included as a part of the download: the month at a glance and then weekly planning pages as well, with a portion that finishes up the month of February. Each month I'll be offering a free download for that month's planning pages, so you can check back and download them as they become available.

Purchase the Yearly Planner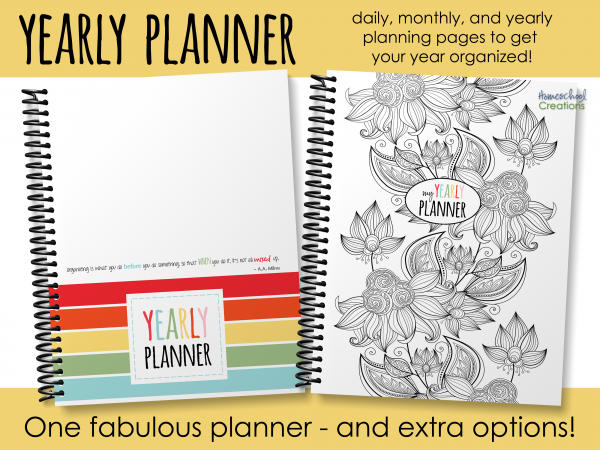 Otherwise, if you like the layout and want to start planning out the rest of your year now (and 2018 as well), purchase the full Yearly Planner for $4.99. The calendar includes month-at-a-glance pages and dated weekly pages through December 2018. There is also a link to bonus pages and additional covers for the planner.
Don't miss my student planner and weekly homeschool planner – available as well!
Don't Miss The Daily To-Do List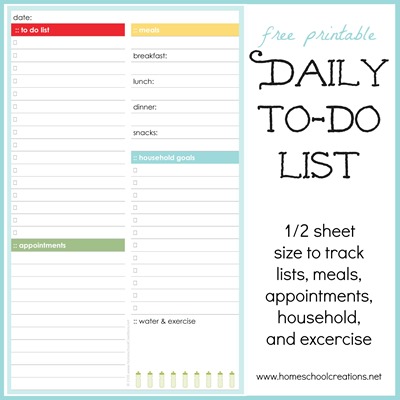 My
Daily To-Do List
is pretty basic, but hopefully it will work for you too. There is an area to make a list of things to accomplish, household goals, appointment, meals for the day, and even a space to record exercise and water intake. Each page in the document is identical so you can print them off, cut the page in half, and have two lists. If you print them front to back, you'll have four to-do lists and save a little paper.
Hope you all have a wonderful month!! I'd love to hear your plans!