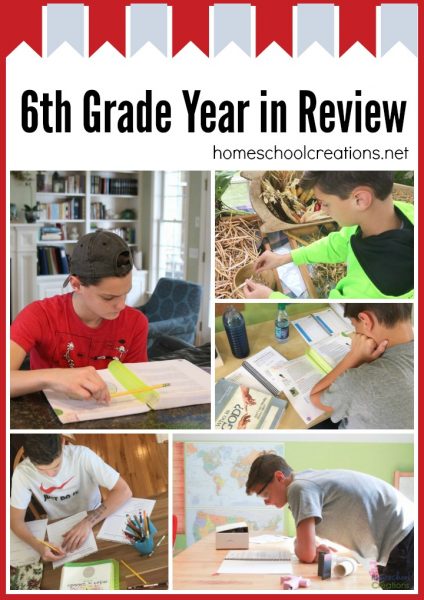 Hands-down Zachary's favorite subject again for the year was science (and much of that was tied into what he worked on with EEME). Another close second for him was his work with Who is God? and Who Am I? This boy loves any activity that a project can be added to for him to DO instead of observe.
I hope you'll indulge me a little as I'm writing these year-end posts. They help my brain process our year and also answer some reader questions when people want to know what our thoughts were on some of our choices. You can see all of our 6th grade curriculum choices in this post here, but below is a more in depth look at what we used for Zachary this past year and how it worked overall.
The 6th Grade Year Plan…
Here's a quick look at the overall plan for our 6th grade year…
Science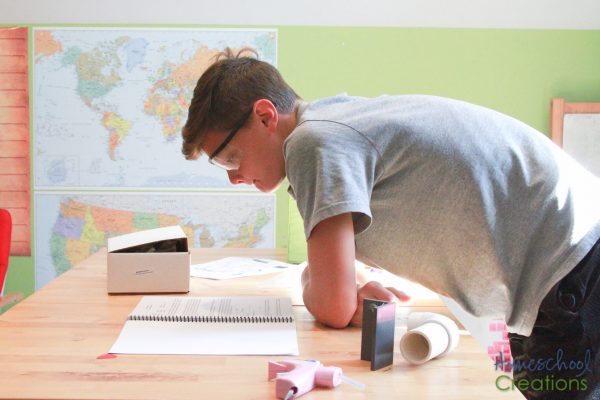 As I mentioned earlier, science is hands-down one of Zachary's favorite subject areas. This year he switched over to a two year program using Rainbow Science Year 1. It's a program we've used with both of our girls and had great success with. One of the big parts of this was Zachary working almost completely independently. He had two days of reading followed by a lab or experiment. This was VERY successful for him and he ended up finishing his program almost two months early (no small feat for a boy who struggles to stay on task!).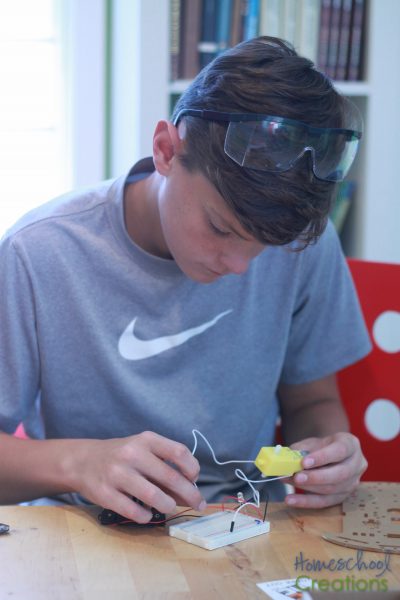 In addition to Rainbow Science Year 1, he worked on several projects with EEME. These were HUGELY favored, especially since he began working on more robotics (check out Q the Robot for sure!). Because he is a hands-on kiddo, he also created a lot with Legos, Little Bits, Sphero, and pretty much anything else we had on hand. :)
Essentially this means that our science for next year is already figured out. We will continue with Rainbow Science and work on EEME projects as they become available!
Reading & Read-Alouds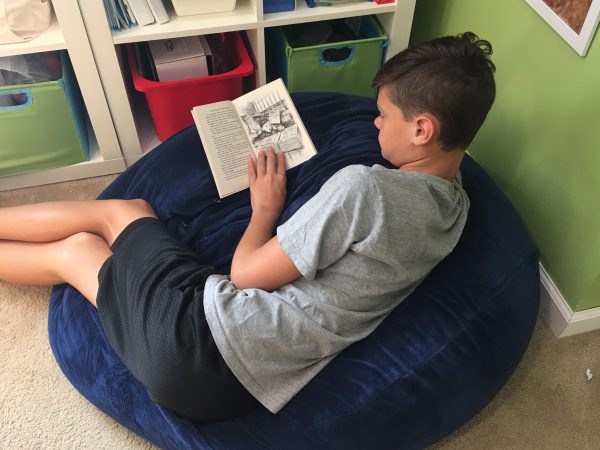 Reading was one area we struggled a little bit more with this year. At the beginning of the year I set up a list of books for him, and while we did get through all of them, it wasn't without….incident. His idea of what constitutes a reading list vs. my idea has a wide area of difference. :)
There were days when we struggled to get him to focus in on an assigned book. He definitely would like more control over the books on the list and we had several talks about his personal reading choices vs. assigned school reading – and why those two are different. After reading most of the books, he would complete a book report and we would discuss key points of the book using this helpful guide.
That said, his personal reading time grew by leaps and bounds this year. Typically he isn't a "for pleasure" reader, but there were several series that he either re-read in a very short time or started and loved.
Math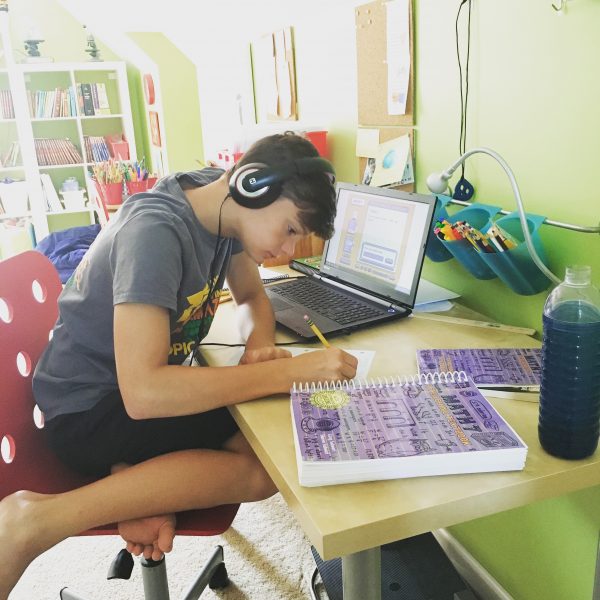 Teaching Textbooks is definitely another program we plan to use next year with Zachary. It has been a perfect fit for our family. Math may not be his favorite subject, but he does enjoy it much more when we use this program. :) And so do I!
History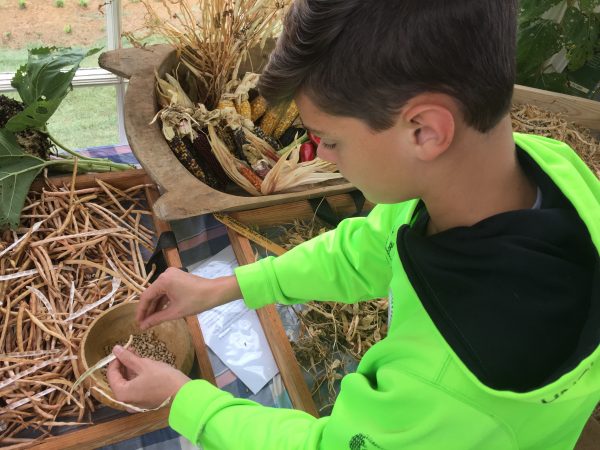 This year we switched up our history a bit and followed along with Laurianna in her US History learning so we could go on field trips together. Another bonus was using the same book as friends were using so we could work on a few projects together.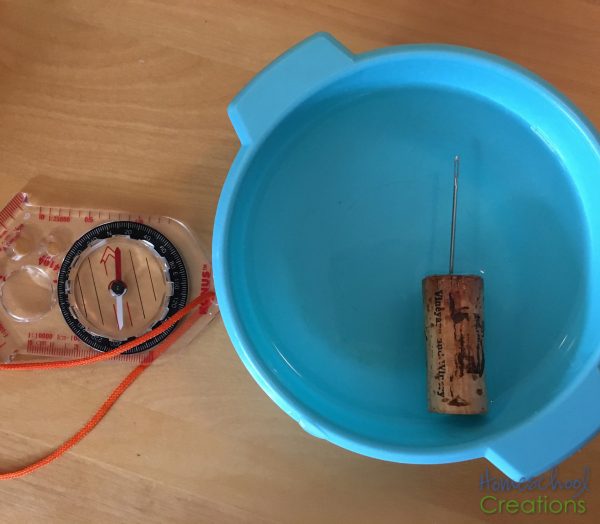 Each week we spent an afternoon together reading, creating, and learning – which was definitely fun. :) One of the activities we did was making a simple compass.
Writing & Grammar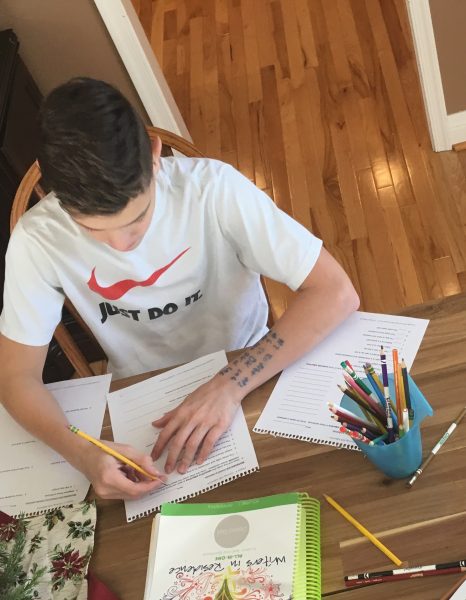 Turns out our writing curriculum this year also had grammar included in it – something I neglected to process until about 2 months into the school year. Zachary still continued on with Growing with Grammar 6 , even though Writers in Residence would have been enough. My theory with this boy is he can use all the extra help he can get (and he didn't complain, so there's that too). I'll be sharing more about this particular curriculum soon and overall loved the layout.
Spelling
For All About Spelling we typically worked on one lesson a week (a few chunks where we did every other week). We didn't push hard, but over the last year he has shown remarkable improvement in both spelling and reading but did see huge improvements in the area. For those of you who know me well, you know that it is our favorite homeschool spelling program, hands down!
Bible

One of the other subjects Zachary really enjoyed was Bible using the What We Believe series. I mentioned that we used it a little differently (he isn't huge into notebooking), but he did enjoy the two books in the series he worked through.
Art (via co-0p)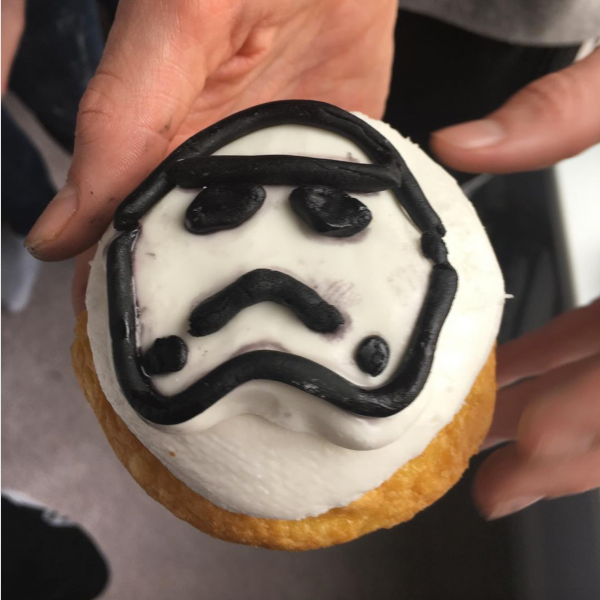 One of the classes Zachary had this year focused on different art techniques. One of the kids favorites was learning about fondant icing – because, HELLO FOOD.
Other Activities
Swim was (and continues to be) a sport the kids love participating in. Through January they participated in a local swim team and then moved to summer league. We will likely participate again in the fall, but it's tough with the timeframe (it's a lot of driving to two different pools for us).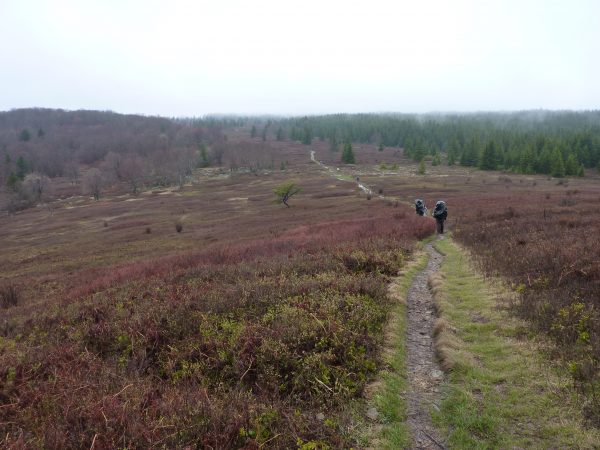 Boy Scouts has been another area of HUGE interest for Zachary. He recently completed all he needed to achieve First Class status and wants to hit Eagle Scout by the time he is 16 (his goal). He only joined this past year, but has truly jumped in running! This year he had multiple camping trips, day hikes, and projects to work through – and he loves it. :)
Other Year-end Reviews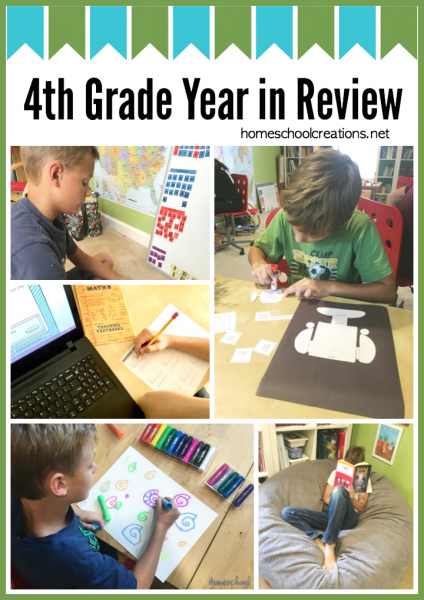 Take a peek at our
year end review for 4th grade
. I'll be sharing our 8th and 10th grade soon, so be sure to check back – as well as our plans for the upcoming year!